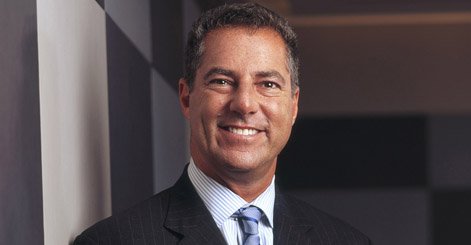 Few lawyers have captivated the legal profession as has Brad Karp.
Since becoming chairman of Paul Weiss in 2009, he has elevated the already prestigious firm to one of the hottest in the nation. Its litigators, including Karp, Ted Wells, Dan Kramer and Beth Wilkinson, are on the front line of seemingly ever major litigation matter, anchoring virtually all of Citigroup's challenges since the meltdown.
Under Karp, the firm has also gone on the market to hire stars in dealmaking and others who will amplify Paul Weiss in the national market.
Lawdragon: What are your proudest accomplishments of last year?
Brad Karp: Wearing my firm chair hat, my biggest achievement was helping lead Paul Weiss to the best year in its history – in terms of the extraordinary results we consistently achieved for our clients in these unimaginably challenging times, the exceptional service we provided, our record profitability, our record pro bono commitment, and upgrading our talent in all departments and across all firm offices, all while maintaining a true sense of partnership and collegiality and respecting our core institutional values.
LD: Are there any specific cases that most reflect the firm's success?
BK: Thank you Ted Wells! I am enormously proud to have quarterbacked our trial victory on behalf of Citigroup in the $7B Terra Firma/EMI litigation. Many have called this case the most significant trial victory of 2010. And for good reason: It's not every day in this environment that a financial institution tries and wins a multi-billion-dollar jury trial.
And that is the second multi-billion-dollar jury trial victory we've won for Citigroup in the past two years; in late 2008, we won the Parmalat jury trial, defeating a $30B claim and recovering more than $400M on Citigroup's counterclaims. Wins like that are invaluable for our firm's defense of substantial matters.
So, unlike virtually every other law firm, when we tell plaintiffs that we're prepared to try a multi-billion-dollar case, we mean it and they know it. The plaintiffs' bar is acutely aware of these trial victories, which pays enormous dividends in settlement negotiations.
LD: And what about personally? Didn't your daughter recently enroll in law school?
BK: Yes, she did. It was a source of enormous pride to watch Meredith graduate Phi Beta Kappa, summa cum laude from Cornell this past May and be accepted into Harvard Law School, where she can follow her parents' and my late parents' footsteps in the law.
LD: So many legendary lawyers have practiced at Paul Weiss, and I know you've been mentored by many of them. Tell me about Ted Sorensen, who recently passed away. I know he was a role model for you. What is it that made Ted unique and what lessons do you draw from him in your leadership of Paul Weiss?
BK: In a law firm known for its legendary figures, Ted Sorensen stood out. He was, in a literal and a figurative sense, the voice of Paul Weiss. For decades, Ted presided at our Annual Partner Dinners; his lyrical wit and brilliant insights enlivening the introduction of newly elected partners and retiring ones.
During the '70s, '80s and '90s, Ted delivered mesmerizing State of the Firm addresses, in which Ted's combination of doggerel, bad puns and funny insights brought us down to earth as to our past achievements and inspired us all to reach for the stars. Only Ted had the real-world perspective and the magical command of the English language to explain our crazy insular world in terms that balanced wisdom and whimsy.
Ted was a meticulous and breathtakingly smart lawyer, with a unique set of clients. Ted was a giant, but he never took himself too seriously. I learned from Ted every day and I'm smart enough to appreciate that his are impossibly large shoes to fill.
LD: For every lawyer out there who would love to have your clientele, what can you share about the secret of your success?
BK: I've been enormously fortunate to have had great mentors (especially Simon Rifkind and Arthur Liman) who taught me how to practice law and how to service clients, a law firm that has supported me steadfastly for 25 years, and loyal clients and friends who have given me endless opportunities to help them solve their most vexing problems and have supported me every step of the way.
Beyond being smart, creative, pragmatic and tireless, I believe the key to exceptional client service is to strive to make your client look good at all times, which requires multiple skills. Be available 24/7. Be responsive. Put the client first. Identify problems and risks before they materialize. Always think ahead and look around the corner. Listen to your clients. Understand their businesses, their problems and their needs. Solve their problems. Meet their deadlines. Provide budgets and live up to them. Communicate regularly with your clients. Avoid surprises. Anticipate client needs. Deliver what your clients want, on a timely basis, in a user-friendly format, for a reasonable cost. Remember that the goal is to develop a long-term relationship of trust and that, in today's world, clients want the highest possible quality legal service at the lowest possible cost.
LD: Wow. That's quite a list, but it seems like you're doing all those things and more. Any final thoughts?
BK: To borrow Al Davis' catch phrase, "just win, baby."