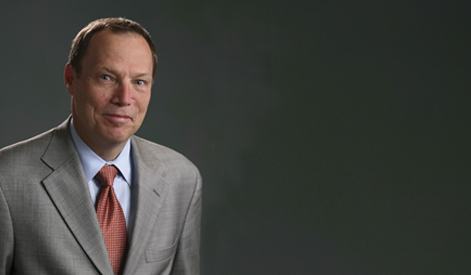 Photo provided by Dickstein Shapiro
Developing and implementing energy alternatives is becoming a national priority, and Larry Eisenstat is right in the middle of the action. The head of Dickstein Shapiro's energy practice counsels clients on strategic planning, financing and operational matters in electric and gas projects, and handles a wide range of transactional, regulatory and litigation matters for companies such as Constellation Energy, Reliant Energy, Competitive Power Ventures and NRG Energy. As the industry awaits the policies and programs that will come with the new Obama administration, Eisenstat discusses with Lawdragon energy alternatives and their viability, funding options and what we can expect in terms of marketing and commercialization of renewable technologies.
Lawdragon: How are you focusing your practice and what in the energy industry is most affecting the work you're handling?
Larry Eisenstat: It's a great time to be an energy lawyer. Unlike when I first started, energy now is a big topic of conversation, so much so that people no longer are just being polite in refraining from changing the subject or just plain walking away 10 seconds after learning what I do for a living, but are actually interested. And this is because these times are perhaps the most dynamic, challenging, interesting, and occasionally scary that the energy sector has seen in many decades. It's virtually impossible, and certainly bad business, to focus on just one or even a couple of topics.
For example, we are seeing an explosion of delayed, albeit in light of the current credit crunch, temporarily deferred demand for investment in the energy market. This includes the full range of fuel resources, electricity generation, transmission, and infrastructure. With growing public awareness about the subject of climate change, there will be a premium placed on environmentally friendly alternative energy technologies. At the same time, while the solutions for meeting this growing demand surely will and must include these alternative energy sources, we also are seeing a very strong increase in the demand for, and, I'd add, the increasing necessity of, nuclear, natural gas, and demand-side resources as well. Bottom line: our practice is focused on adding value to our clients' efforts to commercialize all of these technologies and, in particular, on how they actually can be financed, constructed, and reliably integrated into the grid as quickly as possible.
LD: How are you growing your practice to meet energy client needs and demands?
LE: It is essential that we continue to satisfy our clients'needs and to provide the many sophisticated services they and the industry increasingly demand, and to do so in the most cost-effective manner possible. We also need to grown in our core areas. So, for example, we recently welcomed two new partners to our energy practice in New York: "Buz" Barclay and Andrew Schifrin. Both have decades of experience in transactional and infrastructure development matters.
LD: What appear to be the most viable alternative energy options – in terms of their effectiveness, financial and commercial viability, and cost effectiveness?
LE: In terms of the most viable renewable energy resources, wind power presently appears to enjoy top ranking on the list. Given the nation's abundant wind resources, particularly off-shore and in the large wind corridor that stretches along the Great Plains from Texas to North Dakota, this sheer geographic scale gives wind a major advantage. Solar, geothermal, biomass, and hydropower also are well positioned and, for the most part, they too should quickly become cost competitive, particularly if carbon costs are imputed to fossil fuel projects. Again, our nation's geography itself will substantially contribute to the growth potential of these segments. More exotic or site-specific technologies such as tidal or wave power also will have their place in our overall energy solution, but they likely will be more limited, at least for the foreseeable future. Also, some very effective demand-side products already have been installed and commercially proven to result in significant peak load reductions.
LD: How can we expect the funding options to work – government vs. private sector investment?
LE: The financing of many energy projects will become increasingly complex. While the project finance model has had an excellent track record, given today's tightened capital markets, the size and scope of many power generation projects make them particularly difficult to finance using conventional project finance approaches unless they already have locked-up long-term power purchase agreements. So, absent the ability to construct these projects on a pure project finance basis, we must devise new models or shake off the dust on some old ones. In this regard, I expect to see public-private partnerships flourish, a resurgence of government-funded public works projects, and the use of entirely new and creative joint-venture funding mechanisms. Certainly, the complexity of financing such projects will increase, but if we truly wish to ensure that supply keeps pace with demand, it's likely (and I think it will be necessary) that the government – federal and, in certain areas, state – will step in to help foster this growth by providing tax incentives, subsidies, loan guarantees, or outright direct equity participation subject to its later reselling such interests.
LD: What is being done and what should be done in terms of the marketing and commercialization of these renewable technologies?
LE: The renewable energy market is currently comprised of a vibrant mix of start-up firms and well-established companies. No doubt this is a very exciting time to be involved in the energy field as businesses find their way through this complex emerging market. Understandably, though, most of the utility sector and its traditional debt and equity providers presently are quite conservative as to taking on the risks associated with commercializing these new technologies. Hence, a good deal of the cost of developing and deploying these alternative power generation and transmission technologies initially might have to be underwritten by the government, at least in part, possibly along with private equity firms, ideally in exchange for its receiving nonvoting stock which later would be sold. In this way, the feasibility and commercial viability of such projects would more easily be accepted by the private capital markets.
The same can be said for nuclear and other theoretically sound but commercially risky power sources (i.e., until they're operating or at least being constructed under a reasonably predictable development schedule). One model here is the U.S. Department of Energy's Clean Coal Demonstration Project which led to the construction of three Integrated Gasification Combined Cycle plants in advance of several proposed private-sector developments. In the renewable area, however, to date it has been the states taking the lead. Approximately 30 states have enacted legislation mandating that a certain percentage of the state's total energy demand be satisfied from renewable resources. The federal government has yet to adopt any such national requirement. I believe it needs to change course, establish a similar portfolio standard, enact new cap and trade rules, and make it clear where federal preemption will arise.
LD: What aside from the need for government action is standing in the way of large scale utilization of alternative energy?
LE: Transmission availability will be another key to the widespread utilization of alternative energy supplies. Unlike traditional generation facilities, which are located near the markets they serve, because most renewable sources are dependent on specific geographical areas or climate conditions, they oftentimes cannot be located near major metropolitan load centers. This means we must build the transmission infrastructure necessary to deliver the energy from these remote locations to these high-demand regions. Unfortunately, though, while there is consensus as to our national policy to build more wind and other renewable projects, there is no clear and unified policy to build the facilities required to interconnect and transmit the power from these projects; and even if there were, any such policy still would be frustrated by the steadily growing log-jam in processing those interconnection and transmission requests that already were made. Bottom line: until such time as these problems are solved, there will not be any significant abatement of the considerable regulatory and, therefore, commercial uncertainty that presently stifles many renewable project developments.
LD: So what is the solution?
LE: Admittedly, there is no "one size fits all" solution here. But, instead of simply waiting around until the market works all this out (which it hasn't done for quite some time) or until regulators receive and rule on the multiple and disparate transmission and interconnection "reform" proposals before them (which, even if approved still will be subject to appeal and have to be implemented one-by-one), it would make considerably more sense for Congress to focus on the root causes of our nation's failure to build transmission, and recognize that a "user pays" or incremental approach simply has not gotten the job done, nor will it. Hence, just as the State of Texas intends to invest nearly $5 billion in transmission infrastructure to provide the means to deliver the energy from the burgeoning wind production sector to Texas consumers, so too must the federal government provide the funding, incentives, and predictable cost recovery mechanisms necessary to develop a more nationwide transmission network.
LD: What significant legal issues will we face in converting to and implementing these alternatives?
LE: Historically, the energy industry has been one of the most regulated in the United States, with significant agency and department oversight, and there is no reason to believe that this will change, particularly given the view of many legislators that our current economic predicament was caused, in large part, by too much deregulation. The list of legal issues affecting the industry is huge, covering a wide range of subjects, from national regulatory matters, down to specific municipal land-use rules, all of which make the road to commercialization increasingly difficult to navigate. Certainly, as renewable energy gains a larger share of the sector's portfolio, it too will face the same set of regulatory challenges.
In my opinion, the new administration will almost certainly have to play a major role in resolving the legal issues that otherwise would surround our energy priorities and infrastructure development – certainly a far more active role than it has played in the past eight years. How these actions will intersect with state and local laws is an interesting question, but it must be answered, and answered relatively soon.
I alluded to some of these issues earlier. Surely, there will continue to be a grey area in the division between federal and state authority to regulate energy, posing a major challenge for the alternative and traditional energy markets. For example, because energy issues are or should be closely linked with the environment, the present multi-tiered regulatory regime presently is a fact of life. The delicate interdependence among the Federal Energy Regulatory Commission ("FERC"), the U.S. Department of Energy and the U.S. Environmental Protection Agency, combined with state and local regulation and enforcement, will continue to pose many jurisdictional questions and only add to the historical jurisdictional thicket. Again, though, while these jurisdictional issues no doubt are nuanced, they must be resolved in order to address the country's energy issues. The worst-case scenario would be a stalemate in a battle between federal and state governments over who regulates what. The country can ill afford to await the otherwise inevitable occurrence of brownouts or blackouts that, while likely to lead to resolving these issues, also would lead to knee-jerk decisions on these matters.
LD: So, how will the nation address the demand for cleaner energy?
LE: Absent a dramatic sea change in federal legislation, there does not appear to be reason for great confidence that we will address the demand in a timely, predictable or efficient fashion. I'd begin then by asking, "Why should the U.S. government be any less involved in building infrastructure in the United States than it is in assisting U.S. companies in building infrastructure abroad?" Plainly, we already provide such assistance, for example, through OPIC. Why not have something like a national infrastructure bank in this country?