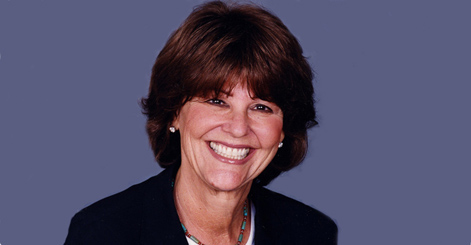 Since she joined JAMS more than 15 years ago, retired California state Judge Diane Wayne has developed a reputation for being able to handle the toughest and most complex cases covering a wide range of practice areas and industries, including business, employment, intellectual property, entertainment, environmental, toxic tort, land use and securities matters.
In 2011, Judge Wayne was honored by the Women Lawyers Association of Los Angeles with the Ernestine Stahlhut Award. The award is given annually to honor a woman lawyer who has earned the "respect, admiration and affection" of her colleagues in the bench and the bar.
Lawdragon: You've been a mediator and arbitrator for more than 15 years now. What keeps your work interesting for you personally and professionally?
Judge Diane Wayne: I think the best part of my job is the variety of cases I see. I've learned so much about a number of different practice areas, like technology, accounting and sports. Every day is a new case with a new set of circumstances and new personalities. I really feel that we're always on the cutting edge of what is going on in the world, with the variety of cases that we receive. It's a great job and I enjoy coming to work every day.
LD: How different is your current job from your previous one as a state judge?
DW: There a few differences, but one of the best is that I have more time to get to know the parties and personalities. I enjoy talking to the parties and so I can understand more of the issues without a filter of a courtroom. I make the effort of meeting with the parties and getting to know them.
LD: You are known for employing innovative techniques to help parties resolve disputes.  Give us a few examples of techniques that you've developed over the years and that have proven effective for your practice.
DW: I'll do just about anything to reach resolution. I'm a big proponent of using humor and trying to make people feel comfortable. I feel it breaks the ice and can deflate some pretty tense situations. Trust is such an important quality in my role and attorneys know I won't lie to them. I think since I try to get to know the parties, they begin to trust me and want to work with me to reach a resolution.
But I will say, one time, during a very contentious and challenging case, I brought the parties over to my house for dinner. I figured if we could eat some good food, relax a bit, perhaps we could work through the stalemate and find a way to resolve this problem we were having. I'm happy to say, we did.
LD: What do you consider the most interesting and memorable matter you've handled so far?
DW: A few years ago, the county closed Rancho Los Amigos Hospital for budget reasons, but the problem was that it was the mainstay for disability services. And at the same time, the city reduced the number of beds at General Hospital. The plaintiffs were able to get a temporary restraining order to halt proceedings and I was brought in to mediate the conflict. The first thing I did was to bring all the parties together. Between the disability interest groups, hospital administrators and experts, we worked together and created a solution. It was amazing – we literally saved lives. It took a few weeks to design the process, but we worked so hard and ultimately avoided so many more problems.
LD: How about the biggest challenge you've had to overcome in order to bring a matter to a resolution?
DW: I don't think there's any one case I can single out. All cases have challenges, but I really believe that there aren't any so big or extreme that they can't be overcome.
LD: Aside from being a mediator and arbitrator, your resume mentions you've been a discovery referee. Is that a new area of practice for you now that the discovery jurisprudence has expanded to a point that law firms actually have dedicated practice groups addressing this area of law?
DW: I've been doing discovery referee work since I joined JAMS. It's always been a part of my business, but I would say it's gotten more complex and time-intensive as so much of our business worlds are online. It's an important and interesting part of my job and allows me to work within a different scope than I'm known for. I will usually bring the parties together and try to get practical. I use the edit button to limit scope in discovery and directly ask the parties, what do you really need?
LD: The Women Lawyers Association of Los Angeles awarded you the Ernestine Stahlhut Award in 2011. What does that recognition mean to you?
DW: Truly there is nothing better than having the respect of peers and nothing means more than been recognized by such an esteemed group of women. A life rule WLALA taught me was that it was okay to be yourself. My female colleagues encouraged me to be myself and I did and haven't looked back.
WLALA has a wonderful history of helping women locally and statewide and I fully support its efforts to promote gender equality and the empowerment of women. WLALA has a tremendous presence in the community and working with less fortunate women and I hope they'll expand to help women internationally.
LD: You are a breast cancer survivor. How has that shaped you professionally or did it have any impact at all on your professional choices?
DW: It really didn't. When I was first diagnosed, I was 52. I heard the news and naturally reflected on my life. I realized how great my life was and how fortunate I was to have had so many incredible experiences, both personally and professionally. I realized I have a fabulous husband, two really great children and a wonderful career. And I decided that I was ready. If the worst was going to happen, I could handle it.
LD: What do you do for fun?
DW: I love to entertain. My husband is an excellent cook and we love to have dinner parties as often as possible. We also love to travel and have been lucky to go nearly all around the world. I also try to visit my daughter wherever she is. My daughter has been in the humanitarian world for the past 10 years and we've been able to visit her in Uganda, Haiti, Bangladesh, Sudan and Kenya.