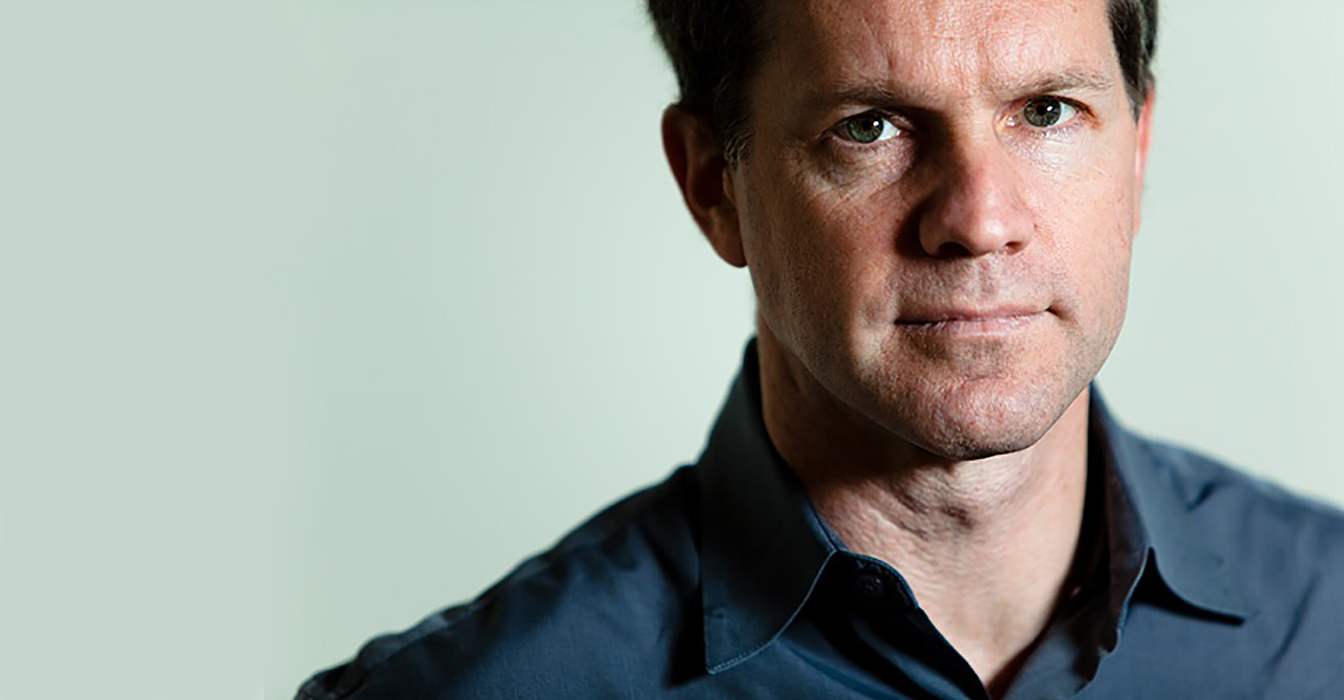 James Goldston occasionally misses trying his own cases, which is not surprising given the success he's had in court. In 1995, he received the Department of Justice Director's Award for Superior Performance as an Assistant U.S. Attorney for his work on organized crime, narcotics trafficking and other complex criminal cases. But managing a public interest law organization can bring its own awards, as Goldston has discovered in his 13 years as Executive Director of the Open Society Justice Initiative. The New York-based Justice Initiative pursues a wide range of human rights and rule-of-law goals around the world through litigation, advocacy and technical support it gives to civil society stakeholders and governments. In doing so, it supports the overarching mission of the George Soros-funded Open Society Foundations, which provides grants to organizations that work towards free and tolerant societies.
When he assumed the role, Goldson brought a wealth of international experience in addition to his time as a federal prosecutor in Manhattan, having worked on human rights issues in South Africa, Latin America, Europe and elsewhere. Most immediately before joining Open Society, Goldston served as the Legal Director of the European Roma Rights Center, a Budapest-based group that combats discrimination against the Romani people (often referred to as "Gypsies") dispersed throughout Europe. In 2007, Goldston took a leave from the Justice Initiative to work as a prosecutor at the International Criminal Court in The Hague. He is currently starting another sabbatical this year to research social justices issues in South Africa – where he first developed his passion for human rights law as a student at Harvard Law School.
Lawdragon: How did you first become interested in having a career focused on human rights and international justice?
James Goldston: I went to law school not entirely sure what I was going to do – and not at all committed to the practice of law. It was while I was in law school on a fellowship in South Africa, toward the end of the Apartheid era, that for the first time I saw a way to connect what I was studying in school with what mattered in my heart. I was working at the Legal Resources Center – a public interest law firm in South Africa – when the state of emergency was first declared. Townships were erupting in protests, which in turn were met with brutal force from the state. The example of lawyers who were using the law to challenge an authoritarian regime was pretty inspiring. I went back to law school and said, "I want to do that."
At the time, the field of human rights was just beginning to flower as an academic discourse in American law schools. My own law school had just started a human rights program. In the wake of such a moving experience in South Africa, I was discovering this possibility of using law to further aims that I cared about.
LD: How did you come to work for a Roma-rights organization? That was probably an issue that few Americans had known about.
JG: Well, let me take a step back. For me, Roma rights emerged out of a broader interest in human rights that deepened after I left law school. It was the final years of the Cold War. Following graduation, and thanks to a fellowship supported by my classmates, I went down to El Salvador – where the Reagan Administration was supporting a rights-violating government and army, and where then-Secretary of State Al Haig had determined to "draw a line in the sand" against Communist subversion. I spent several months at a time over the better part of three years in El Salvador and Guatemala, documenting the killing by soldiers, death squads, and guerrillas of peasants, union members and other innocent civilians. Without overstating my own impact, I found it rewarding to use skills I had developed in law school – listening carefully and sensitively to victims and family members, writing clearly, analyzing the application of legal norms to facts, and advocating with officials of my own government and others – on behalf of people whose voices were often not heard, but whose suffering was profound.
After some time, I decided to try my hand at litigation – and actually get into court. I joined the U.S. Attorney's Office in Manhattan, where prosecutors are typically given substantial responsibility to oversee investigations and conduct trials in federal court. For five years, I learned a great deal about the way our criminal justice system works – and ended up prosecuting urban gangs for crimes of organized violence.
During the last year of my tenure at the U.S. attorney's office, I was sent by the Department of Justice to Romania to spend several months working with Romanian prosecutors in the investigation of complex crimes. It was, in many ways, a thrilling if somewhat absurd assignment. The criminal procedure systems in the U.S. and Romania were starkly different, and I learned at least as much about the realities of Romanian criminal justice, as my Romanian interlocutors did about American practice.
While in Romania, I had my first encounter with the Roma – often very poor children on the streets of Bucharest – and with the widespread prejudice and hostility against them among Romanians. Several cases of mob violence from the early 1990s resulting in death or severe injury to Roma were languishing in prosecutor's offices, with investigations stalled.
I came back to New York to complete my tenure at the U.S. Attorney's office, but my interest in Central and Eastern Europe – and the extraordinary situation of the Roma – had been piqued. In the spring of 1996, I left the prosecutor's office to work for the Organization for Security and Cooperation in Europe (OSCE) in Bosnia. Toward the end of that year, an opportunity arose to develop and execute a European litigation strategy for a new organization in Budapest, the European Roma Rights Center.
LD: What were the issues you dealt with?
JG: Roma suffered discrimination in virtually every sphere of public life – access to education, housing, even police protection against official or skinhead violence. In many countries in Europe, Roma lived in third-world conditions in segregated outskirts of urban areas. Their streets were often unpaved. Some lived in little more than shacks. Worse yet, this fundamental injustice – an entire people relegated to poverty and exclusion – was accepted by many as "normal." Even among some human rights advocates at that time, a blind spot existed when it came to the Roma. This gap in empathy and awareness offered an opportunity for me and my colleagues at ERRC to address some of those problems by furthering the rule of law – documenting facts, presenting legal claims, seeking to enforce court judgments that, little by little, and then with increasing frequency, found in favor of Roma complainants.
We pioneered civil rights litigation on behalf of the Roma, using litigation before national courts and at the European Court of Human Rights. We brought the first case challenging and ultimately condemning racial segregation in schools against the Czech Republic.
LD: After that, what role did you have when you joined Open Society?
JG: I was hired as the deputy to the president of the foundation. In 2002 the decision was made to form the Justice Initiative within the Open Society Foundations as an operational entity to engage in public-interest litigation and legal advocacy, and I was asked to lead it. Although the Justice Initiative has grown over the years – today our staff numbers about 80 – we remain a relatively small part of what is otherwise a very large, grantmaking institution.
LD: When the Justice Initiative launched, how did you decide what issues to focus on?
JG: This is a critical question. We gathered together a group of distinguished human rights and justice professionals from different parts of the world to ask how an operational entity could best help the fields and partners that OSF was funding, and on which issues it should initially focus. It was agreed that, while the issues might change from time to time and place to place, they should foster the rule of law that lies at the core of an open society, whether in ensuring balanced criminal justice, ending unequal treatment under the law, or furthering free expression and broad access to information. We have remained largely faithful to these core priority areas while also addressing accountability for crimes against humanity, national security and counterterrorism, and corruption arising from the exploitation of natural resources.
In the field of corruption, Open Society funds a number of important actors in the field to document instances of corruption and to do public advocacy. But there are relatively few organizations engaged on an ongoing basis in the search for legal remedies, in bringing individuals to legal account who had engaged in corruption on a large scale. We believed that an in-house public interest law firm perhaps had an added advantage in addressing the long time these cases typically take to build and gestate, as well as the political and financial risks they often entail.
All that said, the fact that we are housed inside such an extraordinary network of foundations means that to some extent our priorities are influenced by the priorities of the organizations we work with around the world.
LD: That type of network must really help with being effective on the ground – that you don't have to start from scratch in a location if there is an issue you want to become involved in.
JG: Absolutely. At Open Society, the decisions about how to allocate human and financial resources are largely made by people from the countries or regions where those foundations sit. At the Justice Initiative, we engage with some of the most talented and significant rights actors in any given place, and their judgment is hugely beneficial. Through the network of national and regional foundations, we also have connections to a whole range of communities who are working on Open Society-related issues that form a natural set of potential partners for anything we would do.
We try very hard to avoid some of the worst practices of so-called "rule-of-law promotion," by being conscious of our relations with partners, and of the privileged position within which we sit, and by relying greatly on local advice and expertise. The philosophy of the Open Society Foundations is very much that locally developed, locally rooted solutions to problems are the most practical and the most enduring. We try to support actors in whatever place we're working to further their own aims.
LD: You left Open Society for a while to join the International Criminal Court. Why did you make that move?
JG: I took a leave for about a year from Open Society, in 2007-2008, to join the Office of the Prosecutor. I started as a senior trial attorney and then after a few months became the first coordinator of prosecutions at the OTP. My time at the ICC emerged quite naturally out of prior collaboration between the ICC and the Justice Initiative, as well as with OSF more generally. The ICC is seen by many in our network as an important, if imperfect, institution in the architecture of the rule of law around the world, as the first permanent court to deal with the most serious crimes. And certainly I had my own interest in criminal prosecutions and in dealing with these issues.
My time at the Court was most rewarding, if challenging. It's no secret that the ICC continues to face many hurdles. The very notion of creating a court to operate worldwide is itself daunting. Add to that the fact that it deals with particularly complex crimes, which are so intimately linked to political factors and that generate political resistance, and that it depends entirely on states for its funding and enforcement powers, and it is little surprise that the court has not had smooth sailing.
But the opportunity to engage firsthand in some of those cases and to help the court to develop policies and practices – I felt hugely fortunate and really appreciative of the people who work at the court, who bring incredible dedication to what they do.
LD: It's been an interesting time of ups and downs with the court. There was a guilty verdict against Jean-Pierre Bemba Gombo for war crimes and crimes against humanity in the Central African Republic. But then the case against Kenyan leaders over post-election violence in 2007-2008 fell apart, with instances of witness interference.
JG: Constructing the rule of law is a process that takes and has taken decades, indeed centuries. It's hardly news that a court created to deal with the most serious crimes is not instantly successful in securing the evidence it needs, in securing custody over those accused of its crimes and in deterring the commission of future crimes. All of that will take time. It's complicated by the fact that unlike prior courts – for example, the Rwanda Tribunal, the Yugoslav Tribunal, the Special Court for Sierra Leone – the ICC has jurisdiction in over 120 countries. The ICC will inevitably be encountering problems moving from one situation to another, so it needs to find new ways of operating.
The ICC is one part of a global system of accountability, and the global system of accountability is fragmented. It's fractured. It's weak in many cases, and it will take a long time to build it up. The court is one critical ingredient in helping that happen but it needs financial support, political support from governments and civil societies around the world in order to be successful in its mission. And the project of international justice writ large requires that, not just the ICC, but also national prosecutors and national judges, assume their responsibility for addressing grave crimes.
This is a long-term struggle. My hope is that over time the Court becomes more effective. At the same time, we in civil society need to help fortify the capacity and the will of governments to do a more effective job at addressing accountability in all places at all levels. Ultimately, the best justice is local justice. The ICC is a more expensive proposition, one that involves trials conducted far away from where crimes occurred. It's a necessary backstop. But the primary obligation for dealing with these crimes has to be with national governments, and we need to ensure that national governments can and do perform their jobs.
LD: Can you give our readers a few examples of working on the local level for accountability and rule-of-law issues?
JG: There are a number of areas where we at the Justice Initiative are working in the national context to secure accountability. Guatemala is an example of some success after decades of impunity for horrific crimes and massive corruption. The recent success of a commission for accountability, the United Nations-backed CICIG (the Spanish acronym for International Commission Against Impunity in Guatemala), has shown the possibility and now the reality to bring even the highest officials to account. The president and senior members of the past administration of Otto Perez Molina have faced charges for crimes of corruption. The presence of the CICIG has also enabled other actors to play a more constructive role. We've worked with the office of the Ministerio Publico, the prosecutor's office in Guatemala, to assist them and the civil society organizations working with them, in investigating and prosecuting cases of serious crime in Guatemala.
In Mexico, too, we're working with state governments and civil society to deal with some of these questions. As you know, Mexico has experienced tens of thousands of killings in recent years, more than twenty thousand disappearances and rampant torture. Many actors have a role to play in addressing that. While the international community can and should help, ultimately the answers have to be found at the national level by Mexican authorities and civil society.
In Ukraine, together with our partner International Renaissance Foundation in Kiev, we're working with civil society groups, members of Parliament, interested prosecutors and investigators, to see how best to provide international assistance to investigations of corruption and grave crimes in the East resulting from the conflict there.
While all of these situations arise out of historically and politically specific conditions, I think there are lessons to be learned as we address accountability in locations across the globe. Over time the field is getting better, at least in knowing what not to do.
LD: Do you miss trying your own cases?
JG: Sometimes I do. I remember when I was trying cases here in Manhattan – the periods of preparation for a big trial were long and hard, spending nights and weekends painstakingly going over the evidence and preparing witnesses. At times it got tiresome, but when the trial was happening, when we argued to the jury, there was a sense of reward, of adrenaline, that at times was pretty powerful. That's exciting.
On the other hand, I appreciate the opportunities here to contribute to real people, to their own aspirations for a better world, to their desire to make the law meaningful in their lives. We have a range of tools at our disposal that is extraordinary and rooted in this incredible network of Open Society. It's a pretty wonderful place to be, to address some of the serious problems we're facing around the world. So yes, I miss being a prosecutor but I really enjoy very much the extraordinary opportunities here to contribute to justice.
LD: What are some new areas or initiatives that the Justice Initiative will be looking at in the years ahead?
JG: One of the issues that we're looking at is the question of economic justice. It's no secret that concerns about growing inequality, in different societies and in some places between societies, is a real one. It's certainly keenly felt by many people, and one big question is to what extent law can play a constructive role in addressing those problems. We're looking at some parts of Europe in the aftermath – still very present – of the financial crisis, the austerity programs that were imposed, the horrific impacts in some countries from some of the unfortunate practices engaged in by financial institutions and others. We're exploring ways that the law can address those kinds of issues.
There is also the existential question of the impacts of climate change and the questions of what rule of law and legal advocacy can play in respect to that. Obviously for all of these issues, these are fundamentally political questions that involve political choices. The question is: Are there legal rules, are there legal boundaries that are relevant and that circumscribe discretion in a way that is useful?
LD: Can you talk a bit about the sabbatical you are planning?
JG: I'm going to be taking sabbatical later this year and will spend part of my time in South Africa. It remains the case today, years after the anti-Apartheid struggle, that South Africa still has an enormous amount to teach those of us engaged in the use of legal advocacy for rights. I'm going to be looking at and learning from partner lawyers, activists and community members fighting for equal access to education and equal provision of police services in poor communities. The use of law as a means of building community power is something that I think South African groups have a lot of experience with. To be sure, the country is facing enormous challenges in consolidating democracy and grappling with corruption. But they've got a very vibrant civil society engaged in these issues and a capable, independent judiciary and free press.
I'm very much looking forward to taking some time off and then coming back rejuvenated.