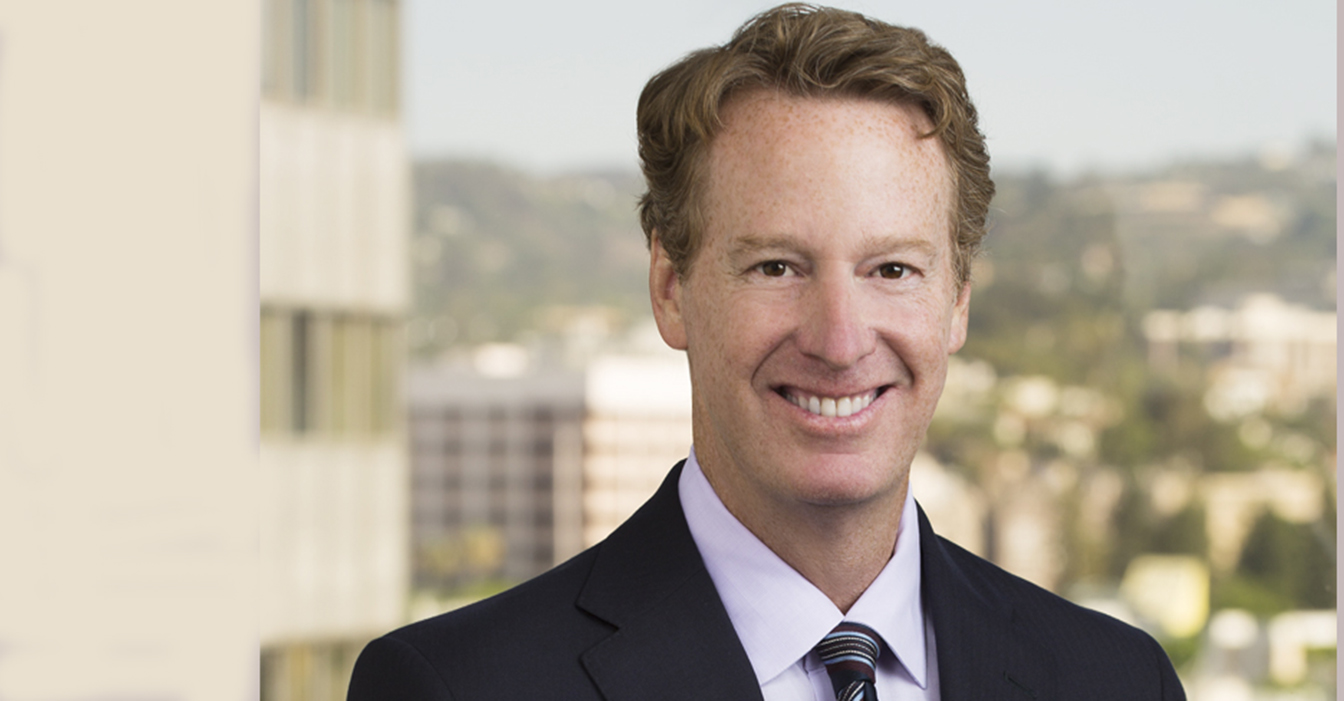 David Ring admires the courage of sexual abuse victims who come forward to pursue claims against the perpetrators and the school districts that allowed the terrible abuse to occur. Once the difficult decision to pursue justice is made, Ring is among the very best advocates in the nation for the difficult course of litigation. Among his many successes, the name partner of Los Angeles-based Taylor & Ring negotiated a $14 million settlement in 2014 with the Moraga, Calif., school district for two women who had been abused in the mid-1990s by a man who was then their middle-school teacher.
Of course, Ring, like his partner John C. Taylor, is also well-known for handling other personal injury cases, with a long list of multimillion-dollar verdicts and settlements to his name. The 1990 graduate of the University of Southern California Law School is currently the president of the Consumer Attorneys Association of Los Angeles.
Lawdragon: How did you first become interested in a plaintiff's practice? And within that, to begin focusing on these very difficult abuse cases?
David Ring: I started out as an insurance defense lawyer. I gained valuable experience doing that, but within the first year I knew I wanted to become a plaintiff's lawyer. I identified with the victims and their lawyers sitting across the table from me. I knew I had to switch to the plaintiff's side, and I soon did so.
At my first plaintiff's law firm, we took on a sexual abuse case in which a male teacher abused an adolescent boy. This was in the mid-1990s. No one specialized in those cases. There were few, if any verdicts. Most of those cases back then were settled for modest amounts. My former law partner Patrick McNicholas and I decided to take this particular abuse case to trial because the settlement offer was low. The jury returned a verdict over $10 million. The stage was set. Several other similar cases came my way after that. And, sadly, these cases still continue now, twenty years later. At some point, schools better make it a priority to end teacher-student sexual abuse.
LD: What types of cases are keeping you busy these days? Are there trends you are seeing in your practice?
DR: There is a perception that I only handle sexual assault and abuse cases, but the reality is that my firm and I also handle very significant personal-injury cases as well, anything from serious vehicular accidents, construction-site accidents, nursing-home negligence cases, police-misconduct cases, and a wide variety of other injury-related cases. I know that handling different types of cases has made me a much better lawyer.
It is true, though, that a big part of my law practice is representing victims of sexual abuse or assault. My clients range from age 7 to 37. Many are adults who were victimized as children. California's extended statute of limitations allows some adult victims to file suit even in their 20s or 30s. I am privileged to represent these victims. They are vulnerable, but strong. They are willing to take on the fight against big school districts – backed by very big insurance companies – and the perpetrator who abused them. That takes courage. I truly admire these survivors of abuse because they are dedicated to righting the most serious of wrongs.
LD: What do you wish you had known or done differently in school? Or, put another way, do you have advice now for current law school students?
DR: I attended USC Law School in the early 1990s. Back then, I can't remember a single time when anyone mentioned becoming a plaintiff trial lawyer representing injured people. The culture was everyone wanted a job with the "blue chip" big corporate law firms. Those were the only firms that interviewed on campus. I got sucked into that mind-set, and went to work for such a firm – and hated it. I knew that was not for me. I wish back then I had been exposed to the importance of trials, and what it took to be a trial lawyer, and what type of cases typically went to trial. But, fortunately, it all worked out down the road.
I think law students are so much better informed today about the choices they have in the law. I see many new lawyers fresh out of law school who "get it." They understand the importance of being able to try a case in front of a jury, how much work that entails, how important a skill it is. Trial lawyers are a dying breed simply because in the big scheme of things younger lawyers don't get many opportunities to try cases. But, if a new lawyer wants to be a trial lawyer, they can make it happen either on their own or in the right law firm setting.
LD: Is there a case in your career that stands out as a "favorite" or one that is particularly memorable?
DR: Our firm has handled many high-profile cases since we opened our doors in 2002. John C. Taylor and I have been fortunate to represent clients on well-publicized matters. I've handled many cases that generated local and national media coverage. One case generated a Vanity Fair story that drew a lot of attention. Another case resulted in a story on CBS' 48 Hours.
If I had to select one case that really had it all, it would be the 2014 case against the Moraga School District, which is located in a very nice neighborhood east of San Francisco. The conduct by that school district in the 1990s was beyond outrageous – truly shocking. The district literally knew it had a science teacher engaging in sexual activities with 7th- and 8th-grade girls, and did nothing. We proved it. Then, when the teacher was finally busted, he killed himself, and the district covered up its knowledge by lying to everyone. Sixteen years later, after an investigative journalist wrote a remarkable story about what had occurred, we filed suit. It was a longshot of a case because so much time had passed, but we brought it to a successful conclusion with a record-setting settlement of $7 million for each victim.
LD:  Handling such tragic cases, it must be very important for you to have some activities outside the office.
DR: I have always made it a point to have balance in my life. I find it completely unhealthy to be a "workaholic." I have two boys who fill up my weekends with activities. I am a tennis-junkie; I love playing tennis. I really enjoy sporting events: Lakers, Dodgers, and now the Rams are back in LA. Sports are a lot like trials. You compete hard; you play within the rules; but you don't give an inch. You give it everything you have. Some days, that is enough to be successful. Other times, it isn't. Just like in sports, trials have clear-cut winners and losers. There is very little margin for error. I enjoy competition both in sports and in the courtroom.
LD: Do you have a favorite book or movie about the law or justice system?
DR: Movie: It's 15 years old, but I loved "The Insider" with Russell Crowe and Al Pacino. It's the fascinating, mostly true story of the interplay between investigative journalists (60 minutes), trial lawyers suing Big Tobacco, and the whistle-blower who comes forward against all odds. Book: How can it be anything other than To Kill A Mockingbird?