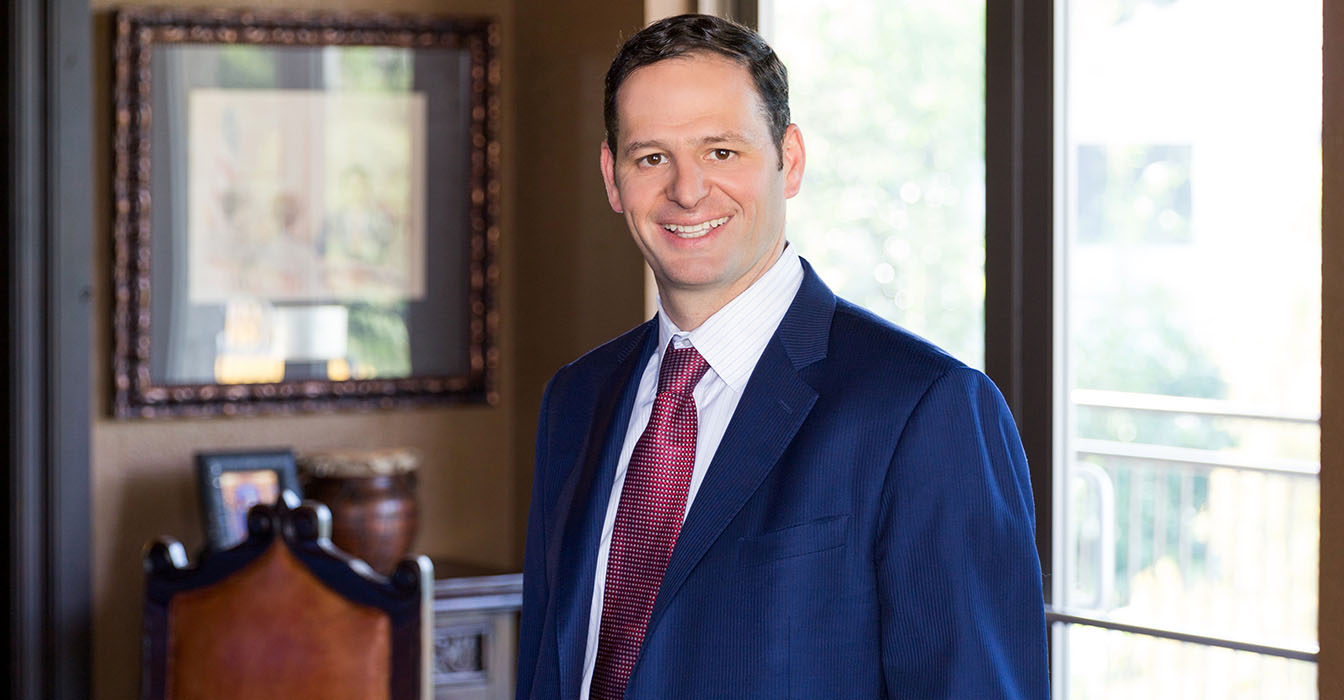 Few plaintiffs' lawyers secure as many high-value verdicts and settlements over their entire careers as Jason Itkin has since starting his own firm in 2004 with his former University of Texas law school classmate, Kurt Arnold. Itkin's accomplishments have been recognized by earning selection to The Inner Circle of Advocates, an organization of the nation's top 100 plaintiffs' lawyers, before the age of 40. In addition to achieving record-setting verdicts and settlements in a wide range of cases around the country, the Houston-based lawyers and Lawdragon 500 members established the Arnold & Itkin Foundation to further assist victims suffering from catastrophic injuries and their families.
Lawdragon: What is the secret to taking on bigger firms and corporations and winning?
Jason Itkin: When I get involved in a case the stakes are sky high. My clients cannot afford to lose. Fortunately, the behavior of the defendants usually makes winning more likely. It amazes me how often big companies refuse to help people they have hurt, and worse yet – treat them like criminals. Juries pay attention to how businesses treat people and whether they are willing to take responsibility for their conduct. When we get really big verdicts – the record setting verdicts – the jury is usually disgusted by the behavior of the defendant.
That said, winning is never easy. To beat these big companies, you need to be willing to invest a lot of time and money. We have built a track-record of winning multi-million dollar verdicts and settlements by doing just that. Corporate defendants know we have the resources and skills to see a case to conclusion. They also know that we are not afraid to try cases.
LD: Can you describe a recent case you've handled to trial or settlement resolution, and what the impact of the case might be?
JI: Last year we tried a Risperdal case in Philadelphia. Risperdal is an antipsychotic drug made by Johnson & Johnson. J&J marketed the drug off-label to kids, and one of the many side effects of Risperdal is that it can cause boys to develop female breasts. In 2013, Johnson & Johnson paid a $2.2 billion in civil and criminal fines to settle with the U.S. Department of Justice over the off-label marketing. But, the government received that money, not the kids who were hurt by the drug.
We are fighting for the boys who were injured by Risperdal. There are thousands of boys across the country dealing with this deformation, which makes it nearly impossible to live a normal life. The case we won last July – for an autistic young man from Tennessee – was only the fifth case to go before a jury in a massive action that counts for more than 18,500 claims filed against J&J. At $76 million, the judgement in that case was the largest in the tort to date.
LD: Looking back, what advice do you have for law school students?
JI: Law schools rarely give students an inside look at what it actually means to be a lawyer.  There are a lot of career paths for someone who wants to be a trial lawyer specifically. And, I like to remind young lawyers that to be successful you do not necessarily need to start your career as an associate at big law firm. When I speak to law students about how Kurt and I started our firm, you can see light bulbs turning on.
Bottom line – if you are ethical and passionate, you will figure out how to make a living doing honorable work.
LD: How did you come to start Arnold & Itkin with Kurt Arnold, and what allowed you to be successful at such a young age?
JI: Kurt and I were friends in law school, but we became closer after graduation. We ended up working at the same Houston law firm and lived on different floors in the same downtown loft.  We were working on important cases for big companies, so we had good opportunities, but neither of us felt particularly inspired by the work. We regularly talked about going out on our own and taking cases we really believed in.
During these discussions, Kurt was always scribbling on a yellow legal pad. I never thought much about the scribbles, until one day Kurt turned them into our "task list" for starting a law firm. Once we started executing on our "task list" we never looked back.
The thing that allowed us to be successful so young is that we didn't mind taking big risks and working hard when we knew our clients were right. And we refused to take "no" for an answer. There have been a number of times when people told us we were foolish for rejecting a settlement offer, but we've always stuck it out and did what we thought was right.  Now, people don't think we're crazy anymore.
LD: What do you do for fun when you're outside the office?
JI: First and foremost, I enjoy time with my wife and daughter. Every minute of downtime, I dedicate to them.
My wife and I also own Theorem Vineyards in Napa Valley. My wife runs the business, but whenever I have the opportunity, I get out there and get my hands dirty while pretending that I know something about farming and winemaking.
LD: What is your favorite book or movie about the justice system?
JI: The first movie that comes to mind is The Rainmaker. The story of a scrappy young lawyer discovering plaintiff work reminds me a little of starting our firm. I like how the film illustrates the difference between what is taught in law school and what a young lawyer must figure out on his or her own – literally by trial and error. There's a particular scene that comes to mind where the protagonist takes a bus trip to the insurance company's corporate headquarters to take depositions. When he gets there, he faces a group of smug, high-paid corporate defense lawyers, and it becomes clear that they mean to stonewall him and waste his time and very limited resources. But, he stands up for himself and lets them know he won't be intimidated, he won't be discouraged, and he won't quit.
To circle back to the first question, that's the quality required to take on big companies and win. You need to show them that you won't be pushed around. And it doesn't hurt if maybe people think you're a little crazy.