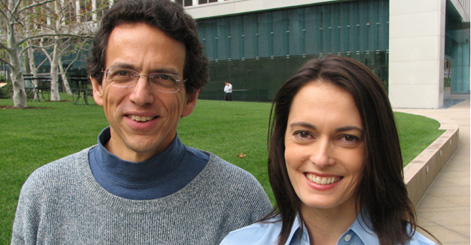 Photo provided by Dickstein Shapiro
As any company with overseas operations knows, doing business in foreign jurisdictions can be risky. Insurance polices can cover some of the risks associated with changes in foreign government policies that negatively affect U.S. investments abroad. Sempra Energy, a Fortune 500 company based in San Diego, asked insurance broker and risk advisor Marsh USA Inc. to find a policy that would cover Sempra's investment in two natural gas-distribution companies in Argentina. These companies' licenses provided that tariffs would be indexed to the U.S. dollar, which protected Sempra from drops in the Argentine peso – until the government set aside the indexing as part of emergency measures in 2002.
Sempra expected the policy Marsh had found to cover its losses, but the insurance provider, AIG's National Union, refused to provide coverage to Sempra. An arbitration panel later found that the policy did not, in fact, cover this situation. So Sempra sued Marsh, claiming that the company had not procured a political risk policy that, in fact, covered its investment.
The energy company hired veteran insurance-coverage litigator Kirk Pasich of Dickstein Shapiro, who along with Sandra Smith Thayer prevailed in two-week federal trial in Los Angeles that resulted in a $48.5 million verdict earlier this fall.
Lawdragon: Can you comment a bit about why Sempra was able to sue Marsh and prevail?
Sandra Smith Thayer: Sempra [had] explained the nature of the investment and made it clear to Marsh that it sought to obtain political risk insurance to protect against the potential risk that the government of Argentina would unilaterally change the licenses and tariff regime-the sole basis for the investment-in a way that would deprive Sempra of the value of its investment.
Therefore, Sempra sued Marsh for … failure to advise Sempra that the policy excluded coverage for intangible assets, such as the licenses, and contained a currency devaluation exclusion that might apply to bar coverage for a loss caused by the removal of the protections in the licenses.
LD: What problems did Sempra face in its suit against Marsh?
Kirk Pasich: We had to find a way to explain complicated and potentially dry issues to the jury related to insurance, Argentine law, the license and tariff regime that made up the basis of Sempra's investment, and the calculation of Sempra's loss. We also had to deal with the fact that the transaction occurred more than 12 years ago. We apparently succeeded because the jury found in Sempra's favor, returning a verdict of $48.5 million-the amount of coverage that the policy was to provide.
LD: Is that a standard practice to offer incentives to encourage foreign investors?
SST: It has been common for countries that seek foreign investment or help in developing to offer incentives to businesses, like tax breaks, ownership rights, or the tariff regime at issue here, to encourage foreign investors to invest in the infrastructure of their country. Historically, the form of incentive has varied from country to country. When a business makes such an investment, it must consider the risk involved, and how best to protect its investment from those risks. Political risk insurance policies are one form of protection, but they are not one size fits all. It is important for companies investing in foreign countries to make sure the policy they get is designed to cover the particular type of investment, and to negotiate to get coverage that does so.
LD: Which key factors enabled you to obtain a favorable decision for your client, Sempra?
KP: It's hard to say exactly what proved to be most persuasive with the jury. However, I believe that one of the things that worked for us was we were readily able to explain the standard of care that governs an insurance broker's performance of its duties. Our experts testified that an insurance broker should understand what its client needs, canvass the insurance marketplace to attempt to obtain a policy that does what the client needs, and obtain such a policy or, if it cannot, tell its client that it could not do so. Marsh's expert agreed that this was at least part of the standard of care. Thus, we argued to the jury that the evidence demonstrated that Marsh failed to comply with this basic and straightforward standard of care. We also were helped by the fact that it had already been determined in an arbitration that the policy that Marsh obtained for Sempra did not, in fact, cover Sempra's loss.
SST: Ultimately, though, I think it helped that we simplified the case to a handful of themes and arguments. We picked seven or eight key documents and focused on them, from opening, through the presentation of evidence, and in closing.
LD: What are the implications of the Sempra decision on how policies are issued?
KP: The evidence here indicated that Sempra did not have experience with political risk insurance, the type of insurance involved, and relied heavily upon Marsh to obtain the right kind of insurance for its investment. One of the implications of the decision is that in these circumstances-indeed, in many circumstances in which an insurance broker acts on behalf of its clients'the broker needs to make sure that it carefully explains the coverage, and what the possible pitfalls and weaknesses are in the coverage. Indeed, there are court decisions holding that a broker may be liable for its client's attorneys' fees and costs incurred in a dispute with an insurance company when the broker did not alert its client that language in the policy could give the insurer a viable basis for refusing coverage under at least some circumstances.
LD: What evidentiary challenges do claimants face when trying to establish an entitlement to insurance recovery?
KP: Insureds and brokers alike should keep in mind that claims under insurance policies often are brought years after the policies were issued. This means that the parties may wish to keep evidence regarding what kind of insurance was requested and the communications not only between themselves, but with the insurer, should there be a later dispute.
LD: What are you working on now? What's currently hot in insurance coverage?
KP: We are working on a pretty wide range of matters, including many insurance issues in the entertainment industry (where we have a large practice), issues involving complex first-party property losses, such as losses from fires, hurricanes, and landslides, directors and officers liability issues, and issues involving subprime lending. These are all "hot" right now. One of the great things about an insurance coverage practice is we face new issues every day and we build upon our years of experience in dealing with insurance. In fact, every time there is a new dispute, whether it is accounting irregularities, disasters, or financial turmoil, insurance is an important asset, with insureds typically seeking to recover and insurers often seeking to limit, or eliminate, their financial exposure, including by asserting various coverage defenses and sometimes seeking to rescind their insurance policies.
LD: Why did you decide to practice in this area?
KP: When I was a junior associate, I didn't like my case mix or the types of experience I was getting. I had the chance to move to a major insurance coverage case. Part of the incentive I was given was the chance to argue all of the law and motion matters. I ended up arguing more than 100 times, typically against partners from other firms. It was a great experience. And I found that the cases were challenging, often presenting issues of first impression. Insurance coverage disputes, and disputes with insurance brokers over coverage, often presenting cutting edge issues. We get to "make the law." It's fun, challenging work, and it's interesting being a corporate plaintiffs lawyer. During my time in insurance coverage, I've probably tried 20 significant cases, with my longest trials lasting four months each. And, I've handled many appellate matters, probably arguing 40 or more times before various appellate courts.
SST: I echo what Kirk says. Since I started practicing, I have done a wide range of commercial litigation, but I wanted more real experience. Kirk hired me out of law school and I initially did insurance coverage work. After Kirk moved to a different firm, I did almost exclusively commercial litigation. However, I rejoined Kirk's group a little over a year ago. Since then, I've been involved in a major arbitration. I also did 95% of the work before trial and almost all of the depositions on this case. I then co-tried the case with Kirk, handling half of the witness examinations. I've got more trials and arbitrations coming up. I also handle various matters on my own. Our practice has a lot going on, and we get great opportunities to work with good clients on interesting matters.