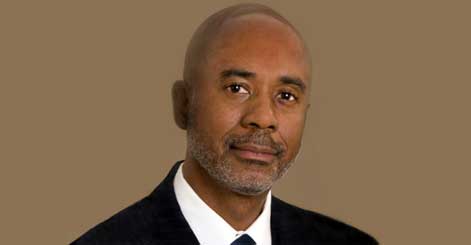 Photo provided by McKnight & Kennedy
Being a whistleblower is not easy. As veteran Qui Tam lawyer Vince McKnight says, it's almost like serving as an undercover law-enforcement agent – only without the training that police officers or FBI agents receive. This difficulty also poses great challenges for lawyers who take on whistleblower cases.
McKnight headed a powerhouse Qui Tam practice at Washington, D.C.'s Ashcraft & Gerel, a plaintiffs firm, before setting out on his own this year with fellow partner Altomease Kennedy to establish McKnight & Kennedy, which is based in Silver Spring, Md. The firm takes on individuals and companies who defraud the government by violating the False Claims Act (FCA).
Earlier this year, McKnight represented a whistleblower who alleged fraud by his former employer, Network Appliances, which resulted in a $128-million settlement. This is the largest fraud settlement for violations of regulations set by the General Services Administration (GSA), which sets federal procurement guidelines.
Lawdragon: How did you develop an interest and expertise in whistleblower cases?
Vince McKnight: Throughout my career, I have represented clients in various employment related cases from employment discrimination to wrongful discharge claims. One day Edward Totten called me because he claimed to have been discharged as a result of his whistle-blowing activities at Amtrak. I recognized this as a potential fraud case, and it became quite a famous case in the Qui Tam world. We argued the matter in the D.C. Circuit twice. While I lost the case in court, the recent amendments to the FCA specifically rejected the Totten rationale adopted by the court in a decision that was authored by then Judge John Roberts.
LD: Are there advantages to focusing full time on this type of practice as opposed to incorporating Qui Tam cases as part of a broader plaintiffs' practice?
VM: Each area of federal procurement has its own set of practices and arcane regulations. Likewise, alleged fraud in this context is similarly complex. Specialization allows me to become an expert, and in so doing, provide a better service to the clients, and ultimately better serve the interests of the public.
LD: Why did you decide to start your own firm?
VM: There's no short and simple answer to this question. Many things seem to come together at the same time to make this the right thing to do at this point in my life – experience, reputation, resources, opportunities. Weighing all these factors, it was time.
LD: How many investigations is your firm looking into at any given time? How do you decide which cases to take on?
VM: We are involved in approximately 35 on-going investigations, some of which overlap. Decisions about whether to decline or accept a project are based on many factors – quality of the information brought by the whistleblower, experience with the agency where the fraud occurred, and value of the case. The first factor, the quality of the information brought by the whistleblower, may be the most important.
LD: What are the responsibilities of whistleblowers once they and you decide to go forward with a case? Do they often get cold feet, and are you sometimes in the position of convincing them to keep pursuing a case?
VM: Whistleblowers play an integral role in the presentation and development of the case. They are usually experts in the area. Their inside information is critical. It is stressful as sometimes they are still employed in the field or with the employer charged with fraud. Most whistleblowers come into this with their eyes wide open, recognizing the risks at least on an intellectual level. They are sometimes surprised by the emotional toil that this takes on them. Counseling and support are part of my job.
LD: What are the risks? Do whistleblower clients of yours often lose their jobs or go through some type of emotional trauma as a result of stepping forward?
VM: Imagine being a whistleblower, exposing your company (including old friends and colleagues) to substantial fines for wrongdoing. But, on a daily basis, the whistleblower must proceed as if nothing special is going on. It's tough. Compare it to being an undercover agent or police officer, except whistleblowers generally have not received any special training for their assignment.
LD: Once the government becomes interested in the case and possibly sees some evidence of criminal activity, what is the type of communication and working relationship between you and the government lawyers?
VM: I have the utmost respect for the men and women working in the government on the fraud beat, as I call it. I speak to them almost every day. I think that I have been fortunate, and have forged strong working relationships with them. They know that I want to catch the bad guy, and I am willing to work.
LD: Once the recovery comes in, what is the split between the attorneys, the government agency and the whistleblower?
VM: The statute determines that the whistleblower will receive between 15 and 25 percent of the total recovery in a case where the government intervenes. The government keeps the rest. Counsel to the whistleblower usually receives a contingency fee based upon the whistleblower's share and sometimes attorney's fees.
LD: Tell me a bit about the Network Appliance case. What was at issue here and how did it become the largest recovery of its kind in history?
VM: In exchange for doing business with the government, vendors promise to make the government "the Most Favored Customer."  Minimally, the government wants to enjoy prices like those being offered to the vendors' best non-government customers. Because under General Services Administration (GSA) regulations, the government cannot do post-award price audits, I am certain that many vendors offer commercial customers better pricing deals than the regulations allow. NetApp ran afoul of these guidelines, and paid a heavy price.
LD: What about the Safina case, in which the VP of that company (which sold office supplies) alleged violations related to the Trade Agreements Act (TAA)?
VM: These cases were the first to bring the Trade Agreements Act (TAA) into sharp focus. Under this law, the U.S. government will not buy products from countries that have not signed trade agreements with the United States. Such agreements usually open the other country's markets to our companies. Importantly, we do not have trade agreements with China or India right now. Therefore, the average American citizen can buy Chinese products, but the government cannot and will not. Vendors promise not to sell products from these countries to the United States. Now, this is an issue on everybody's radar, but compliance is difficult and tricky.
[
Safina's vice president alleged that larger competitors were selling Chinese products to the government. McKnight & Kennedy earned multi-million settlements from Staples, Office Depot and other companies.
]
LD: What areas of fraud are hot in your practice now? Will we see increases in certain types of fraud given the size of the stimulus bill?
VM: TAA compliance is still hot and will continue into the future. Pricing issues exist in almost every area of procurement.
LD: Will we see an increase in Medicare and Medicaid whistleblower cases as a result of the recent attention on healthcare costs?
VM: Yes, more money, means more fraud as a percentage. But greater oversight might lead to more recoveries to help pay for the new policies.
LD: What is your view on the size of fraud in the healthcare industry and has enough been done to counteract this?
VM: I do not believe that the healthcare industry has done enough to police itself and make good practices the norm. But, truth be told, there is fraud, waste, and abuse in every corner of the federal budget, and I suppose as we begin to peer in other corners, we will find much of the same.