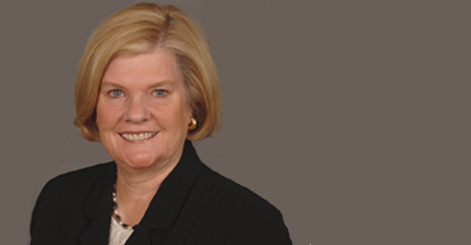 Photo provided by JAMS
Unlike most neutrals, Loyola Law School graduate Nancy Warren fell into an arbitration and mediation practice not via the bench but through an active litigation practice. She started representing litigation clients in mediations in the 1990s – back when it was a somewhat new process – and eventually decided to open her own mediation practice before joining JAMS in 1998.
Today, she is one of its most prolific and sought-after neutrals. In her 15 years as a full-time panelist at one of the country's largest arbitration and mediation firms, Warren has handled a large number of matters involving a variety of complex multi-party business disputes, as well as smaller, two-party business disputes. A member of the College of Commercial Arbitrators, Warren has arbitrated business, banking, securities, real property, employment and fee disputes both as a single arbitrator and as a member of an arbitration panel. She has also presided as a privately compensated temporary judge in California.
Lawdragon: What made you decide to make the switch from litigation to arbitration and mediation?
Nancy Warren: During the last several years of my litigation practice, I found myself representing clients more and more often in a mediation setting. Mediation was fairly new back in the 1990s, and most of my clients had not experienced participating in a process that allowed them to tell an authority figure their side of the story, be listened to, and then play a meaningful role in the negotiation process. The process intrigued me and so I decided to obtain training and began conducting mediations of my own. After resolving a number of matters as a mediator, I took a leap of faith and opened my own mediation practice. I joined JAMS in 1998 and a few years later received extensive training in arbitration and began handling arbitrations as well.
LD: What is keeping you busy these days?  What types of cases are dominating your docket right now in the arbitration area?  How about the mediation area?
NW: Most of my cases involve real estate, employment, including wage and hour class actions, banking and general business commercial issues. This is true for both my mediation and arbitration practices. The litigation I handled before starting my neutral practice also involved these areas, so it was a natural transition. I hold a California real estate broker's license, which gives me added expertise in the real estate area. For the past 12 years, I have been involved in implementing a settlement in a national class action case in which African-American farmers sued the U.S. Department of Agriculture for discrimination in its lending practices.
LD: You've been with JAMS for 15 years now. How have you seen the arbitration and mediation field change over the years?
NW: When I first began my mediation practice, neither the clients nor the lawyers were as educated about the process as they are today, so more time was spent educating them about what we were trying to accomplish. The lawyers often had a difficult time stepping out of their advocacy role and into the role of facilitating a resolution. On the other hand, there was much less "gaming" going on and the lawyers were more forthcoming about case assessments. Today, lawyers are more educated about mediation, but also more reluctant to be candid with the mediator. Opening demands have increased over the years as well. Arbitrations have become more sophisticated than in the past. Arbitrators are more diligent about making disclosures today than they were 15 years ago, and are more skilled in developing an arbitration process that fits the case and the needs of the parties.
LD: Do you prefer the more formal arbitration or mediation process?
NW: Great question. The processes are so different, and not all neutrals are equally competent in both areas. I did not come into this field with the goal of becoming a skilled arbitrator, but have learned to embrace the arbitration process as passionately as I do the mediation process. At least half of my cases now involve arbitration. I often say that mediation requires the neutral to bond with the parties and apply intuitive skills that cannot always be learned. It is a process that comes from the heart, although the mediator must establish subject matter credibility with the parties to be effective. Arbitration, on the other hand, is much more of an intellectual process, requiring the arbitrator to understand both the legal process governing the proceedings (which many litigants fail to appreciate) and the substantive law applicable to the case. As an arbitrator, it is not my job to bond with the parties, but to give each side a fair and efficient hearing, and to make the very best decision I can given the evidence presented. It is then my job to fashion an award that fairly explains my decision and one that will be upheld by the courts if challenged by either side.
LD: What do you consider the biggest misconception people have about the arbitration and mediation process?
NW: Most attorneys understand the mediation process pretty well these days. However, the arbitration process is not as universally understood, probably because practitioners have less experience with it. The biggest misconception about arbitration that I see is the notion that arbitrators usually "split the baby," giving each side some victory in the case. I am involved in discussions with other arbitrators on a regular basis, both through frequent JAMS trainings and through my activities with the College of Commercial Arbitrators, and I know this view is a misconception. Most arbitrators I know are fair-minded, and strive to fashion awards that are supported by the evidence- not to fashion awards with an eye towards pleasing both parties, which inevitably frustrates both sides anyway.
LD: In your many years being a neutral, have you found the secret formula to being an effective mediator and arbitrator?
NW: Yes. Integrity is the key to success in both processes. As a mediator, it is important for me to build rapport with both sides. Parties can easily spot a mediator who is not genuine in her efforts to find common ground with the participants in the mediation. The other important ingredient in mediation is the ability to give an honest assessment of the case to both sides, at the proper point in the mediation. It is important that the parties respect my subject-matter expertise and ability to value cases. In arbitrations, I make all appropriate disclosures and start with a neutral perspective of the lawyers, parties and facts of the case and write my awards to reflect my evaluation of how the law requires me to rule based on the evidence presented. My sense is that even parties that lose the case appreciate the fact that they received a fair hearing from a neutral arbitrator.
LD: What's the most difficult matter or the most memorable one you've handled so far in your career?
NW: In my 15 years as a mediator, I have had two mediations that ended with both sides expressing heartfelt apologies for their part in the dispute and expressing forgiveness and a desire for a continued relationship. In one of these cases, a family business dispute had spiraled so far out of control that a grandmother had not been allowed to see her grandchild for several years. At the conclusion of the mediation, a family member arrived with the grandchild and the reunion between grandmother and granddaughter was so heartwarming. It was difficult to keep a dry eye. In another case, a former employee reconciled with her long-term employer. These moments are unfortunately rare in the mediations I handle, but both of these cases deeply touched me.
LD: Is there a course in law school you think would have prepared you for your job right now?
NW: When I went to law school in the late 1970s, there were no courses in mediation or arbitration, so I am very pleased these courses are now being offered. A psychology course is also useful, and fortunately I minored in psychology in college. I have taken negotiation courses in the years since law school, and those courses have also been useful. My mediation training came primarily from the Straus Institute for Dispute Resolution at Pepperdine Law School and my arbitration training comes from JAMS and the College of Commercial Arbitrators.
LD: What is your biggest career regret, if you have any?
NW: In my beginning days as a lawyer, I think I could have pushed harder for those raises and promotions.
LD: What do you do for fun?
NW: I really enjoy riding my bike. This summer I have been on two European multi-day bike rides; one from a barge that started in Bruges, Belgium, and ended in Amsterdam and the other across Austria from Passau, Germany, to Vienna. On the second trip, all our adult children were able to join us for six days of bike riding and three days exploring Austria. For my 60th birthday, 14 of my friends and family members joined me for a six-day bike ride through the state of Missouri on the Katy trail. I hope to continue my bike riding for many years.