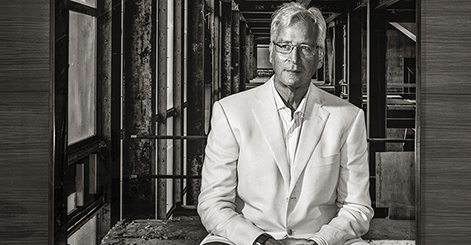 Photo by Greg Endries
Jonathan Schiller is famous as a founder of Boies, Schiller & Flexner, of course. And rightly so. In 16 short years, the firm he founded with David Boies and then Don Flexner has rocketed to the top ranks not just of profitability but also of being hired by the most coveted clients. Schiller himself is the author of many of those client engagements, particularly in the financial sector, where he has successfully handled billion-dollar matters for Barclays and Goldman Sachs.
Lesser-known, perhaps, is the role Schiller's business savvy has played in creating pricing and client strategies that have run rings around its more established peers. Their reputation preceded them to London recently, where a general counsel told us he needed to hire lawyers whose reputation ensured he meant business.
His choice? Boies Schiller. Perhaps it's no surprise then that the firm is in the midst of opening in London, where it will be managed by Natasha Harrison, who brings 16 years of experience in securities and finance litigation, most recently representing every major bondholder involved in the Icelandic bank collapse. The office is expected to provide additional heft to the firm – and Schiller's – international arbitration portfolio, which is among the most prominent in the world.
Lawdragon: Do you ever take a moment of self-satisfaction with the firm's success?
Jonathan Schiller: I don't pat myself on the back, and I don't think David or Don does either.  We don't really have the time to do that, and it is not our style.  We certainly take pride in what we have accomplished, and we are particularly delighted in the exciting work that is brought to us and the quality of the young lawyers that we attract.  I still wake up every morning looking forward to what the day offers and always hoping the phone will ring with a client with a difficult and important problem.
LD: Tell us about the London office and the role it plays in the firm's expanding international arbitration work.
JS: One of the reasons we're opening in London, in addition to being available to serve core clients like Barclays and HSBC who are headquartered there, is that it's an arbitral center where we've worked for many decades. But we will now have a chance to grow that work by having an office there with UK arbitration specialists in addition to ourselves to face the Middle East and Asia in addition to serving our U.S. and European clients.
LD: Do you remember your first international dispute?
JS: Yes, I certainly do. I represented as a younger lawyer Westinghouse Electric Corporation. They had been accused, wrongly, of bribing Ferdinand Marcos in order to obtain an order for a nuclear plant in the Philippines. As it turned out – and as we were able to prove in international arbitration and in front of a jury in New Jersey -Westinghouse paid its sales representative in the Philippines, Herminio Disini, for his efforts in securing the contract. And he was recognized by our state department as a reliable and responsible sales representative for American companies.
We were benefitted in our proof that Imelda Marcos went on trial shortly before our cases and that trial exhumed the revenues she and her husband received and their sources – their Swiss bank accounts were exposed. And so we were able to take those public court records and put them in to our international arbitration in Lausanne, Switzerland, and demonstrate to the tribunal that while we had paid Mr. Desini a substantial sum for his efforts, he had kept his money.
LD: One of the firm's signature achievements is the flexible-fee arrangements you've offered, including success fees, since opening. Is the use of such arrangements growing in the international setting?
JS: I think our approach appeals to international clients who are coming to the U.S. market concerned about fees that top national firms charge. They're excited about a fee approach that manages their complex matters. And in the past five to seven years, I've seen flexible fees including contingency fees become associated with success in international arbitration.
When I first started practicing it wasn't that way. But now with the stakes so high in certain kind of cases, clients are asking lawyers to take some risk and align themselves with the client. From the UK to Europe to the Middle East, there are clever general counsel trying to secure the best talent they can and doing it on financial terms that are mutually beneficial. I think we stand for that proposition.
LD: You've accomplished so much. Of what are you most proud?
JS: You mean my family or professionally? I am enormously proud of my children, and can't say enough about how happy I am to practice with my son, Josh. I'm also extremely honored to serve on the Columbia University Board of Trustees. But, of course, I love what my partners and I have created with Boies Schiller & Flexner, and that many of the approaches we've developed have helped clients. That means something to me.