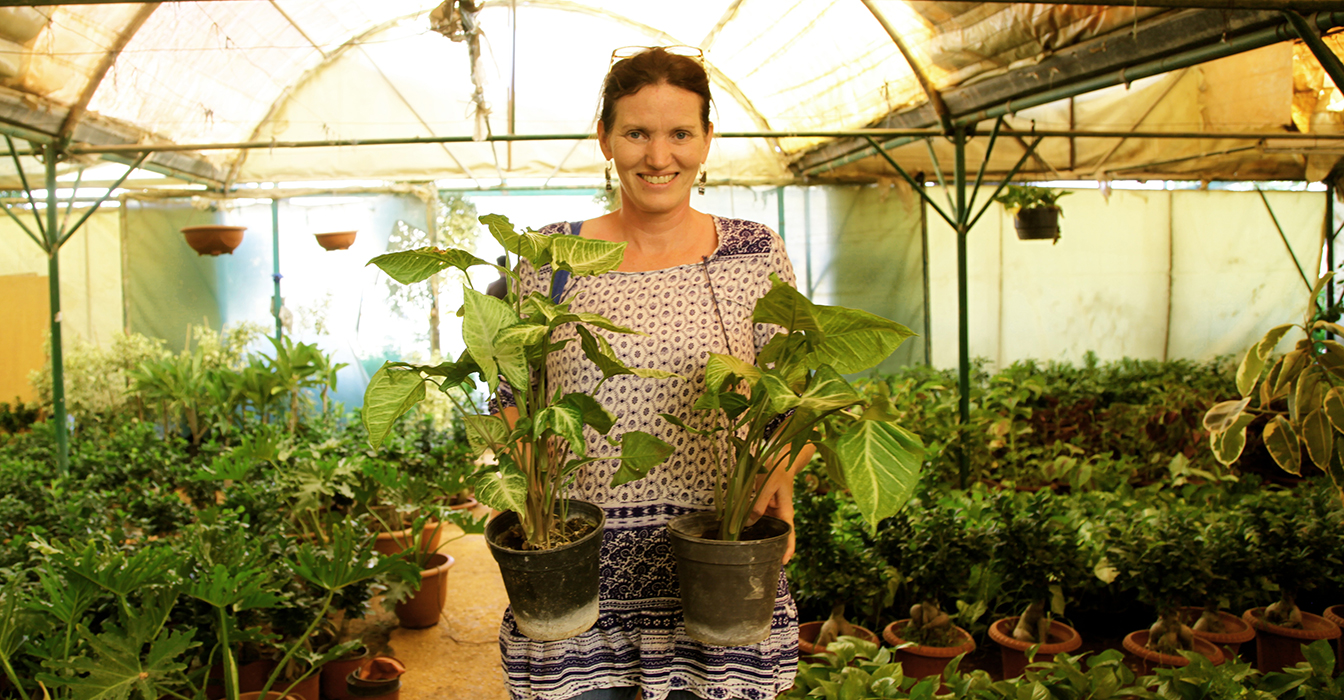 Photo by Sheridan Minwalla.
After getting her law degree from Boalt Hall in 2000, Jayne Fleming joined a large law firm for the money – a job to support her children. But in handling pro bono matters as part of her appellate practice at Crosby Heafey, which later merged with Reed Smith, she developed a passion for human rights cases that eventually led her to focus her career in the area. As Reed Smith's pro bono counsel and leader of the human rights team, Fleming helps coordinate the firm's public interest work while handling her own impressive array of cases, which focuses on asylum claims for individuals around the globe. Fleming and the firm have done a vast amount of work in Haiti, which has included the development of a mobile legal clinic to help refugees. She also independently established The Patricia Fleming Fund, in her memory of her mother, to provided additional assistance to Haiti's most vulnerable populations.
Lawdragon: What was the path to becoming pro bono counsel and human rights team leader?
Jayne Fleming: I joined Crosby Heafey as a full time appellate lawyer after I graduated from Berkeley law. It was great training and I worked with some superb appellate lawyers, such as Kathy Banke, Ray Cardozo and Jim Martin. I stayed in the appellate group for five years, but was always handling pro bono cases in addition to my commercial caseload. I argued my first Ninth Circuit appeal as a first year lawyer. It was a pro bono case (Garcia-Martinez v. Ashcroft) and led to a landmark decision on an issue related to mass rape during the Guatemalan civil war. That case got me hooked on human rights law – I took more and more pro bono cases over the next five years, but always carried a full time commercial caseload, as well.
By my fifth year Crosby Heafey had merged with Reed Smith, which was a much larger international firm. I was at a point in my career where I had to decide whether I would stay on the traditional partner track or take a different path. I was passionate about human rights work, so I asked if I could devote a hundred percent of my time to developing our pro bono programs at the firm. Reed Smith was looking to expand its pro bono programs at that time, so it worked out perfectly.
LD: Can you describe your day-to-day job?
JF: My day-to-day job is about 40 percent direct client representation in human rights cases, 40 percent mentoring and supervising lawyers on human rights cases, and 20 percent coordinating pro bono opportunities and interfacing with non-profits and legal service providers. We tend to develop signature projects that we staff with large teams of lawyers, so we're not bogged down in a lot of day-to-day coordination of single cases. For example, we had a project in Haiti that was staffed with dozens of lawyers and paralegals and the management of that project was very streamlined over five years. We also represent Sean Penn's nonprofit in Haiti and have about 15 lawyers on that representation. I serve as the equivalent of General Counsel to his NGO and coordinate all of the legal work our firm is handling.
We've just started a project in the Middle East and will create teams of lawyers for the project. We currently have 16 lawyers working on a rule of law project in Afghanistan, which I'm helping to coordinate. The advantage of large projects is that you can engage many lawyers while minimizing the need for micromanagement of a dozen small projects. Of course, we also have what some people call the "bread and butter of pro bono" – individual cases in the areas of domestic violence, homelessness, poverty law, etc., but our lawyers don't require a lot of supervision on those cases.
LD: How does the firm decide what cases to take?
JF: We allow our lawyers to take on pro bono cases in whatever areas they feel passionate about, so long as they qualify as pro bono. It's a very bottom-up approach, which I think creates the most vibrant and interesting pro bono practice. We also bring pro bono opportunities to our lawyers and rally volunteers for large projects and cases. These tend to be more time-intensive projects where we're seeking volunteers to be part of a team. For example, we have nine capital cases and have created teams of lawyers to staff those cases. Our goal is to have a diverse menu of opportunities, while simultaneously making sure that lawyers have the latitude to find opportunities in areas of personal interest.
LD: How did your interest in asylum cases begin?
JF: I have a political science degree with a focus on international development, so my interest in global affairs predates law school. However, I did not go to law school so that I could become a human rights lawyer. I went to law school so that I could support my children. I was a single parent facing the very practical issue of how I would provide for them. When I was in law school at Berkeley, my goal was to graduate and get a job. I didn't volunteer for legal clinics or take classes related to asylum or human rights law. As a first year lawyer at a commercial firm, I took on that pro bono case for a Guatemalan woman who had been gang raped by soldiers during the civil war. This case reawakened my interest in international development and global affairs. I took one pro bono case after another and another, always seeking to represent clients from parts of the world that I was interested in learning about. This is how I developed expertise as a human rights lawyer. Now, fifteen years later, I suppose you could say I'm using my political science degree in a way that I never dreamed possible.
LD: Could you discuss some of the legal or logistical challenges associated with these cases?
JF: It's a good question with many possible answers. I think there are three primary challenges common to all cases: One, courts in the United States have adopted such a narrow interpretation of refugee law that many people who deserve protection lose their cases and are deported back to danger; two, obtaining evidence to support cases is expensive and logistically challenging; and three, figuring out the strongest claim is hard because it requires probing into extremely painful areas and this puts torture survivors and asylum seekers at risk of re-trauma. Some clients will not be able to remember or recount details of past torture because they are so deeply traumatized; others will make up alternative stories because it is too painful to recount the real one. The lawyer's job is to overcome these challenges and present a credible case that meets the legal requirements for asylum.
LD: Can we flesh those out a bit, starting with challenges associated with the laws involved?
JF: I have a case involving an Albanian girl who was kidnapped at the age of 16. Her abductor raped her repeatedly over a month to break down her defenses; he was planning to force her into prostitution in Greece. She escaped, and fled to the states through a high school exchange program. Although the man she had escaped was searching for her, an immigration judge denied her asylum. He ruled: (a) she was not persecuted on account of any of the grounds enumerated in the refugee statute, and (b) she filed her application one month after the one year deadline for seeking asylum. She was still a minor and suffering PTSD. Plainly, courts are interpreting the law too narrowly if this girl did not qualify for refugee protection.
LD: How about logistical challenges?
JF: We had a case last year involving a Honduran mother and child who fled their country because of threats to their life. They were riding on top of the train in Mexico and fell off and were pulled under the train. The child lost his leg; the mother's arm was crushed. We were trying to get them into the United States for medical care. The mother had no identity documents, which meant we could not prove who she was. Without this proof, the United States would not even consider her application for protection. This sort of logistical challenge can doom a case. We flew to Honduras twice to deal with consular officials in the capital and her local village in order to get her a birth certificate. It was costly, time-intensive, and logistically complicated. We had to involve a U.S. senator, an ambassador in Mexico, the UN High Commissioner for Refugees (UNHCR), and multiple other high level officials. You can see how impossible this might be for small practitioners. Ultimately, we got her a birth certificate and won the case.
LD: And can you talk more about challenges faced when trying to find the strongest claims?
JF: Many victims of persecution and torture suffer Post Traumatic Stress Disorder. Some of the symptoms of PTSD are avoidance of traumatic memories, disassociation and detachment from the past torture, becoming flooded by memories of past trauma, and/or total memory loss, or "blocking." It's very difficult for lawyers without mental health training to figure out what happened, fit the narrative within a legal framework, and prepare a client to testify in court.
We had a case for a client from Syria that illustrates the challenges. The client testified about torture in Syria and the judge found him not credible because there were inconsistencies in his story. He could not remember certain details of the torture, for example, exactly how many days it had gone on, how many torturers there were. He was facing deportation to Syria. We accepted his case on appeal and hired a doctor to do a forensic medical exam. The doctor diagnosed him with PTSD and wrote a report explaining why he had memory loss and gaps in his story. More importantly, the doctor discovered burns on his body that were consistent with burns from electric shocks. Photos and medical descriptions of the burns became forensic evidence in the case. Without this medical testimony, the client would have been sent back to his torturers.
LD: Do you worry about burnout for yourself?
JF: Burnout and vicarious trauma are very real and serious threats to advocates who do this work full time. It's critical to put protections into place to guard against it. One way that we do this is by team-staffing cases. For example, we never allow our lawyers to handle human rights cases, capital cases or police brutality cases alone. Team staffing creates an automatic sounding board, someone you can share the stress with, and someone who can serve as a check on "savior syndrome," the belief that you're the only one in the world who can help the client. On a personal level, I learned about burnout the hard way. I was traveling to Haiti six times a year and working with hundreds of victims of trauma. The work became overwhelming after three years and I had to scale it back. Fortunately, I was able to turn to my colleagues at the firm and ask for support, which they provided with great compassion.
LD: With Haiti, why did you first go down there and what led you to become so deeply involved?
JF: I went to Haiti after the earthquake because I saw a humanitarian disaster and wanted to help. It's the same impulse that most people had to the crisis. I was interested in evaluating the impact of the disaster through a human rights lens because human rights violations often go hand-in-hand with massive displacement of populations. In Haiti, over a million individuals were displaced from their homes and living in camps. We documented staggering levels of sexual violence in and around the camps in Haiti, which is what caused us to develop a major project there and return some thirty times over the next five years. There was a need, and we had the capacity to try and help, so we did.
LD: What were the goals behind the formation of the mobile clinic?
JF: The mobile refugee clinic grew out of Haiti. At the most basic level, it involves sending legal teams to the center of a humanitarian crisis in order to help highly vulnerable refugees and displaced persons. The goal is to evacuate those at highest risk of death to a place where they may obtain protection and care. So far, we have evacuated over sixty women and children from Haiti and Central America. We launched a project in the Middle East in early 2015 and are taking our second mobile clinic to Jordan this month.
LD: So this is a model that you and the other partners have talked about as a model for other situations?
JF: We have talked internally at our firm about how this model can be replicated by other organizations and firms. We've talked with UNHCR in DC about this and they agree it is a viable idea. We're testing how "mobile" the clinic truly can be by undertaking a project in the Middle East. If we're successful there, we will take it to Africa. We will also try and engage other law firms and organizations to join in our efforts.
LD: Finally, can you also talk about your decision to start The Patricia Fleming Fund and whom that helps?
JF: My mother, Patricia Fleming, was a tremendous humanitarian and she was deeply passionate about social justice. I was working in Haiti before she died and I told her about the women I met there. She told me that she wanted me to give all of her dresses to women in Haiti after she died. She passed away a month later. I took all of her dresses to Haiti. This was the emotional connection between my mom and Haiti. There were non-legal costs associated with our work that we needed to cover. I asked friends and colleagues to chip in, and the Patricia Fleming Foundation was born. Since then, we've raised over $400,000, which includes $100,000 from UNHCR.
We control how every dollar is spent and all of the funds have gone to women and children in Haiti. We used the funds to pay for safe houses for women and girls who were raped; we've provided housing to hundreds of women and children over the last five years. We have also used funds for medical care, livelihood projects, psychosocial support, food, clean water and other subsistence needs for families in our programs. In terms of logistics, when we need to pay for something in Haiti (e.g., a lease on a safe house, medical care) we wire the funds to our women's liaison in Port au Prince and she pays the bill. We also have a case manager who monitors all of our families on a weekly basis so that we know that they are safe and their needs are met.
That photo with the plants (above) has a little story behind it. My mother was a gardener and she believed plants were healing. With very traumatized clients, I've started taking them plants. An Iraqi client in Jordan recently told me that she is watching her plant grow and it is giving her hope. This made my day.