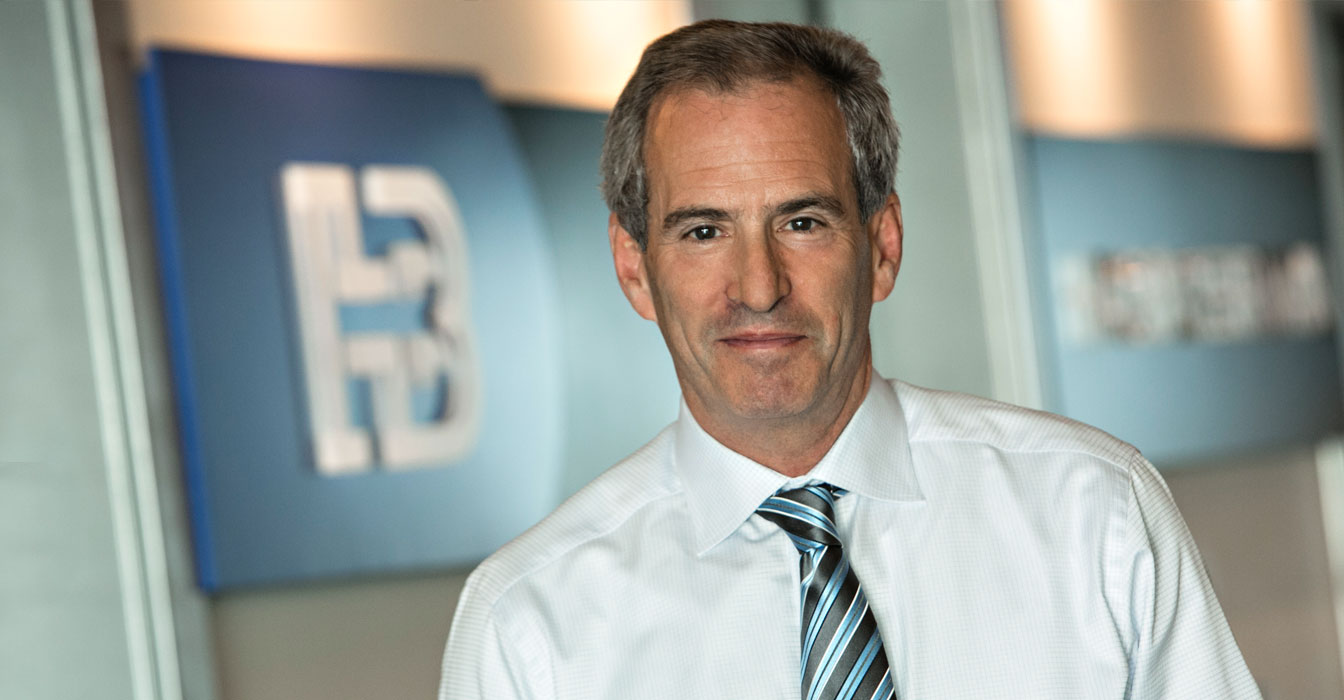 A key component in plaintiff-side litigators making the Lawdragon 500 guide is the impact of their cases. In this assessment, it's hard to top the work done by Steve Berman, a master class-action attorney and the managing partner of Hagens Berman Sobol Shapiro in Seattle.
"It may sound corny, but what first interested me in the law was the chance to right wrongs and change things that needed changing," says Berman.
The 1980 graduate of the University of Chicago Law School started on the defense side at Jenner & Block, where he had the legendary Jerry Solovy as a mentor. As a plaintiffs' lawyer, Berman has tallied an impressive amount of record-setting recoveries, including as a lead attorney on the historic Big Tobacco litigation. He has since scored big for injured clients in corporate fraud, antitrust, sports injury and automotive litigation, having served as lead counsel in the Toyota unintended-acceleration action that resulted in a $1.6 billion settlement.
Lawdragon: What do you find professionally satisfying about your practice?
Steve Berman: The most rewarding part of the work my firm does is being able to impact large groups of individuals who have suffered losses. Class actions sometimes get a bad rap for being dime-a-dozen deals that yield very little for the plaintiff, but as we have proven many times and again most recently in the Apple e-books case, when a firm has the determination to live and breathe a case through to the end, great things can happen. In E-books, consumers received twice their losses. That's what makes this work satisfying.
LD: If you had to choose, what would you say is the most interesting thing you've done as a lawyer?
SB: I once traveled incognito in a dugout canoe to meet clients in the rainforest in Ecuador.
LD: What types of matters are you focusing on now?
SB: By and large, our automotive practice area has been the busiest lately, and we are quickly growing this area of our firm in regards to litigating class actions in response to covered-up defects, diesel pollution and other issues of negligence and fraud in the auto industry. The trend has certainly revealed itself: Automakers are acting in blatant disregard to consumers and the law, and the auto industry is wrought with fraudulent behavior.
LD: Talk a little bit about the e-books case if you can.
SB: We recently wrapped up a class-action lawsuit regarding a price-fixing antitrust matter in which Apple and five of the nation's top publishers illegally raised prices of e-books. The case was hard fought and took years, with Apple refusing to settle until the Supreme Court ruled on the case, bringing the final amount paid to consumers to $400 million – $560 million total including the publishers' settlements.
LD: What was challenging about this case?
SB: The case was incredibly challenging and was an uphill battle from the beginning. In the e-books antitrust litigation, people probably forget due to the DOJ and state AGs actions that Hagens Berman was the first to bring suit in the United States after months of investigation. After, dozens of plaintiffs' firms piled on and the government actions were filed about six months later. Even without discovery, our complaint was spot on as to the conspiracy, due to extensive pre-filing analysis. Thereafter, we created an unprecedented partnership with the DOJ and 33 State AGs in jointly prosecuting the case. And having built up mutual respect during months of litigating together in the trenches, we were able to fashion a creative settlement structure with Apple, along with the state AGs. When we began this case in 2012, we knew that the defendants would fight us each step of the way, and the case culminated with the Supreme Court ruling against Apple.
To make this settlement effective and accessible for consumers, our team faced a sizable undertaking that entailed almost constant contact with the retailers to make sure the credits will be applied to consumer accounts across the country. There were many hurdles in this massive case, but it was rewarding in the end.
LD: Can you talk more about the impact of the case?
SB: Clients saw what we believe to be a previously unseen level of repayment. It's not every day that you suffer a loss when purchasing a product and not only win against the big corporations, but win doubly. It is our hope that the publishing industry and its major players see the results of this case and take them seriously. Antitrust is a very serious realm and comes with great consequences once someone wises up and realizes that the price of their product – e-books in this case – suddenly jumped for no reason.
This case undoubtedly shook this industry more so than your average class action. It's clear that the five big publishing companies – Simon & Schuster, HarperCollins, Macmillan, Penguin and Hachette – experienced the lawsuits as a catastrophe, and it may have cooled Apple's iBooks project. With Amazon's presence in the industry, publishing became very contentious, and it's clear that to stay afloat, these publishers will have to try more innovative tactics than colluding and forming a price-fixing cartel with their common enemies.
LD: Why did you choose the University of Chicago Law School over other options?
SB: The woman I was in love with went to Chicago, and I followed.
LD: Do you have any special routines before or during a trial or appellate argument?
SB: I make sure I am physically fit and well-rested.
LD: Tell us a little bit about your career path. Why did you decide to start your own firm – how did that come about?
SB: In 1993, there was a severe outbreak of E. coli in Washington state. Young children lost their lives and there were ultimately 171 hospitalized consumers, with more than 700 reports of symptoms, all ultimately linked to Jack in the Box. There was something wrong with the picture, and I knew that the outbreak went deeper than what was on the surface. It was clear to me that Jack in the Box should be held accountable. My prior firm refused to represent several young children who consumed fast food contaminated with E. coli, and so I co-founded Hagens Berman. In that case, we proved that the deadly food poisoning was the result of Jack in the Box's cost-cutting measures along with gross negligence that systematically led to the deadly outbreak that claimed the lives of four children.
LD: What do you do for fun when you're outside the office?
SB: Living in the ever-outdoorsy Pacific Northwest lends itself to all kinds of outdoor activities, but I've found my niche in the cycling world. I'm on the bike whenever I can be, even with the Seattle rain. You'll find it parked in my office on a regular basis. The firm also sponsors three cycling teams that I stay involved with, the international Axeon – Hagens Berman U23 cycling team, Hagens Berman | Supermint Pro Cycling women's team and a local HBSC is a cycling team focused on competitive road and cyclocross racing. I've also spent a lot of time on the soccer field. I was a high school and college soccer player and coach and now spend many weekends as a certified soccer referee when I am not following my daughter, who is an awesome player, to her games.
LD: If you weren't a lawyer, what would you be doing now professionally?
SB: I'd probably be coaching soccer.
LD: Do you have a favorite book or movie about the law or justice system?
SB: "A Civil Action" is a prime example of situations where you know a company has done wrong, but the science isn't admissible yet. Sadly, the law often lags behind science.
Editor's Note: We also profiled Steve Berman in 2012. That article is available here.