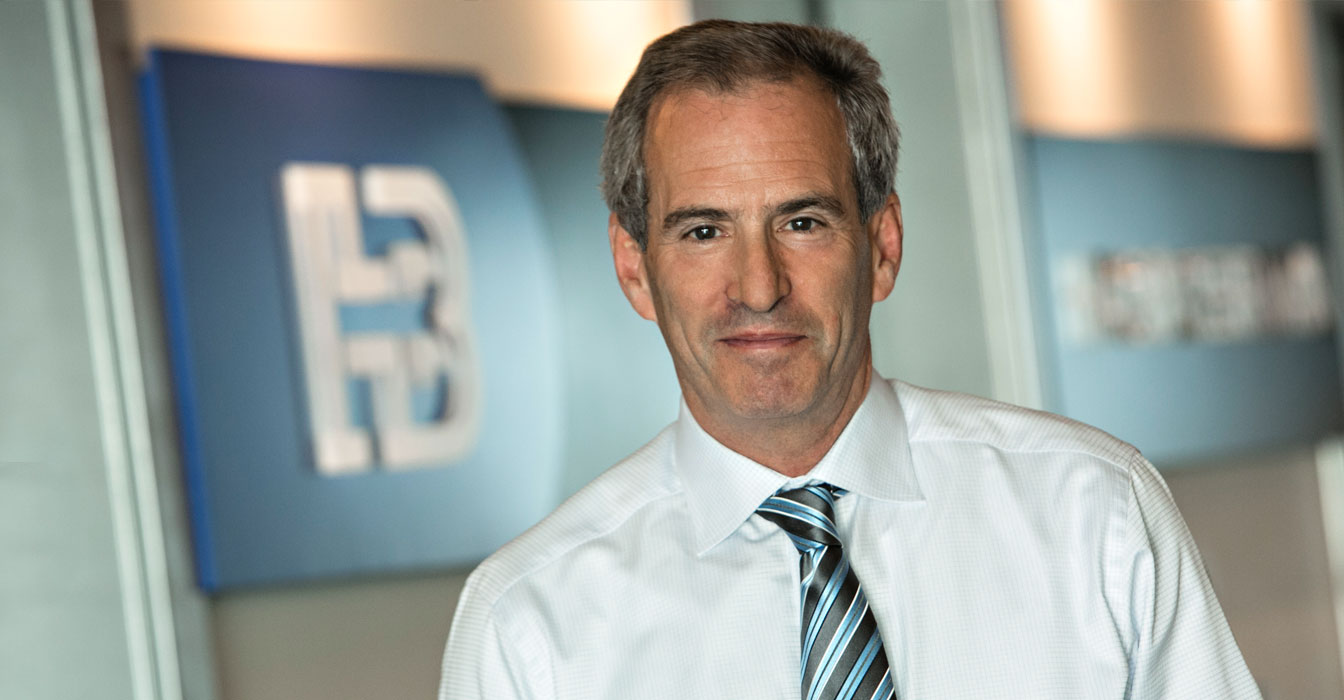 Photo by Kevin Casey.
The profile below was originally published on Nov. 12, 2012. Text by Xenia Kobylarz.
Hagens Berman co-founder Steve Berman often refers to his work as a plaintiffs' lawyer as playing David against the Goliaths of corporate America. The work, he says, is not for the faint hearted. And he's not kidding. Since opening his firm in Seattle in 1993, he has gone to battle in court and won record-breaking settlements against Wall Street, Big Oil, Big Pharma and Big Tobacco.
These days, the veteran trial lawyer has expanded his practice beyond class action to intellectual property litigation, filing cases against tech giants such as Apple Inc., Nintendo and Samsung. He also is co-lead plaintiffs' counsel in class action claims against Toyota over sudden-acceleration problems.
Lawdragon:  You have a pretty diverse practice for a plaintiffs' attorney. In the past few years, you've handled antitrust cases, securities cases, consumer cases, ERISA cases and now you're doing patent cases. How hard is it to shift practice areas or do you consider all cases the same?
Steve Berman: There is a common DNA that connects all of our work. First, we look for plaintiff work that rewards our ability to bring thoughtful, innovative legal approaches to cases coupled with an aggressive, smart approach to litigation. Second, as an organization, we always look for cases that benefit the public good in a meaningful and measurable way, including cases that represent consumers, retirees, investors, inventors, workers and others who ordinarily would not have the resources to challenge large, well-financed entities.
LD: Knowing how to vet cases is critical to the success of all plaintiffs' firms and so far you've had a pretty good run in picking really big cases. Is there a formula to that?
SB: To be successful, you must be willing to invest – invest in recruiting and hiring the sharpest and most intellectually nimble minds in the legal community.  Second you need to be willing to invest the time and resources it takes to properly vet and assess very complex cases and legal issues. That includes putting a team of attorneys, researchers and experts on an issue, sometimes for months, before we make a determination that a plaintiff's case is something we could take on.  We also have a deep bench of incredibly talented attorneys that routinely develop innovative legal theories and who are not afraid to apply the law in ways that have not yet been tested in court. Finally, we have a very flat organizational structure – when we've decided a plaintiff's case has merit, we can say yes fast – we don't wallow in endless committee-meeting approval processes. We've been successful in identifying the right cases through a combination of all of these assets.
LD: How did the Apple e-book antitrust case develop?
SB: I am an avid reader and I noticed my eBooks were costing me more.  We then did some research and found Steve Jobs' assertion in an interview that prices would be the same across various platforms, including Kindle and iPad. Then, when we saw that several publishers changed their business model at the same time, that raised our eyebrows. We continued to investigate the issue to determine whether there was collusion between Apple and the publishers. We spent a lot of time and resources on this investigation because unlike the Department of Justice we do not have subpoena power. We ultimately concluded that Apple and the publishers were in violation of the antitrust laws and filed a class-action lawsuit on behalf of consumers.
LD: What's the reason for expanding into patent litigation and do you see any hurdle there in competing with other IP plaintiffs' firms that have been doing it longer than your firm?
SB: Actually a larger player in the IP field contacted us as they saw a niche in the IP field that traditional firms were not filling. Since most IP firms work both sides of the aisle, it often takes these firms weeks or months to decide if they can accept a case because they are fearful of a conflict. Since we only represent plaintiffs, that is never an issue. Also, since we are an entrepreneurially driven firm, we can work with plaintiffs to find a fee agreement that rewards success, something the more staid IP firms won't – or can't – do. So this led us to see a niche for the firm.
We take the same approach for IP that has made us successful in class-action work, using smart, tenacious litigation strategies to represent plaintiffs and apply maximum pressure to defendants. At the same time, our size gives us the bench strength needed to take on big cases over big issues, hiring experts and additional attorneys if necessary.
LD: What's your most memorable case and why?
SB: First was the landmark tobacco case we brought on behalf of the Attorneys General of thirteen states, which ultimately led to the largest civil settlement of all time. But everyone knows that, so the case I turn to involves the residents of the island of Bougainville in Papua New Guinea who claim that mining company Rio Tinto dumped billions of tons of toxic waste on the island. This dispossessed the residents of the island of their land and destroyed their culture, so they fought back, forcing Rio to close its mining operations. We allege that Rio and the Papua New Guinea government then brought in troops to reopen the mine. When that failed, they instituted a military blockade that lasted ten years and we believe caused the deaths of at least 10,000 people because Rio blocked medicine and food aid. As one manager at Rio put it, they were "starving the bastards out." We sued Rio and the legal battle has lasted nearly 12 years and has gone back and forth to the U.S. Supreme Court. Some articles say the movie Avatar was based on this story.
LD: The competition for lead plaintiffs' counsel has become really heated in recent years and you've won several lead roles in some major cases, such as Toyota and now the Apple case. How do you prepare for that phase of litigation?
SB: I try to ask myself, what would a judge want in a lawyer for a class? A proven track record, tenacious, not afraid to try cases, delivers real results, is not greedy and is always honest with the Court. These are my themes in lead counsel fights.
LD: What's the most exciting part of your job?
SB: Taking on corporate America and, in particular, cases that are pioneering in some fashion.
LD: What's your least favorite part of your job?
SB: My least favorite part of my job is having to temper the unbridled enthusiasm of our attorneys eager to represent the rights of consumers and victims in difficult cases. We need to choose our battles to be potent advocates.
LD: Do you have other passions outside of law?
SB: I am an avid cyclist and like to ride and race whenever I can. We sponsor a cycling team that competes in races throughout the United States.  I am a former soccer player and coach, now reduced to refereeing and supporting my 11-year-old girl soccer phenom – who "nutmegs" me at will.