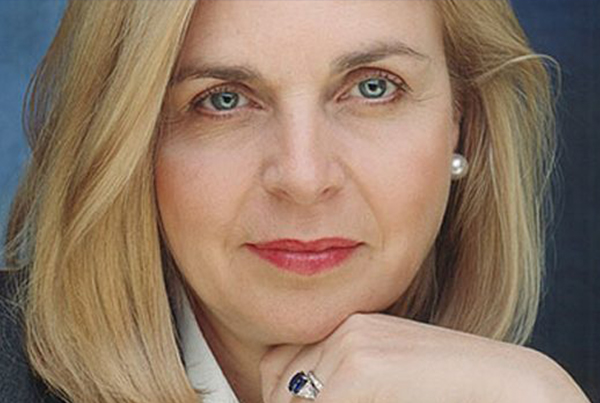 The stakes are high when it comes to an individual attorney's career and law firm mergers.  That is why it's not surprising that so many in the legal space turn to Lynn Mestel. In 1987, Lynn founded Mestel & Company, one of the nation's premier legal recruiting and placement firms, and in 1993, she founded Hire Counsel, providing temporary legal staffing, managed review and legal support services for law firms, corporate legal departments and government agencies. The success of both Mestel & Company and Hire Counsel is firmly rooted in her team's track record in the success of many attorneys' careers and providing enduring services and solutions for clients across the United States.
"What's most rewarding for me is knowing that both our candidate and client mesh well, and are better and stronger together," Mestel, who has a J.D. from the Benjamin N. Cardozo School of Law, says. "It's not good enough just knowing that an attorney candidate was placed into another company. I want to know that it was the right decision for both parties over the long-term."
Lawdragon: What were you thinking regarding your own career when you were at Cardozo? Did you have any specific ideas about what you wanted to do with a law degree?
Lynn Mestel: When I attended Cardozo, I thought I wanted to become a practicing attorney. Unfortunately, it became clear to me as a 2L that I would have virtually no option to join a law firm due to market conditions. I decided nonetheless to finish law school and get my degree as a legal education would always be beneficial in any profession.
LD: What was your early career path like that led you into recruiting and starting your own company?
LM: After my law school graduation, I became a marketing executive for two of the leading advertising agencies, Doyle Dane Bernbach and Saatchi & Saatchi, working for major global clients such as Cigna and Procter & Gamble. Through these unique experiences, I gained a strong understanding of business, marketing, branding and operations. While there was potential for a very interesting career working in large corporations, my personal circumstances as well as my own ambitions pointed me toward establishing my own business in 1987. When I look back, I am still very glad I worked in advertising because it has made me a better businesswoman as did having a legal education.
LD: This is a huge question, but if you can take a shot: What are some of the biggest changes you've seen on your side of the legal profession over the past nearly 30 years? Do a few big themes really jump out?
LM: The legal industry had one of the longest growth phases of any professional business, which was fueled by Wall Street and globalization. For over 20 years, revenues, rates and profits increased and many lawyers have had the great fortune of becoming partners during this period. It was also during this time that law firms expanded both their geographic footprint and professional ranks to service the ever-increasing and widening demand of clients. The biggest changes that affected this growth period were twofold: One, the 2008 recession and the subsequent, dramatic decrease in legal work and, two, the advancement and refinement of technology and legal software. These two factors reduced the need for lawyers and changed how legal services are delivered today. Clients quickly understood how these changes made their legal business needs highly coveted and adapted by putting enormous demands for the commoditization of legal work and capping of fees.
Today, many wise leaders are trying to come up with a solution for the proper structure, size and composition of a law firm and the smartest, most efficient and profitable way to service clients. The single most unanswered question today is: What is the future of law firms of every size, and what will the practice of law look like in the year 2020? This is an especially difficult question to answer for an industry that has developed so much during a long period of unprecedented, continuous growth.
LD: Can you share a few personality traits or skills that professionals need to assist lawyers with recruiting and complex lateral and merger deals? As you've expanded, what have you looked for in additions to your team?
LM: To be a successful attorney placement consultant, you need a combination of intelligence, effort, experience and sensitivity to every attorney's career trajectory, and that's what I look for in professionals. Success in this business depends on one's ability to forge strong relationships with clients and candidates, and earn their trust. As I have expanded the business, I think what is also important is for every member of our team to be able to embrace and adapt to change. This is necessary to continually make improvements in our technology and processes in order to remain competitive and provide the best service to our clients and candidates.
LD: Looking back over the years, can you share a few of the most common mistakes that lawyers or firms make when deciding on big career moves or acquisitions?
LM: Sometimes, lawyers make impulsive career decisions without considering all of the important factors or they overthink the move and miss obvious red flags or they overpromise what they can deliver.
A common mistake with acquisitions is not putting into place an effective integration plan for all of the new members. This is especially true for very large groups who have strong prior relationships, which makes assimilation into the new organization even more challenging.
LD: Please discuss the decision to start Hire Counsel – and how have you managed to lead both companies, which seems like it would be challenging.
LM: I established Hire Counsel, seven years after Mestel & Company, because there was a dramatic change in litigation from paper to eDiscovery. This triggered the demand for temporary lawyers who were flexible, reliable and cost effective. The growth of Hire Counsel is a reflection of the metamorphosis of the legal industry. Our stated mission is "Serving Today's New Legal Economy," and that's what we do – we create and customize staffing and managed review solutions to address our client's dynamic, demanding, and ever-changing needs.
My days are long and hectic, and as any Founder & CEO would, I am always thinking about problems and how things can be done better. However, the only way anyone can establish true success in business is through their team of leaders and advisers. I'm grateful for having a dedicated, collaborative team that does whatever it takes to grow both businesses. I am very proud to say that many members of both Hire Counsel and Mestel & Company have decades of tenure and yet we have brought on and integrated many new members who continue to allow us to learn and grow. Both Hire Counsel and Mestel & Company work together to support our candidates and provide winning results to our clients.