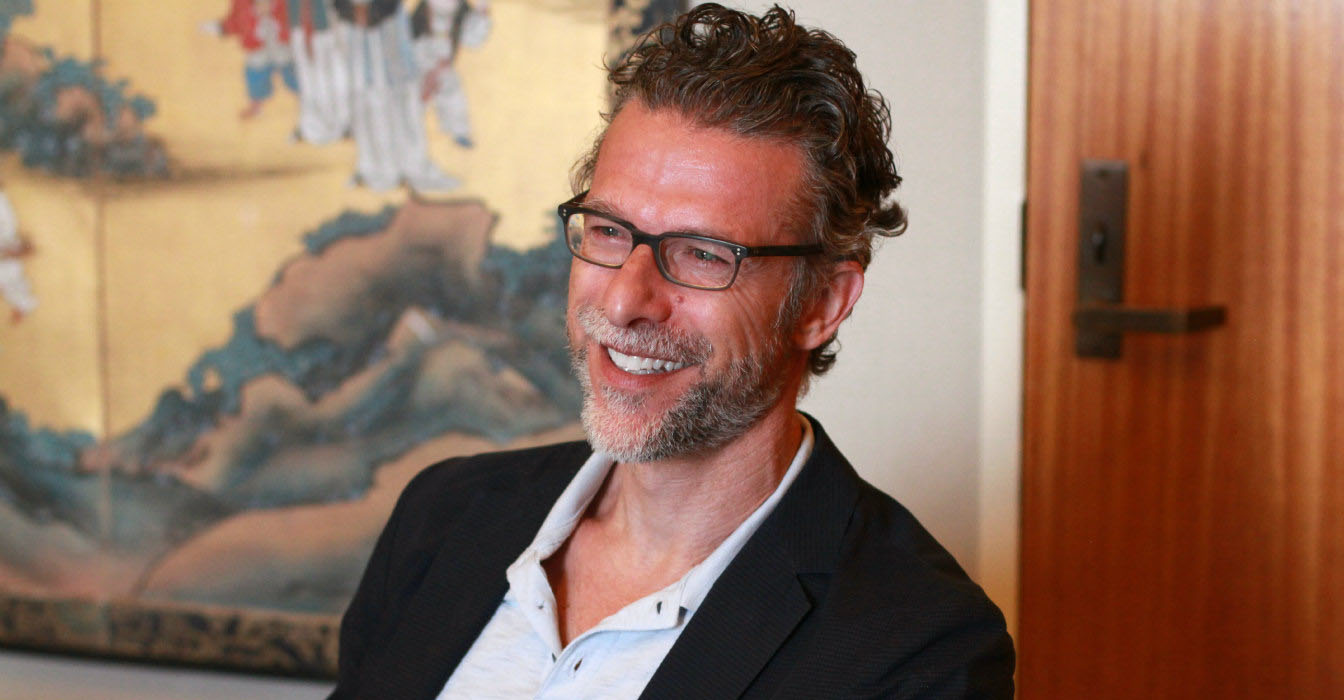 Photo by Nicholas Hampton.
Lawdragon's Guide to the Most Powerful Employment Lawyers features a subset of lawyers with a reputation for excelling at representing employers in the entertainment industry. One such standout is Adam Levin, who along with fellow list-member William Cole is a partner at Mitchell Silberberg & Knupp in Los Angeles and has handled a wide mix of cases, many of them high-profile.
Levin, a yogi, says he considered securities litigation as a possible career focus at the University of San Diego School of Law before realizing labor and employment law was right for him.
"I find that handling matters involving personal dramas and emotions can be more interesting and fulfilling than battling over boxes of corporate documents," he says.
Lawdragon: Can you describe for our readers the mix of work you do within the employment area?
Adam Levin: I represent employers in the entertainment, advertising, music, garment and many other industries in all areas of labor and employment law. This includes jury and bench trials, class actions, arbitrations, administrative proceedings, labor negotiations and daily advice and counsel.
LD: What do you like about it?
AL: I enjoy the challenge of creating new and important precedent. In the late '90s, I began to develop a defense to certain employment claims based on the 1st Amendment for which there was no direct precedent. In Lyle vs. Warner Bros. Television, we argued to the California Supreme Court that harassment claims under California's civil rights laws could, under certain circumstances, infringe on an employer's 1st Amendment rights. Though the California Supreme Court skirted the issue, ruling unanimously for our clients on other grounds, we have since prevailed on a 1st Amendment defense in a variety of cases against media employers, including one currently pending before the California Supreme Court.
LD: How would you describe your style as a trial lawyer? How do you prepare?
AL: I have taken cues from my entertainment industry clients, and have incorporated into trial preparation many of the same considerations. Like a filmmaker, I want my audience to be captivated, focused, and follow along with the version of events that I am presenting. Much thought is given to the order of evidence, the usage of audio and visual media, and the appropriateness of physical demonstrations.
LD: What matters are expected to keep you busy this year? Will you be in trial?
AL: I'm currently handling Wilson vs. CNN, involving important issues pertaining to freedom of the press which is pending before the California Supreme Court. I'm also working on several cases involving a producer's 1st Amendment right to make casting decisions without challenge under state law. Lastly, I'm working with several companies on labor issues relating to the industry negotiations with the Writers Guild of America and Screen Actors Guild.
LD: What do you wish you had known or done differently in school?
AL: I should have learned Spanish.  And then Japanese and Mandarin. Communications with clients and witnesses is critical to my practice, and a strong grasp of other languages can help.
LD: Was there an early experience or mentor who really helped shape the course of your professional life?
AL: Bill Cole has been a terrific mentor, teaching me early on that at the end of the day, people will remember you for your honesty, integrity and professionalism.
LD: Can you discuss how life as a yogi has benefited your practice? Is there tension between that and being a litigator?
AL: From trials, to hearings to negotiations, the work we do as lawyers can often times be stressful. Practicing yoga has taught me the importance of deep breathing and reflection.
LD: When did this interest begin, and how much time do you spend on traveling to retreats and teaching others?
AL: I discovered yoga about ten years ago and was initially attracted to the physicality and exercise. Over time, I gained the additional benefits of meditation. I have attended about half a dozen retreats in India, Peru, Bali and Indonesia.