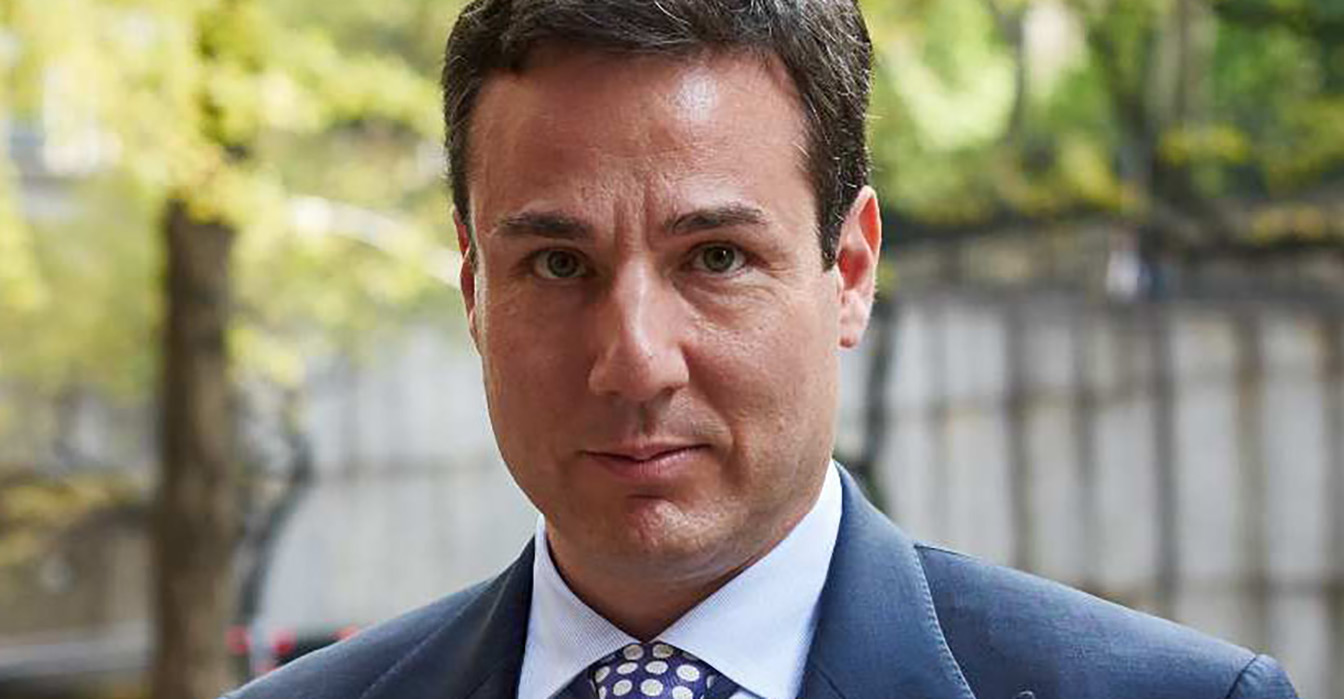 Baby lamb on the outside, galvanized steel within. Those are the gloves as well as the technique embraced – if you will – by the rare birds top lawyers consider their media advisors. You can count on one hand those who have earned the trust of elite lawyers and firms, and the person currently setting the pace is a scrappy and charming upstart, Jamie Diaferia. Whether pitching and working through a career-building story or facing down an Enron or Penn State crisis, Diaferia of Infinite Global has attracted a legion of fans spanning star reporters to the best CMOs in the legal field.
He's created that reputation over 20 years, pairing a legal education with an irresistible savvy. Long a gem known mostly the legal elite, he greatly expanded his platform a few years back, merging with the UK's Spada. These days, he's the go-to call for lawyers from Mountain View to Manhattan and on to the Magic Circle.
Lawdragon: Jamie, you are one of the most respected counselors in media, litigation and crisis communications strategies for top lawyers. What do you like most about that role? And what is most challenging about simultaneously having a dozen lawyers in crisis mode as clients?
Jamie Diaferia: With the exception of timesheets, I like everything about what I do. I'm at the perfect point in my career where I have more options in terms of how I can spend my time each day: media relations, client strategy, business operations, etc. Variety is important or you'll burn out, and fortunately I can find different challenges in tasks that are new to me.
The hard part is structuring my days in a way that is most useful to the company, and then developing systems to keep it all straight. I've had to learn how to juggle 20 to 30 different tasks a day – and then adjust when a client crisis blows up. I make a lot of lists and I don't sleep all that well.
LD: Let's talk a bit about your path to specializing in high-value lawyer communications. What did you study in undergrad, and why did you choose The University of Connecticut School of Law?
JD: I'd love to tell you I had a plan, but if I did it was pretty vague. In college, I studied the subjects I enjoyed the most, which all happened to involve writing and research. I didn't know it at the time but I gravitated toward developing core skills rather than studying more substantive subjects like science and math. In that sense, I prepared myself for what I do now. I ended up graduating with a double major in English and sociology with a concentration in legal studies. The flaw in my plan was that I took so many English classes I needed special permission from Bucknell to graduate, because I hadn't met their core curriculum requirements.
Recently, I found an old yearbook from sixth grade where I wrote that I planned to be a lawyer when I grew up, and for a while that was my goal. I always enjoyed the law, and I was a nerd who grew up reading news articles about great lawyers like Floyd Abrams. Now he's a client of ours. The logic of the law appealed to me, so I went straight from college into law school in Connecticut where I got in-state tuition. The mistake I made, which I've never made again, was to be arrogant. I did well in college and I was positive that would carry over into law school. During my first week of school I realized that everyone around me was just as intelligent as I was – and in many cases a lot smarter. The best students were legal savants in a way that I never would be. They were the kinds of students who are now my clients, the upper echelon of lawyers. So, in my first semester I decided I'd better figure out a Plan B that didn't involve finishing at the top of the class, and that plan was to marry my backgrounds in journalism and law.
LD: If I have this right, you began working in lawyer communications, of a sort, while in law school, as publisher of j.d. magazine. Can you tell us how you got involved with that publication and any lessons learned?
JD: I first started earning money as a journalist while I was in college, and even though it wouldn't have been lucrative in the real world, it paid a lot more than I earned working at a Chinese restaurant managed by a guy who had to return to prison at the end of his shift each day (true story). I continued to make side money as a writer during law school until 1997, my last year in law school, when another student and I created a national magazine for law students called "j.d., the law student's survival guide." The focus was on educating law students about the business of law: What does an entertainment lawyer actually do each day? How do you pay off your loans? Stuff like that. It was a weird time to be starting a publication because the Internet was just becoming a thing, but it wasn't so advanced that we could use it as a viable platform for our magazine. And eventually we ran out of money. What I learned, though, is that I loved being my own boss, and even though it didn't pan out, I should trust my instincts.
LD: The legal communication field has a rich history, led by a handful of notables. Have you benefited from mentoring from any of the folks who were early leaders in this area and if so what lessons did you learn?
JD: I've had so many mentors along the way, and I can see in my career the influence of each of them in distinct ways. Nick Gaffney read an article about me in the National Law Journal when I started my magazine, and he took an interest in my success. There was nothing in it for him – that's just how Nick is. He's one of the most curious and generous people you'll meet. In 1998 Nick also brought me into Richard Levick's startup PR firm, which produced some of the smartest people in the business. Among other things, Richard taught me how to bring in business. When I left to form Infinite PR in 2001, a gentleman named Allan Ripp, who ran his own legal PR firm, lent a hand, and one could argue I wouldn't be in business today if not for his early support. I wasn't a safe choice for any large law firm and Allan attended new business pitches with me and shared his wisdom, which gave me a fighting chance and legitimized me. And then there are friends I respect immensely like Despina Kartson, Sally Feldman, John Hellerman and Josh Peck – successful men and women in the industry who have helped me purely out of kindness. You'll often read that you can't be nice in business or you won't succeed, and it's 100% not true.
LD: You started your own firm, Infinite PR, in 2001. That was a bold move. What was the biggest risk you thought you were taking, and what actually proved most challenging?
JD: I never felt like I was taking a risk. I spent three years at Levick, and even though I had a lot of flexibility I was starting to chafe at some basic aspects of working for someone else. Being my own boss suits my personality, and in that sense starting another company was inevitable. A month before I quit, I was living in New York City when 9/11 happened and it really affected me. Although I was making a good living, I decided I'd rather have more control over my future, even if it meant living hand-to-mouth for a while. I knew that if it didn't work out, I'd still have a good story to tell in job interviews, so I didn't agonize about the decision as much as you'd expect. I probably should have been scared but I just put my head down and worked, slowly learning how to run a business every day. Also, my dad owned his own company, so I bounced a lot of ideas off him, which was more useful to me than getting an MBA.
The biggest challenge in the early days was getting those first few clients and making myself and the company a safe choice to prospects. Lawyers are notoriously conservative, and marketing directors needed to know they wouldn't lose their jobs for hiring us over a more established agency. McGlinchey Stafford, a fantastic firm that is still a client, took a chance on me in 2002, and I leveraged each new client win to earn additional business. Eventually Cooley hired us in 2006 and that made all the difference. Getting new clients was a lot less difficult after that. So, thank you, Cooley.
LD: How do you go about attracting clients when what you're selling oftentimes is crisis?
JD: Historically, law firm clients found us by word of mouth, which led to crisis referrals. Recently, with the addition of brilliant people like Andrew Longstreth we're doing more thought leadership around a range of topics, and that's bringing in leads. Our president, Zach Olsen, spent the past two years getting us on insurance panels too – no small feat – and that's paying off. There are advantages and disadvantages to crisis work. It's exciting and often high profile, but it's also a choppy business model, so having core retainer clients is important.
LD: Can you please explain what makes a great lawyer client and a terrible one – and name names if you can! We'd like lawyers to understand how best and worst to work effectively with a top communications team.
JD: Clients need to buy in to what we do. In the sales process, I don't want to make two sales: the concept of PR itself and then whether to hire us. The good clients make that decision on the front end and commit to a program. Michael Coston, head of marketing and BD at McKool Smith, is a great example – he told us his firm was ready to dive in, and they did, so that's been a fun ride. They value and appreciate what we do, they're some of the smartest and nicest people around, and we've developed a perfect partnership in my opinion. Paul Geller at Robbins Geller Rudman & Dowd is another. I've worked with Paul for 15 years and he's always inherently gotten what we do. In fact, he routinely tells me he's better at my job than I am. On the flip side, the less successful relationships involve a lack of planning at the top, poor responsiveness by the attorneys, and micromanaging that bogs down our work. We've gotten a lot better at turning down jobs we know will end badly. We're not doing anyone any favors if we try to force a relationship to work.
LD: Today is all about content. What are some of the leading-edge techniques you use to create awareness for your clients?
JD: Our approach to content is rooted in journalism: identifying and building on solid themes, great storylines and concepts that resonate with decision-makers. A lot of the hype around content involves the latest distribution tools that promise results with minimal investment of time. There are always going to be new channels and evolving technologies, but it's important to remember that it starts with quality writing. Each new generation of search-engine algorithm is better able to differentiate original, quality content from shoddy, click-baiting garbage. Google wants the same thing as its users – to get to the most accurate, thoughtful and relevant content in as few clicks as possible. For that, there's no substitute for good writing and subject matter expertise. We stay current on the latest tools, but we focus on quality writing first.
LD: What about the opposite side, with strategies or campaigns you feel are outdated? What's on your "don't" list?
JD: In the very early days we were basically a one-trick-pony. Regardless of the clients' needs, PR was our solution, and I knew that wasn't good enough. We spent a lot of time listening to our clients to better understand how we could help them, which is how we ended up with the industry's first content center staffed with top-notch journalists. It's also how we ended up entering the UK market. And more recently it's how we ended up with a branding and design team. Our approach to communications is to run integrated campaigns, so when a law firm describes its goals, we offer the right solution, not just PR. That's where the industry can do better by eliminating silos that get in the way of a coordinated marketing program.
LD: A few years back, you merged with the UK's Spada and now offer robust representation throughout the U.S. and in the UK. Was there a business mandate for that deal, and what have been the impacts on your business?
JD: It was on my mind to enter the UK eventually, because we had clients with a presence in both markets and they were increasingly asking us whether we could help them outside the States. The opportunity fell into my lap before I was totally ready for it, but sometimes you have to roll with things. The founder of Spada approached me and said that after 20 years in the UK, he was looking to establish a presence in the U.S. too. Zach and I took a trip to London and decided that if we liked the team and felt they had the same high standards we do, we'd keep talking. If not, we'd walk. On our first night in London, we attended a black tie event with three of my current UK directors, Tali Robinson, Scott Addison and Ryan McSharry. There was a lot of alcohol, so we really got to know them. It was obvious by the end of the night that they shared our values and culture, and a few months after that we agreed to merge.
The impact has been exactly what we hoped – with some additional benefits we didn't expect. We offer clients a seamless international experience now, which was the primary goal, but we also inherited an incredible design and branding team. There's more demand for those services in the UK, but I'm confident the U.S. market will evolve with time. The best part, though, has been the people. They're smart, eloquent, funny and so good at their jobs – both sides complement one another perfectly. Creating a culture that reflects a business' core values is not easy, but we've managed to do it here and I'm proud of that. I love that I'm surrounded by people I genuinely like and respect, and that I get to run the business with someone like Zach, who is as good as it gets.
LD: What is a typical day for you?
JD: It's evolving. Since the merger the business has doubled in size, so a lot more of my time is spent on operations. I'm still learning new things every day about running an international business, and having more employees and clients means we have to make more decisions. The rest of my time is spent on business development, crisis and data breach responses, and other client work. If I've done anything right it's that I've surrounded myself with the smartest, best team in the industry. It frees me up to focus on activities that add the most value to the business.
LD: What do you like to do outside of work?
JD: I'd love to give a more interesting answer – that I attend Furry conventions dressed as a llama or that I'm a nationally ranked unicycler – but I'm super boring. My daughter, Hayden, is my world. She's 11-years old and we share a love of music, so lately we've been listening to Broadway soundtracks and attending shows together. I enjoy live music at places like City Winery in New York – so many great bands pass through there. And it combines my other big interest: wine.