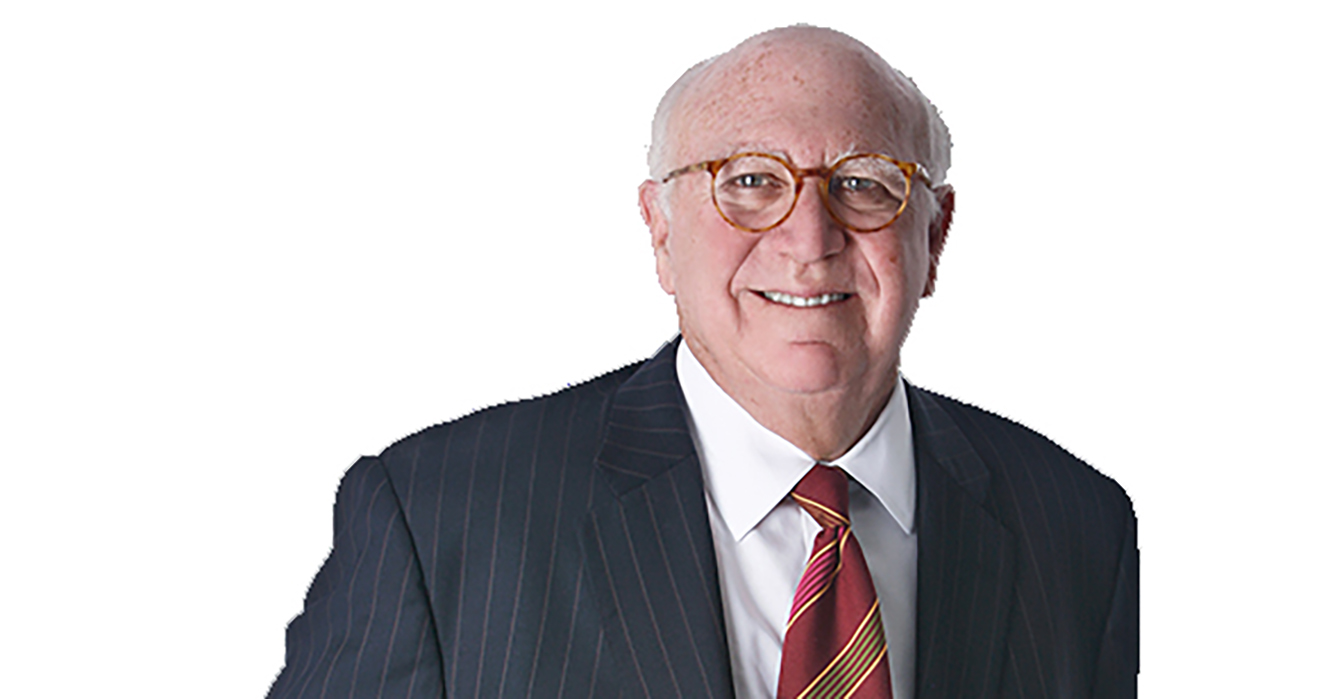 Peter Zinober is not only one of the nation's top employment lawyers, he's also a bit of a throwback to a different era – a Renaissance lawyer, if you will. Trained as a labor lawyer through what used to be a customary few years at the National Labor Relations Board, he moved home to Tampa with the Board, and then left to learn the broader employment law field, at which he's excelled.
And it's not just in the practice of law. The Greenberg Traurig partner shares a passion with his wife, who is executive director of a museum in Tampa which recreates America's Gilded Age. He also plays instruments from the Renaissance era, and has been performing on multiple brass instruments to large audiences since junior high school. Good training for a trial lawyer.
Zinober is also a dedicated University of Florida grad, having spent nine years in Gainesville and chairing and serving on the Board of Trustees of the University of Florida Law School.
Lawdragon: You attended undergrad, graduate school and law school at the University of Florida. You must have great memories of Gainesville.
Peter Zinober: In my last year of law school, I had an opportunity to teach humanities because I played in a baroque musical group for eight years. One of the people who attended periodically was the dean of what was called the University College, which was six mandatory courses for undergraduates. One of the mandatory courses was humanities, and two of the law students were given a chance to teach to make extra money, which I needed because I attended school throughout my career by working and with loans. So I got a job teaching humanities for a year while I was in my last year of law school. I taught four days a week in my section and it was sort of an aggregation of literature, art history, music history, philosophy, religion, and architecture.
LD: That's so cool. Were you teaching in Gainesville?
PZ: Yes, at the University of Florida. At the same time, I was playing in several different musical groups. Also in that last year, I had won a school-wide election to be the Chancellor of the Honor Court. I think my most rewarding professional accomplishment was probably being elected and working as chancellor of the Honor Court, which was a jury system for all students of the student body. We handled cheating, theft, bad checks, and we were also the appellate court for the student civil code at the University of Florida. It was a very, very responsible activity, and I truly loved what I did there.
LD: Did you have decision making authority as the chancellor?
PZ: Yes. I was the judge, the chief justice. We had a jury system comprised of students who were elected to serve as representatives to the honor court. They would decide guilt or innocence, and then I would impose the penalty, and I would preside over the trials.
LD: It's easy to see how you got the trial bug with hands-on experience in law school. After law school, where did you go to practice?
PZ: I went to Washington, D.C., and worked for the Office of the Solicitor at the U.S. Department of Labor for about two years. Then I worked for the General Counsel of the National Labor Relations Board for about a year. During that period, I received a master's degree in labor law from George Washington University.
LD: At what point did you decide to specialize in labor and employment law?
PZ: I actually knew in my second year of law school that that's what I wanted to do. I took all five courses in the labor and employment law area. To me, it was a combination of dealing with human problems that were real life, not just dealing with documents. Combined with that, there were more labor cases argued each term before the U.S. Supreme Court than any other civil area of the law and more than any other area except criminal. I knew that it was a combination of socially relevant work and intellectually challenging work.
LD: In D.C., what type of issues were making their way through the government that you had early involvement with?
PZ: The large majority of the cases in the appellate courts and the U.S.  Supreme Court had to do with the National Labor Relations Act and the National Labor Relations Board. I graduated in 1969. Title VII of the Civil Rights Act wasn't passed until 1964, and it wasn't until 1972 that private parties had a right to sue. Labor law was largely the National Labor Relations Act and the Fair Labor Standards Act, which was passed in 1938, and that was a wage and hour law.
Union activity was a major factor. I transferred in January 1971 to the National Labor Relations Board's Florida regional office in Tampa. I worked there for a year and a half, the purpose of which was to get the experience of going to trial on NLRB cases. I got a lot of experience doing that. Then in May 1973, I was recruited by Carlton Fields to join their labor practice. I stayed there for 15 years. I was on the board and the executive committee for 12 of the 15 years and chairman of labor and employment law between 1979 and 1988, when we left to form Zinober & McCrea.
LD: During that era what were some of the employment law matters you worked on?
PZ: A new emphasis on discrimination litigation evolved starting in 1972 and moving through to when I left. You had a significant increase in the number of private firms who were taking on employment discrimination cases, filing in federal court and litigating. A lot of lawyers who had originally gone into labor law really didn't want to get into jury trial work. I thought that this was a real opportunity for me to get in on the ground floor of learning how to be a jury trial lawyer in the employment law area.
LD: Do you remember your first trial once you got into court?
PZ: Well, I had a lot of NLRB trial experience though that was not jury trials. One of the memorable trials that I had was the second case I ever went to trial on at the NLRB. I was the prosecutor in the case against the International Brotherhood of Electrical Workers, and the lead lawyer on the other side was a lawyer who became a friend, Larry Cohen of Sherman, Dunn, Cohen, Leifer & Yellig. He represented the International Brotherhood of Electrical Workers and was probably one of the top five or six labor lawyers in the country.
It was my second trial, and he taught me a real lesson in that case, and beat the tar out of me, actually.
LD: What lessons did you learn from him?
PZ: Well, the lesson that I learned is that very often cases are won or lost before you ever get to trial because of investigation and preparation. That was probably a case that never should have gone to trial.
LD: At Carlton Fields as you moved to jury trials, how did that change your experience, and what kind of cases do you most recall from those years?
PZ: I represented what was, at the time, the CBS affiliate in Tampa during the time of Gloria Steinem and the Women's Liberation Movement. We had a group of women broadcasters at WTVT who were offended by the news director and the evening anchor. They filed discrimination charges against him, and took him to court in two trials. I defended the station in both cases. We won both cases, and I was very pleased because the lawyer on the other side was a very dedicated civil rights lawyer who later became the chairman of civil rights and pro bono work at Holland & Knight.
In one of the trials there was a very senior federal judge presiding, Ben Krentzman, who was listening to the testimony of the plaintiff , Sarah Golinveaux. She was asked by her lawyer to describe what it was like working in the newsroom under Hugh Smith, who was the news director and evening anchor. Of course, she described what a difficult guy he was and how much of a bully he was. The judge stopped her testimony and said, "This sounds a lot like the Mary Tyler Moore Show." Our trial was reported every day on the front page of the local section of the paper, but that comment was reported in the television section of Part D of the paper. That was really very funny. Those two cases were among the first jury trials that I had.
LD: Those cases really exemplify how employment law is often one of the first practices to grapple with societal change.
PZ: Exactly. You may remember the National Organization for Women was very active. They decided to encourage working women to take off for a day on what they called Alice Doesn't Work Day.
Sarah Golinveaux, the plaintiff, was not involved in any of the organizations. She just decided she would take a stand and get up in the news director's face but, unfortunately, Nelson Rockefeller was coming into town on that very day with his entourage, and so the television station called everybody back. They canceled everybody's days off. They canceled everybody's vacation. They even told one of the reporters he had to work and he would have to postpone his wedding. Sarah decided she would make a point, and they warned her, and they told her that if she took off, she was at risk of losing her job but she decided to challenge that. She spent the day on her houseboat, and the next day she was fired. We made newspapers all over the country and The New Yorker published an article about our case.
In a bench trial, the court decided that Golinxeaux consciously decided to put her principles before her job and that was fine, but found that the station did not discriminate against her, so that was that.
LD: What other changes have you seen in law practice after you left Carlton Fields, formed your own firm for 19 years and now are at Greenberg Traurig?
PZ: I am one of a disappearing breed of lawyer in the sense that I came up at a time when what's called traditional labor law, meaning NLRA, wage and hour, collective bargaining, arbitration, constituted the large majority of practice of a labor lawyer. Now, probably fewer than five percent of all lawyers who consider themselves employment lawyers do any traditional labor law. I'm one of a very small group of lawyers who do everything, a generalist.
Right now virtually everybody does employment law. A certain number of them are willing to do jury trials, although that's still a minority. Jury trial work is very unique because in addition to the background, you also have to have the willingness to go on the firing line and to submit yourself to the scrutiny of 12 jurors, often in representing an unpopular client.
LD: How did you get comfortable going before a jury?
PZ: For some of us, we got to that point in unusual ways. I had been a performing musician since the sixth grade. During college, I was the primary soloist for the University of Florida Symphonic Band for three years on tour, and I had to stand up in front of audiences of anywhere from 500 to 3,000 and perform. When you have to do that night after night, you learn to get used to the pressure of performing in front of an audience.
LD: What is your instrument?
PZ: I play a lot of them. In the University of Florida Symphonic Band, I was the principal euphonium player. I also play trumpet, French horn, and a whole group of Renaissance instruments, including recorders. If you're a performer, if you're an actor or an actress or a debate specialist, you develop those personality qualities that provide a background for you to do jury trial work.
LD: What other professional accomplishments do you take the most pride in?
PZ: I've argued probably 25 or 30 cases before the 11th Circuit and the 5th U.S. Circuit Court of Appeals and briefed another 40 or so. I've had nine cases in the United States Supreme Court. I've never had an argument, but I've had nine cases go up there. There are a lot of decisions that are published that have my name on them in various courts around the country and that's been a really gratifying thing because what it means is that I've been able to become part of the evolution and development of labor and employment law. I've received the same satisfaction from serving as an editor of "The Developing Labor Law," published by BNA/Bloomberg, for more than 30 years.
I was chairman of the Board of Governors of the Florida Orchestra and General Counsel for 12 years. I was chairman of the Board of Trustees at the University of Florida College of Law, and I've been on the Board of Trustees for about 15 years.
Beyond the law, I have four children and 10 grandchildren, and I try to spend as much time as I can with them. My wife and I, as a matter of fact, last night took our 12-year-old grandson, Peter, to Brooks Brothers to buy his first tailor-made sport jacket. My wife Cynthia, is the executive director of the Henry B. Plant Museum here in Tampa and we are kindred spirits in the world of culture and the arts.