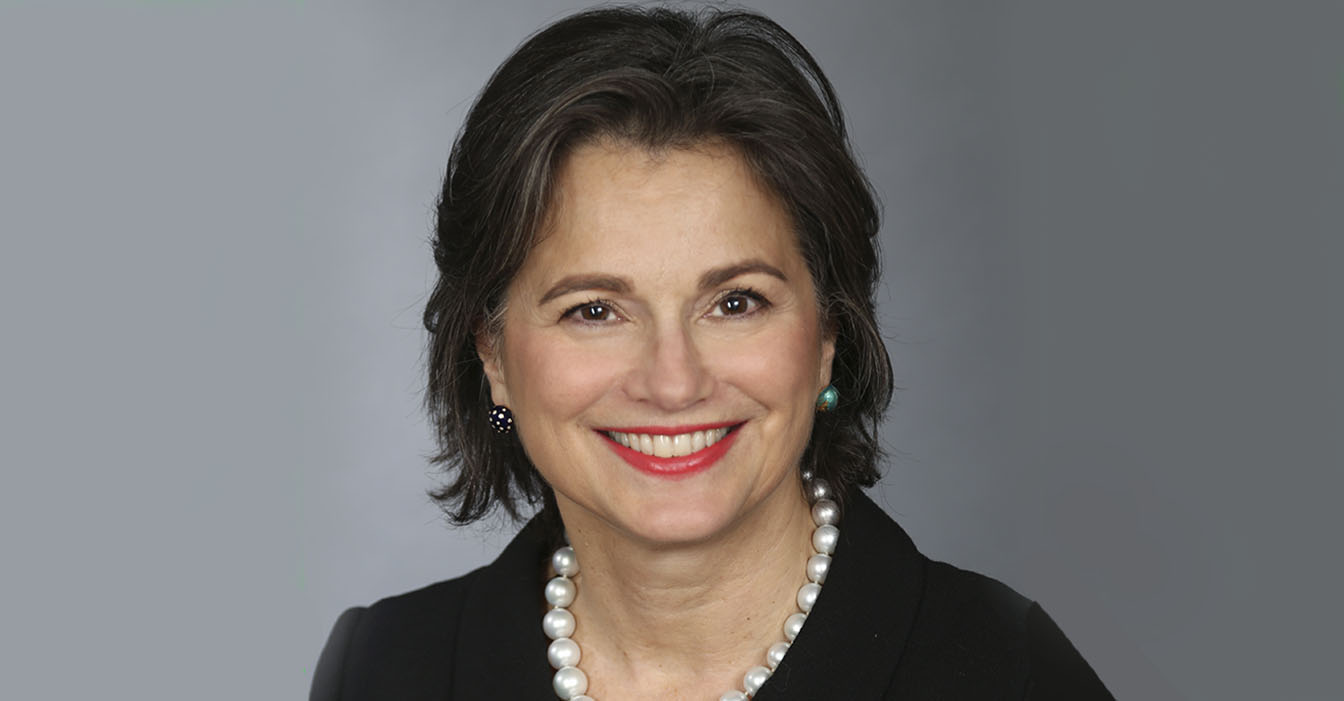 The legal industry may be awash in legal recruiters, but only a tiny fraction enjoys the impressive reputation that Eilene Bloom has developed over the past 15 years in the business. The founder of New York-based Eilene Bloom Group first came into contact with the trade on "the buy side" when she helped build an in-house legal team at Reliance Group Holdings, where she became the first woman vice president in the company's history. Since building her own business, Bloom has thrived at helping both candidates and law firms become better at the recruiting process.
Lawdragon: Can you share a few thoughts about the recruiting profession and what it takes to be successful in it?
Eilene Bloom:  There is no better foundation for being an effective recruiter than starting out as the client of recruiters. In my prior life, as head of administration for a public company, we brought on all types of talent from support staff up to the C-suite executives. We built our own in-house law firm for the company. I worked with numerous recruiting companies, some great and some not so great. I first learned what not to do and from there, what to do. It's hard to put into words what makes me successful – partners tell me my emotional intelligence is off the charts. I think I have good instincts, and I am business savvy – those are hard skills to teach. We understand the task at hand and we don't complicate it. We know who we are – we are in the recruiting business, specializing in the legal market. In many ways, we are matchmakers at the intersection where emotions meet business.
We are good listeners and we respond to others' priorities. We are in the part of the business where the matchmaking process is long, the decision-making careful, and the risks are weighed even more closely than are the opportunities. There was a time when that wasn't the case. Back in the late 1980s, when a partner left his or her firm, the decision was emotional and prolonged. Of course, over the years, leaving and hiring became far less fraught – too easy, in fact. We are back to seeing a lot more thinking on all sides.
We are process-oriented and patient. As a dealmaker and a business person, I would like the cycle to be faster and more predictable. That's not going to happen. We are dealing with people's careers.  A lot of the lawyers we advise would prefer for things to work out at their current firms; they take a long time to cut the cord.  A few "serial laterals" move every three years.  That's the exception.  Most people who are dissatisfied wait quite a while, some too long – hoping that the firm or their fit with it will improve. We understand that.
LD: How has the profession changed since the beginning of your career?
EB: When I started in this business, the data were a few heavy volumes of Martindale-Hubbell, a phone, a Rolodex and a typewritten profile of the lawyer. Law firm websites and the Internet have changed everything. The more we dig, the more good information we find about lawyers and firms.  We know a lot about law firms and individual lawyers.  I recognize people on the street that I know only from having studied their firm's website. The hallways of law firms are hushed these days because most all communications have shifted to email. But the telephone is a constant. Our office is noisy. We are on the phone all day long. You have to dial the phone a lot to be successful in this business.
LD: Can you discuss what you did before recruiting and how your time at Reliance Group Holdings influenced you?
EB: Recruiting is a second career for me. I started my career working for the legendary corporate dealmaker Saul Steinberg. I was at his side throughout the wild 1980s and '90s. He was the audacious financier who took over Reliance Group and tried to take over Chemical Bank and the Disney Company. I headed administration for the corporation and was the first woman vice president in the company's history.
As I said earlier, we built an in-house law department and assembled a team of dozens of lawyers who handled everything from A to Z.  We found many of those lawyers with the help of outside recruiting firms. That was my introduction to the recruiting industry. I liked recruiters who were creative, responsive and thought out of the box. Take those attributes to the extreme, however, and other words like incredible, implausible and pushy come to mind. My experience as a recruiter's client has stayed with me.
I've been a recruiter for 15 years during a time of great change in the legal industry. Having worked at the leading recruiting agencies, I saw close up how recruiters approach their work, both the good and the less good – and apply those lessons learned.  I've recruited practice groups, arranged firm mergers and placed hundreds of individual partners.
LD: What was your goal when you started out on your own?
EB: When I decided to start my own business, I was determined that we be recognized as different. To me that means having important knowledge about firm and practice group strategies, operations and culture; acting with emotional intelligence and integrity; adding value as coaches and advisors to individual lawyers and law firms, and understanding law firm finance.  "Good enough" is not the standard I'm aiming for.
My goal is to surround myself with eclectic, likable, smart, ethical recruiters who help each other out. I've put in financial incentives and set a tone to ensure that collaboration happens. That's not typical in this business. Yet blending the resources and perspectives of multiple people can get a better result for a firm or a candidate than will the work of a lone ranger. We compete and we help each other out. A lot of "deals" start and only a few close. You've got to work in a supportive environment because it can be a frustrating business. It helps to have nice colleagues.
We have all the technology we need, are very smart about research, spend time coaching lawyers, and advise firms on how to be a more attractive destination for the people they want.  And we know lawyers – lots of lawyers – and meet more every day. This business can turn anyone into an extrovert.
LD: How have you worked with firms for them to become better at recruiting?
EB: We meet with law firms every week. For the most part, the firms describe themselves in similar ways and are looking for similar candidates. We push for a deeper level of information so that we can tell a good story. We approach these meetings as if we are the agent for that firm; we are, essentially, agents. We ask probing questions and help firms articulate a vision of the opportunity for a candidate. I'm still surprised by the inability of many firms to differentiate themselves and give a candidate a reason for choosing them.  While we place people in all kinds of firms, we work closely with a group of firms. That deepens our knowledge and makes us more effective agents for them.
The first thing a firm should do is address what a candidate may perceive as risky. A good client delivers a clear, concise message to the candidate throughout the interview process and has done its homework. One partner said he chose a firm because at the initial meeting, the firm showed him a written plan about how his practice would fit in. Another partner liked the fact that everyone she met at a firm was consistent in describing the firm's goals and direction. Just today, a partner left an initial meeting reassured and impressed because the people he met with had read up on his cases on Pacer in advance.
Time is your enemy in recruiting. A firm needs a streamlined, methodical process that builds momentum and the relationship so that the lawyers can visualize working together as colleagues.
LD: What about the other side – helping partners be better candidates?
EB: We coach candidates, even those partners who control a significant amount of business. Candidates are completely prepared for their meetings and deliver a clear and concise message about their priorities, practice, and the value they could bring. We try to manage expectations for the candidate and the law firm, and we are good at discussing comp. In the initial meeting, the first question I ask a candidate is: "Why are you here? What are you hoping to change?" I take notes and remind the candidate of these stated criteria as we go forward.
I want to like coming to work every day, have enough deal flow so that we conclude a good number and get paid, and earn "good word on the street" about us. That means being authentic and respectful and generous with our knowledge. People's careers deserve our utmost care. They have different priorities and thrive in different situations. One size does not fit all.