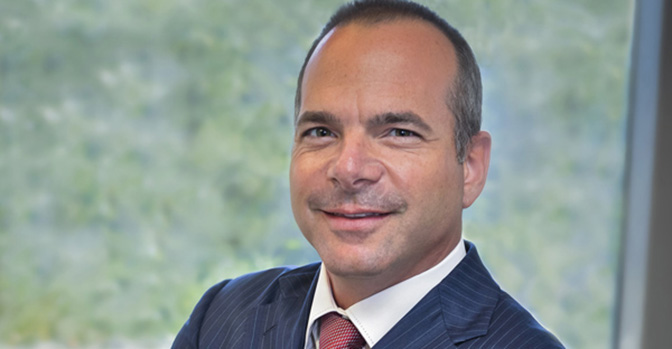 December's end brings celebration, reflection and for some fortunate souls, immense gratitude.
For one Texas lawyer, it brought all three.
Reid, Collins & Tsai founder Bill Reid is known for his gargantuan civil court victories. But on December 11 he returned to San Antonio to defend his first-ever criminal case before a jury against his old employer. San Antonio is home to the headquarters of the U.S. Attorney's Office for the Western District of Texas, where Reid worked for three years in the 1990s.
His client was Olga Hernandez, a 66-year-old former school district employee who had rather inexplicably been targeted by the FBI in an insurance fraud investigation dubbed Operation Wicked Trust. After working for the San Antonio Independent School District as a secretary for 30 years, Hernandez was elected a trustee in 2006. She held that position for 11 years until she resigned in February when she was indicted, arrested and publicly led away in handcuffs.
Operation Wicked Trust was a public corruption investigation that reached back nearly a decade, starting with a man named Joshua Cerna, who would come to be dubbed "Judas" by Reid. Over the years, Wicked Trust zeroed in on a San Antonio insurance brokerage firm, Mullen Pension & Benefits Group, which employed Cerna. Also targeted was a school district consultant, William Haff, who conspired to rig insurance bids for school districts, including San Antonio's. He became "Half-Truth" in Reid's account.
The San Antonio district became Mullen's largest client, accounting for 80 percent of the brokerage's commissions.  According to FBI agent Darren Holmes, the brokerage firm cultivated Hernandez to keep it that way. The FBI and prosecutors claimed Hernandez received "lavish" gifts for her complicity in supporting contracts that brought Mullen commissions. Among her most significant lucre, according to the government:  A comped trip to Shreveport, and another to Reno, for Hernandez and her husband, as well as a $500 James Avery card less than a week after she and her husband were the only witnesses to an emotional ceremony in which Cerna and his wife renewed their wedding vows. She later declined a $1,000 Saks gift card. And in a side order of shenanigans worthy of Harry Lime, Cerna convinced Hernandez's husband to attend a Christian retreat at which he washed Mr. Hernandez's feet – hence Reid's moniker of Judas – to describe what a traitor he was to his supposed friends for having worn a wire for almost a year and inviting his client to the fake wedding vows for the purpose of setting her up.
While "lavish" is truly in the eye of the beholder, Reid brought a different perspective to the case when he was asked by an old friend, Alan Brown, to defend Hernandez pro bono.
"My hero Gerry Spence has often said it is easy to spot injustice but difficult to define or quantify 'Justice.' This verdict comes as close as you can get to the true definition of justice. What made it possible was seeing the injustice to begin with and stepping up to fight it."
What Reid brought to the fight was 25 years of experience, first as a Fifth Circuit judicial clerk in South Texas, three years as an Assistant U.S. Attorney, and over two decades as a civil trial lawyer. He founded his own firm in 2009 and manages a docket in excess of $1B.
He works closely with one of the nation's most esteemed jury consultants, Don Nichols, who has assisted on every jury trial Reid has handled since leaving the U.S. attorney's Office in 2000. And while Nichols could only attend the first day of trial, he spent the weekend before a holiday cruise to Antarctica in San Antonio helping the Reid Collins team hone its trial themes, prep witnesses, reviewing the opening statement, and figuring out which of the jurors would be perfect. Reid was also assisted by Reid Collins junior partner Brandon Lewis, who pre-tried the case, made the opening statement, and handled several trial witnesses. A hallmark of Reid's approach to trying cases is throwing younger lawyers into the open waters of trial and this was no exception.
And, in true 'Christmas Story' fashion – the one involving Red Ryder, not frankincense and myrrh – the trial also included a cautionary tale: "You'll shoot your eye out!"
The courtroom battle took a few days longer than it took "Home Alone's" Kevin McCallister to dispense with Mr. Lime, but its consequences were far more dire. The U.S. Attorney also seemed to have an ally in the judge, who paid no attention to the fact that for the first week of trial, the U.S. Attorney misrepresented the applicable gift disclosure policy for the school district, according to Reid.  And later, during deliberations, when the jury sent a note inquiring about an entrapment defense, the trial judge angrily responded referring to Reid's closing argument reference to a "trap" set by the FBI in orchestrating the wedding vows and the gift card as having "sleazed in" the defense of entrapment. Reid was surprised by the commentary because he was not arguing entrapment, "my point was that despite the FBI's multi-year effort to trap my client, they only succeeded in giving her a card that was easily explained by the wedding vows, which proved her innocence – not the defense of entrapment."  To Reid, such openly hostile commentary by the trial judge was surprising given that most trial judges do not make any on-the-record comments that would indicate their leanings to one side or the other – much less openly hostile ones.
After six days of trial, Reid began his closing argument with two words: "Confirmation bias." He explained:  "That's what happens when people hear what they want to hear, see what they want to see."  He continued: "You know who else set out to confirm something that they thought they believed? Christopher Columbus: Him and the European Explorers, they headed west 500 years ago. They expected to find India. They found land, and they found people, and they called those people Indians. But they are not Indians. They are Native Americans. Native Americans are not Indians, and they are about as Indian as Olga Hernandez is guilty. She is not guilty, ladies and gentlemen. Not guilty. There is no proof that she rigged a single thing."
He also impressed upon the jury the consequences of their verdict for his client. "You know, this system of government of ours that I've been talking about isn't just a concept in the wind. It's a core concept of our democracy. But one thing is absolutely true. At the end of the day today, most likely today, or tomorrow if you deliberate beyond, you'll go home, government will go home, I'll go home, the judge will go home, the lights will go off and this courthouse will be closed, but from this day forward, for every day for the rest of her life, this day will stand out in Olga Hernandez's life."
The jury took just five hours to find Hernandez not guilty. "We won!" Reid wrote.  Justice was especially sweet because Reid's experience as a prosecutor had alerted him to the possibility that Hernandez could be immediately taken into custody if convicted. The probation officer's presence in the courtroom to hear the jury's verdict heightened Reid's fears of this possibility. . "I don't think I could have taken that," Reid said.
The morning after, Reid talked about "the most emotional day he's had as a lawyer." His daughter piped up in the background as he discussed the use he made of the typical defense story of the cat and mouse in a box, and how the scenario changes if the box has a hole. That's exactly what he provided to Hernandez, who strongly believed the FBI's conspirators were her friends.
That day, Hernandez texted him "What a glorious day! The sun is shining and the black cloud is gone! God is great … and so are you! Friends for life."
After her acquittal, Hernandez told her grandchildren of her ordeal. She had kept them unaware of her troubles.
For Reid, his George Bailey moment led him to reflect on his quarter-century of lawyering. He watched the probation officer hover near Hernandez while awaiting the reading of the jury's verdict, a verdict that caused the judge to say, gruffly, "Ms. Hernandez, you are a free woman," before storming from the bench. "Had it gone the other way, it would have been brutal," Reid said. He turned 50 in July, and like most of humanity, reflected on what has been and what is yet to be. He knows he wants to spend more time helping people.
"I made a difference in someone's life," said Reid.
And maybe that's the greatest gift of all.