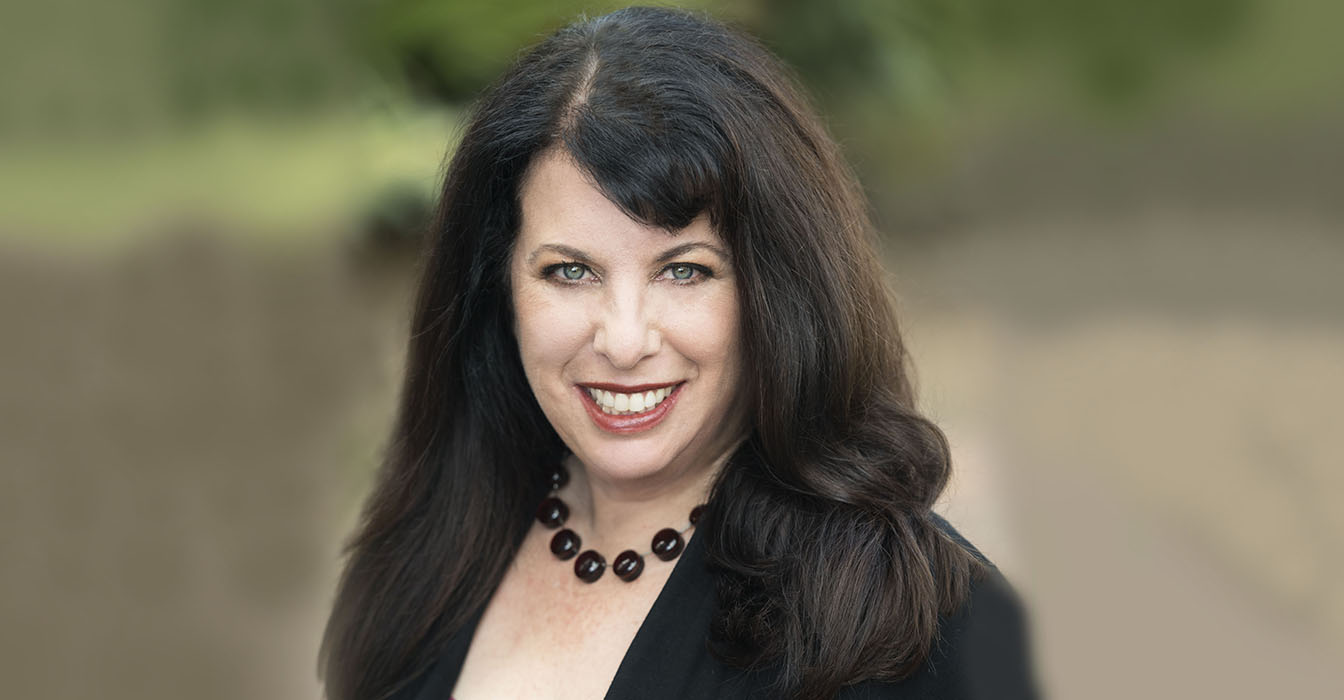 Manatt has added high-profile Silicon Valley venture capitalist and entrepreneur Lisa Suennen as head of the firm's venture capital fund and as group leader of its digital and technology business group. Suennen is fabled for her deep reach into health care and tech and brings a track record investing in transformative health care companies that have created billions in market value and improved the lives of millions of people.
Donna Wilson, Manatt's incoming CEO and managing partner, says Suennen exemplifies the type of change agent Manatt seeks to provide its clients. "Lisa's expertise and knowledge cut across Manatt's industry-focused platform. Her deep understanding of technology and of what it takes for transformative strategic investments to work will supercharge Manatt's ongoing expansion of our interdisciplinary professional services model, where lawyers, strategists, technologists and industry experts work together to help our clients succeed.
"In leading Manatt Digital and Technology, Lisa will provide strategic, business and practical advice to our clients on how to develop and implement technological change, whether organically or through acquisition. In so doing, she will draw on Manatt's deep reservoirs of industry knowledge and technical depth, including in mergers and acquisitions, tax, employment, intellectual property and privacy and cybersecurity across numerous industries affected by technology," Wilson said.
"Lisa Suennen is the closest thing in our healthcare world to a rockstar," says Bill Bernstein, who chairs Manatt Health, which he founded with several longtime partners. "She is going to fit right in and be a major asset to our clients, most of whom are looking for innovative thinking on how to navigate the transition from a bricks-and-mortar, paper-based healthcare system to a digitally powered, mobile, consumer-facing one."
Suennen brings a vast network of contacts and depth of knowledge to Manatt, with particular expertise in healthcare and technology. Suennen was previously the Managing Partner of Venture Valkyrie, Senior Managing Director of GE Ventures' Healthcare Venture Fund and a partner at venture fund Psilos Group. She amassed an enviable record for investing in startups that yielded financial and industry-transformative success.
Suennen says she is excited to join Manatt's integrated, multidisciplinary business where, "We are open for creativity, not just for business. At Manatt, we have creative partnerships and are seeing new ways of working where we can be problem solvers and partners with our clients to help support digital transformation, innovation and growth."
Manatt is one of the legal industry's most innovative partnerships, having transformed over the past 20 years from a traditional legal services firm to an integrated, multidisciplinary, industry sector-facing business that combines the expertise of lawyers and other professionals with consulting and strategic planning expertise.
It's no accident that the Big Four accounting firms are moving into the legal space after diving deeply into strategic consulting, says Wilson. "We're very lucky to have a forward-thinking partnership that's 150 percent behind this. Bill Quicksilver started this transformation into a broad scale professional services firm before this was on most people's radar."
Manatt Health has become an industry leader in the health services field. Its 70 consultants and 60 lawyers represent clients in transactional, litigation, and regulatory matters and provide strategic planning for clients that are changing their models of care and approaches to the rapidly shifting sands in healthcare, says Bernstein. "People in Manatt Health are here to be mission based and improve the healthcare system. Lisa shares that goal," Bernstein says.
Manatt's leadership in the healthcare law and consulting fields has accelerated over the past several years as it has attracted industry leaders, including Thomas Enders, former senior partner and managing director with Computer Sciences Corp's global health solutions practice; Cindy Mann, former deputy administrator and director of the Center for Medicaid and CHIP Services at the Centers for Medicare & Medicaid Services; Dr. Ben Chu, former group president of Kaiser Permanente's Southern California and Georgia regions; and Keith Anderson, Linda Moroney and Fatema Zanzi from Drinker Biddle.
Suennen provides additional amplitude to the practice. "Who better than a VC, healthcare expert, digital expert and entrepreneur to join others in that effort?" asks Quicksilver, the firm's longtime CEO and managing partner.
From her earliest days in healthcare, when industry leaders were beginning to think about how technology could improve quality, cost and stakeholder experience, Suennen has paved the way by connecting innovators with funding, guidance and other support that helped them transform lives. She and Bernstein met in the early '90s, when he was a young healthcare lawyer and she was in her early days as a senior executive at then start-up company American Biodyne. Bernstein describes her as someone who gets things done. "She's got a way of getting to the core of a problem and not only defining it, but knowing how to get from point A to point B."
Bernstein is far from alone in appreciating Suennen's vision and talents. Molly Coye, Executive in Residence at AVIA and former Chief Innovation Officer at UCLA Health, says, "Lisa is an unparalleled leader in venture capital and innovation in healthcare, with deep expertise in high-growth digital technologies and services, and a unique understanding of the critical role that technology plays in the transformation of healthcare and other industries. Her broad experience as both entrepreneur and investor and her broad network across the private and public sectors positions her brilliantly for this new challenge."
"Lisa keeps pushing our industry forward by challenging our pace of change and advancing innovation. She has a keen eye for winners and a no-nonsense approach," says Amy Perry, CEO, Hospital Division and Senior Vice President, Integrated Care Delivery, Atlantic Health System.
Suennen's impact is expected to reach beyond healthcare and technology to support Manatt's reimagining of what a law firm is – and what it can be. "This affords me the opportunity to expand beyond my network in healthcare and venture capital to come full circle more broadly with technology, and to build a venture and consulting practice in tech at the intersection of healthcare, financial services, media and more – all of which are sweet spots on Manatt's platform," says Suennen.
Bernstein agrees on the cross-over impact. "We don't just see Lisa working in venture capital or healthcare. We see a key value in leveraging her knowledge of how technology is changing society to clients across all of our core industry sectors," he says. As Manatt accelerates its transformation from a more traditional law firm into a fully integrated, professional-services firm, the secret sauce will be the people who change the value equation for clients. And, according to those who've worked with Suennen in the past, she's as good as it gets on helping companies embark on paths to strategic evolution.
"Lisa is at the top of the list of astute, incisive and forward-thinking leaders in the healthcare technology ecosystem. She has a meticulously built network and deep knowledge of the market. Kudos to Manatt for having the foresight to add Lisa to its team," said Lee Shapiro, Managing Partner of 7Wire Ventures.
Kevin H. Johnson, CEO of online learning platform Udemy Inc. and former CEO of eBates, has known Suennen since her early days pioneering open systems and tech transformation. "She is such a creative business force and always ahead of the curve, thinking about how industries evolve and change. People value her for her strategic contributions to large and small companies alike, and the way she is not daunted by how things have always been done."
At Manatt, she joins others who have left behind business as usual. In addition to its transformation into a professional services firm, Manatt has embraced inclusiveness and diversity in every sense – from people to thought leadership to type of professional. That belief system received a punctuation mark with the election of Wilson as the next CEO and managing partner. A lateral to the firm just over five years ago, she chairs the firm's privacy/cyber security business unit – which, like other business units across the firm, includes both legal and business advisors as well as technologists.
Wilson and Suennen have much to discuss. Both bring extraordinary energy and a willingness to explore new approaches to old problems, and are diversity and inclusion advocates. On her long list of accomplishments, Suennen also created CSweetener, a technology-platform that helps women leaders advance in their healthcare and tech careers through mentorship.
"Manatt is a big tent and this move exemplifies that," says Wilson. "It's in the firm's DNA that we don't try to fit people into boxes. We also have long recognized the convergence of tech with a variety of the industries in which we specialize across our platform. And our platform industry sectors are all facing disruption. So, what we want to continue to do is represent both the disruptors and the disrupted. Lisa ups our hand in that game."
Suennen will also head the Manatt Venture Fund, which was created in 2000 and has invested in more than 100 companies and funds covering a range of industries. Quicksilver says the Manatt Venture Fund has allowed the firm to diversify its income streams and to partner with potential clients. "We invest, we try to diversify and we have been fortunate enough to invest in a unicorn," he says. With Suennen, the firm believes there will be more of those fabled creatures on the horizon.
"Lisa brings to Manatt an expertise, skillset and network of relationships that's hard to beat. She integrates with our business model and will enable us to accelerate the growth of our client base in healthcare and technology, including Healthtech and Enterprise Technology, and help us not only with making investments but also with generating consulting and legal work," says Quicksilver.
"I love building and Manatt offers me the chance to do that from an existing, proven platform with, most importantly, a diverse group of people I like, trust and am excited to be with every day.  I'm excited to dig in with this team!" says Suennen.