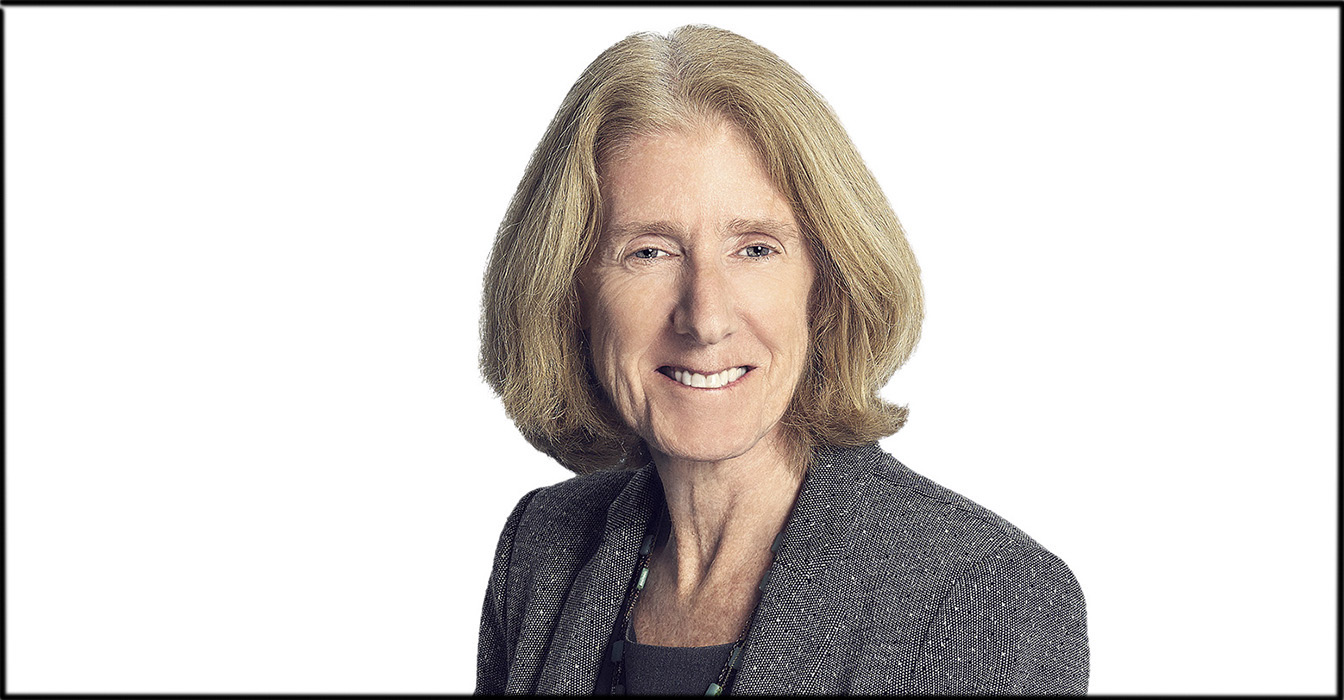 Here's the thing about legendary lawyers: As the years go by and the list of accomplishments grows unwieldy, they just add more.
Take Valerie Ford Jacob as a prime example.
She went from covering night court to become one of New York's premier capital markets dealmakers, taking Snapple from infancy to IPO. She became the chair of Fried Frank in 2003 – the first woman to head a major law firm – and steadily steered the firm through global waters until 2014.
For most lawyers, that's full stop, great job, see you in the bleachers at the Yankees.
They don't know Jacob. Her next act of leadership was to leave the firm she loved, Fried Frank, where she had worked for 28 years, to give her successors a chance to lead.
Lucky, lucky Freshfields, who brought Jacob and two other partners on board to bring the dealmaking prowess to their U.S presence to which they've been long accustomed in London. To the surprise of exactly no one who knows Jacob, she's continued her remarkable dealmaking and leadership at Freshfields as co-head of the award-winning global financial institutions and global capital markets practices.
Lawdragon: It's amazing to meet you. We read all the time about the dearth of women in power in the law, and yet here you are – and you've done it all. Can we start by talking about how you decided to join Freshfields?
Valerie Ford Jacob: I loved Fried Frank. I have lots of friends there, I became a lawyer there, and I was chairperson. But we had to have succession, the next generation had to come in, and I always knew that the new leader would need space and that there would be a point where I should go do something else.
In figuring out what I wanted to do, I talked to a friend at Freshfields, who said, "This is a totally different type of platform. Why don't you come to Freshfields? We're trying to build a corporate practice."
I said yes. It's been a great experience. A lot of the clients I've worked for over the years, I continue to work for or with. And I have been introduced to new clients here. Many of the transactions are much more global, which adds complexity. And complexity adds a challenge, a learning experience. The lawyers at Freshfields are all unbelievably smart. And the culture is really team-oriented. So when you work on something with someone, it's all day long and constant.
LD: Where did you learn the leadership you showed by leaving Fried Frank to make room for the next generation?
VFJ: I don't know; it just seemed natural. I had talked about it with my mentors who were the prior chairpersons. I read an article around that time about Bob Dell at Latham & Watkins, who retired at the end of 2014. And in that article, the reporter asked, "Are you going to stay at the firm and do something else?" And he said, "No, you have to let the new leaders lead." That resonated with me. It just seemed the right thing. It was a hard decision, obviously.
LD: Can we go back to the beginning? What inspired you to start out as a journalism major?
VFJ: I always wanted to be a lawyer, but I thought that learning how to write would be an important characteristic of being a lawyer.
LD: Did you think that you might spend time as a reporter?
VFJ: Not really. In college, we used to be sent to night court and the police station to write stories, and I decided going to night court for a job was not what I was looking for. You make these decisions early in your career based on something that's irrational, and I decided, "No, that may not be good for me," but I learned the elements of how to convey thoughts to people.
LD: What's your earliest memory of your notion of becoming a lawyer?
VFJ: I don't know when it started, but I always remember saying to my mother, "I want to be a lawyer." And she would say, "That's great." She was obviously very supportive.
LD: Did you have lawyers at all in your family?
VFJ: No. My father was in the securities industry. And my mother was your traditional mom, she was a Girl Scout leader.
LD: You went straight from undergrad at Boston University to Cornell Law School. Did you think about staying in Boston?
VFJ: No, I had spent four years there. I actually had a year at Tulane, in New Orleans. It was great for a year, but I was totally in love with Ithaca, where Cornell Law School is located, and with Cornell. I'm on their advisory board now.
It has provided such a great profession for me over the years, so that was a magical time for me. During law school I worked at the Securities and Exchange Commission. The first year, I worked in international securities, and then the second year, I worked in the general counsel group, where Harvey Pitt was. He was the general counsel at that time.
LD: Did he become a mentor, or somebody you aspired to emulate?
VFJ: He was a very impressive lawyer. Ironically, I then became an associate at Fried Frank. And after I accepted my offer, he then joined Fried Frank. So, we ended up at the same place together, although totally unplanned.
LD: Was it your time at the SEC that inspired you to become a corporate lawyer?
VFJ: I really liked the securities law aspect of everything, but I wasn't certain what I wanted to do. When I went to Fried Frank, though, they had a rotation system, and I really liked the corporate work.
You would be in a pool for a certain number of months, and you would rotate doing different matters in different groups. You could get an assignment one day that would be tax, another day was real estate. I got some litigation, but since you could express your preference, I got mostly corporate and real estate. I love real estate, too.
LD: With the SEC, was it the regulatory aspect you found interesting?
VFJ: It wasn't the driver. As I became a capital markets lawyer over the years, what really influenced me was getting to know the company. Getting to know the management of the company. Being part of their story, and communicating it in the initial public offerings. I liked the corporate part of serving the clients, becoming part of their group, part of their business. I've been lucky over the years to have clients for a long period of time that will call for help on a wide variety of topics.
LD: Would you tell us about one of the first deals that you worked on where you felt some ownership?
VFJ: There were a couple, but I think the one that's the most memorable was the IPO for Snapple. Snapple was owned by three gentlemen who lived in Brooklyn.
Now, we're talking about the real early days of Snapple, and Merrill Lynch was the underwriter for whom I worked. And it was really about getting to know those three gentlemen, getting to know how they were building their business, getting them set up for being a public company, and I got along quite well with them. They had their own counsel, but they were kind enough to include me in all their thought-process meetings.
I've also represented Royal Caribbean for many years, and Penske Automotive, Roger Penske's company. All in the context that I started years ago and got to know them, and have continued working with them.
LD: It's really underrated, the role that great corporate lawyers can play in a business, not ultimately succeeding or failing, but making it through so many steps that are very difficult. And entrepreneurs don't really know how to do those things.
VFJ: Right. And they rely on you. You become their trusted adviser. To me that's the most rewarding part of a career in the law, is becoming someone's trusted adviser. And it doesn't mean that you say yes to everything. Sometimes you have to say, "No, that doesn't make sense," or "No, you can't do that." Sometimes, they're not too happy, but they actually want you to give that guidance.
LD: Do you ever sit now and look at what Snapple's become?
VFJ: Snapple has sold itself like five or six times since then, so it's completely different. I'm still drinking Snapple, though.
LD: What's your favorite kind?
VFJ: The iced tea.
LD: Was that what Snapple celebrated with after the IPO?
VFJ: I think we had something a little stronger. It was a lot of fun.
LD: How did you get involved with Royal Caribbean?
VFJ: Merrill Lynch hired me to act as their counsel in financing for Royal Caribbean. First, we did a debt offering, then we did their IPO. And at one point Lehman Brothers were kind of switching off. Years later, Royal Caribbean asked me to be their counsel, so I started representing them. I continue to do work for them on a variety of issues.
Royal Caribbean has grown dramatically, but the CEO, Richard Fain, is an unbelievable person. He's a visionary person and has grown the company. I knew the current general counsel when he was a young lawyer in the legal department and we've worked together for many years; he's an outstanding lawyer, and a joy as a person.
LD: Do you ever go on their cruises?
VFJ: I have, including on some of the maiden voyages after new ships are launched. The CEO sees what the next stage of ships should be. They've gone from smaller vessels to these huge things. And he makes it an experience that you can't get anywhere else.
LD:  How is it different to start out working on a deal on behalf of a financial institution like Merrill Lynch from initially representing the company?
VFJ: I like both. They each have a role to play. The bankers at any of the investment banks are raising money, their institution is raising money, whether it be debt or equity or some type of other component, and they have a responsibility to the public markets to make sure that the disclosure is accurate and the deal is reputable and sound. They assist the company in going to market and working with the ratings agencies. If you're working as a lawyer for them, you're ensuring that the legal ramifications that they have to satisfy are all met and at the same time, assisting them in assisting the company. When you're representing the company, you're just assisting the company to get to market, etc.
I've been blessed in my career to do both. And I think that having done both, you get different perspectives, so I can advise the bankers, "Here is what the company's going to think about and do, and want and expect." And I can advise the companies, "Here's the expectation of the bankers. Here's their process. Here's what they will need to ensure it gets done." Doing both over one's career provides a very good balance.
LD: Can you share your thoughts about the emergence of global dealmaking during your career?
VFJ: The world has become more global. And as companies expand beyond the U.S. and vice versa, they need advisers to represent them. Freshfields obviously has that international footprint, which has provided a great platform. A lot of the deals I do now are international, although many are just domestic, too, so it's a good balance.
Companies are looking to grow. Where are the growth markets? The U.S. tax reform has created opportunities for non-U.S. companies to buy U.S. companies with certain tax advantages. For the U.S. companies, the tax reform law has created more cash for acquisitions. So all that has had an impact, and U.S. companies want to grow, so they look overseas. It's a pretty vibrant time.
LD: I think I could count more star women litigators than dealmakers, so you really carved some paths in this field. Are there other women to whom you were a role model, or men?
VFJ: My whole career, I've been blessed and lucky. My mentors were mentors to me and other women and mentors to men. There was never a feeling of any difference. And I give a lot of credit to the environment at that time at Fried Frank; it was really good. And there were some very well-known women at that time.
I never felt a difference. My objective as I get more senior is to create that environment around me, wherever I am. It could be in coming to work every day, in this environment. It could be in a local soccer club. It could be in my family. You have to earn what you get in life. You don't want just to get something because you're a woman, or because you're a man. But you have to try hard and have people around you who support you.
LD: What are the challenges that you see people in the profession struggling with now?
VFJ: People talk about work-life balance. This isn't a profession you have a balance every day; some days are quite unbalanced. But overall you want to achieve a balance that's comfortable for you in your life. You can't measure it by week or a month or whatever, it's over a period of time.
That's what I've kept in my head because some days are crazy, and some days are not. And you take advantage of the days that are not. I remember going to Brooklyn to my daughter's ballet recital, completely stressed out. But I went. I remember that day, and she remembers that day. So it was worth the stress. That's what you have to figure out, and I think that, given that more women now are successful, they can explain that experience and how they negotiated it. In hindsight, we can say, "We went through this."
LD: Right. Like, "You're not alone."
VFJ: Our kids came out well, and you can do it, too. It's part of our profession, but it's a rewarding profession. That's what you get out of it. I feel like I have a rewarding profession, and I have a great family. Those are two things that have never been 100 percent in balance, but I can say that I have both.
LD: It's funny. We can get so introspective within the legal profession and feel like, "Oh, it's so crazy. It's out of balance," and then you're sitting on the train with a single mom going home from a shift at the restaurant, falling asleep on the train, and it's like, "You know, this is just something we struggle with as people."
VFJ: Right. We struggle with it as people. And men struggle with it, too. They have the same type of stress, or slightly different obviously, given each person's individual situation.
My clients have also over the years been very supportive. I think people don't realize how supportive clients can be, because maybe they're nervous of mentioning to a client they would like to go to something. But overall my experience is that clients for the most part are very supportive of families, because they want one, too. We talk about open dialogue within a workplace, but I always have had open dialogue with my clients too.
LD: So you would say to a client, "I'm going to go to my child's ballet"?
VFJ: Yes. "I'll be out of pocket for the next hour and a half. Is that all right?" They say, "Of course." Now, there are times when you can't. You're in a negotiation session, or you have a board meeting. You have to develop the judgment to distinguish when you have flexibility and when you don't.
LD: Which brings us to your interest in soccer. Did you play soccer?
VFJ: No, I did not. But my brothers did, and because my brothers did, then my children started. And then at one point in time there was this field in Queens, Metropolitan Oval, which the city was about to foreclose on. It was and still is the oldest continued-use soccer field in the country. It started with a lot of immigrants in the early 1900s. We formed a little group, got the support of Nike, the support of the U.S. Soccer Foundation, we were able to get the local bank to give us a mortgage, and we bought out the city and created that soccer club, Metropolitan Oval, for kids.
It started out very small, we had like two teams, and now we have more than 200 kids, various ages up through high school and a little bit longer. We're affiliated with the New York City Football Club, which plays at Yankee Stadium. A lot of our players go to that program, which is a step up. We're very proud of that, and we're proud, most importantly, of getting these kids into school, into college through soccer. We've done a lot of that. Sometimes I go out to the field on a Saturday, and there'll be what we call the alumni who come by, and they'll say, "Oh, Mrs. Jacob, thank you for everything." And they have their family with them, and that's what it's all about.
LD: That's really touching. And you've done a lot with your law school, too. The fit that you ended up finding at Ithaca and Cornell has kept you so active. What advice do you have for law students in similar situations?
VFJ: Every school has its benefits to people. No matter what school you go to, if you want to you can get the best out of it. And Cornell is a very small school, compared with some of the big universities. It has its own little environment, and it creates that small community feeling. I liked that at Cornell. I feel blessed that I was able to get such a good education at Cornell. I go back there often to talk to the students about how to prepare themselves. Going from law school to being a first-year associate is a big change.
With respect to young associates, whom I try to mentor, you have to show that you're intellectually curious, no matter what the topic. If you have a topic to research, do a little extra. And then be proactive with finding a mentor. Every place has their mentoring programs, which are quite formal and you get assigned a mentor. Maybe that will be perfect, but maybe it won't.
You can find a mentor completely outside of one of those programs. You work on a deal or litigation with somebody, or an assignment, and you just get along. Use that person as your mentor.
The responsiveness that's required of young lawyers today far exceeds anything you and I would imagine. We didn't even know Blackberrys would exist, or iPhones. It's a demanding life because of the rapid-fire of communication these days. And so that is something you just have to be on top of as a young lawyer. You can say, "I wish I didn't have to check my Blackberry on Saturday evening," but …
LD: You do.
VFJ: You do. I was lucky in my career to have really strong mentors. It wasn't every day, "Oh Val, you've done a good job." There were a lot of days, "Valerie, that's not very good."
LD: How did you react to it?
VFJ: I would ask, "What do I need to do?" My mentor, one of my mentors, was really tough. But when I had to rewrite a memo, for instance, I learned a lot from that. I think you learn more out of the constructive criticism, sometimes, than out of the, "Oh, it's been another good year. You've done a good job. We like your responsiveness. Your writing is good."
LD: I think the ability to take and learn from criticism is something that is not given enough weight, because you should get criticized, right? That's how you grow.
VFJ: I learned from a lot of criticism. Believe me. The first agreement I ever wrote for someone, I'll never forget this and I tell all my first-year associates when they look at all my comments, I say, "No, this is nothing." There was nothing left of it except the signature line. Zero. That was the first markup I'd ever gotten in my life. It was one of the nicest partners, but you know…
LD: We don't innately know how to do these things. It's like you learn things in a book, but then you start practicing and it's the lessons you've learned, or your mentors have, in one deal or another, that is the unwritten book.
VFJ: Yes. And everyone will develop their own style. You can absorb different people's styles, or parts of their styles. Because you have to fit it into yourself. I worked with someone when I was a young associate who was a yeller and a screamer. That's not me. So, I learned, "OK, that's not me. So how do I be effective, even though he's a yeller and a screamer and I don't want to be?"
When you learn not to do something, when you see something that's maybe not your style or something that is, you eventually take all these different styles and you learn to be yourself. I think that's important. Everyone's going to end up being unique, having their own styles, over the course of the years.
LD: That's actually one of the most important shortcuts we can convey to people coming up in their career: "Don't try to be anybody else." Right? That's taken. But find what you appreciate or don't in others, and why, and how that can be part of what you bring.
VFJ: Right. Just keep trying different things out. You'll find it. Everyone finds it.
LD: It's the people that keep trying to be a round peg for a square hole who are ultimately unsatisfied.
VFJ: You have to love it. I mean, you don't have to, but it becomes more rewarding for you if you do love it. And you won't love every day.
LD: No. And there are months you won't love a single day. But at the end of something, you might have something tremendously rewarding, and especially when you're stressed getting to ballet, at least you know in the overall scheme of things, that you love what it's for.
VFJ: Exactly. I think the hardest thing also to learn, as a lawyer, is to put yourself in the seat of the client and the question of what's next. If you say to your client, "You can do this, you can't do that," what's their next question? And you need to have that answer. And what's coming down the road? If the client goes in this direction, what's going to happen in six months? And then talk about that now. You have to look forward as to what's going to happen. That's the hardest thing, I think, for young lawyers to realize. They answer a question. And then you say, "OK, well what's next?" As you learn to be an effective business lawyer, you've already figured out what's next, and answered that.
LD:  And that experience, that learning, can be enthralling, right? For some people, it's like the work is the magic.
VFJ: Well, it is. It's magic, right? If you get a good client matter, it can just engulf you, and energize you. When it's over, and you have time on your hands, you get depressed.
LD: And then another one comes in.
VFJ: You complain when you're working around the clock, and then you get depressed when it's over.
LD: I think that's just human nature. Right? We're constantly on the hunt. We want to be busy, then we want to be a little not busy.
VFJ: Right. But not for a long time.
LD:  Exactly. I feel so bored if I'm not overwhelmed.
VFJ: Right. And a lot of people would say we're crazy.
LD: Maybe. That's OK.
VFJ: I think that's right.
One weekend last winter, I was working on a deal that was close to being finalized. And the whole family was up at the country house, and they're accustomed to my ways.
We had snow on Saturday, and they were all in the house, playing and everything, and I was walking around with my headphones on and my phone on conference calls, and they'd just roll their eyes.
Every once in a while, I would go in the living room and wave. But they were all fine. And they were all proud when the deal got announced, like, "That's great, mom."