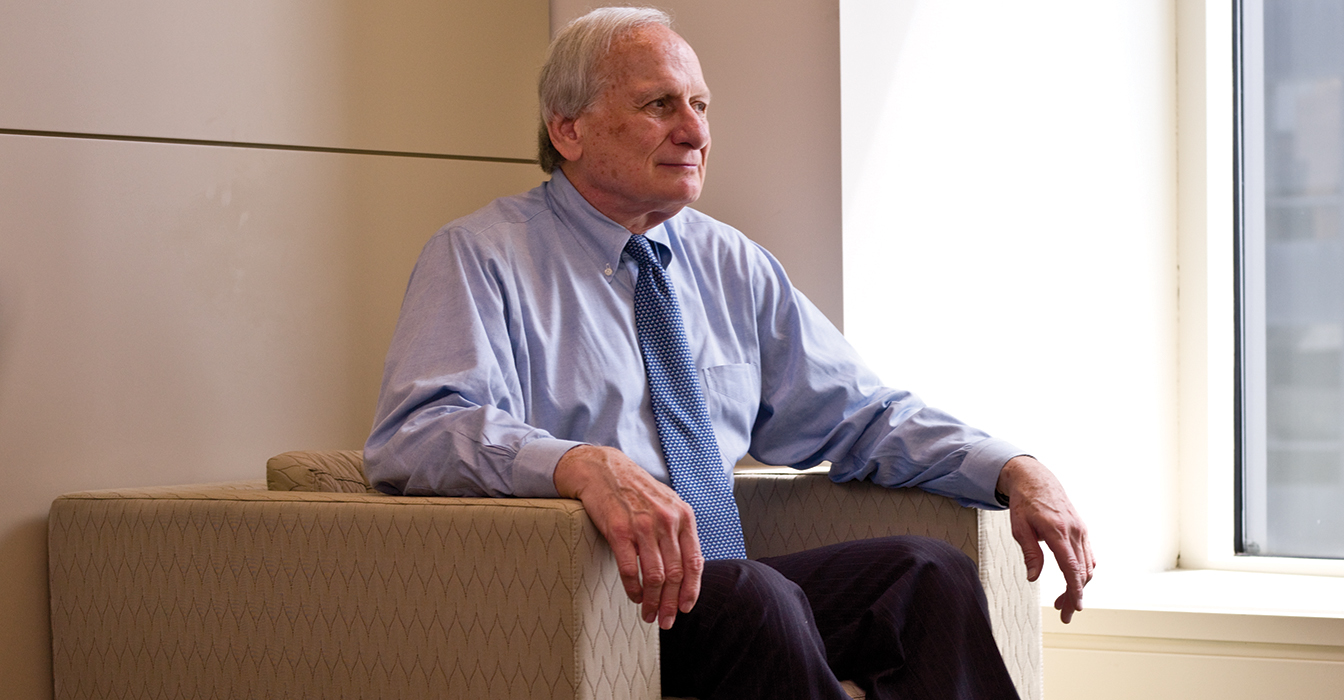 Photo by Erica Freudenstein.
Credibility and preparation are the keys to courtroom success for acclaimed trial lawyer Gary Naftalis. Whether he's appearing before a judge or a jury, "You've got to have the finder of fact be able to believe you and rely upon you in making decisions," he says. Because when it comes time to closing arguments, the question for the fact finder is whether you are the kind of person who can be relied upon.
From his early days as a prosecutor to current day as co-chair of Kramer Levin and head of its Litigation Practice, Naftalis has tried countless cases, including successfully defending former CEO of The Walt Disney Co., Michael Eisner, in a shareholder derivative lawsuit. He also won a dismissal for Kenneth Langone, former chair of the New York Stock Exchange Compensation Committee, on all charges brought against him by then-Attorney General Eliot Spitzer relating to the compensation of NYSE Chairman Richard Grasso.
"You pick your shots," Naftalis explains in the eighth episode of Behind the Trial, a podcast produced by McKool Smith and Benchmark Litigation. "If you make a lot of objections and don't win, that can undermine your credibility." He also shares his tactics for distracting the jury from testimony that's damaging to his client. "I've sometimes built little models with pens, pencils, and cups to distract the jury from this horrible testimony, which is killing my client that I can't do anything about."
Naftalis has tried cases for more than 50 years and has been recognized with every possible award, including as a Lawdragon Legend and Hall of Fame member. To him, being a great trial lawyer comes down to hard work, imagination, charm and authenticity.
It's 90% perspiration, 10% inspiration, he muses.. "A great trial lawyer has to prepare … that's the first thing. … No matter how good you are, no matter how articulate you are, no matter how charming you are, if you're not prepared, you're not going to win."