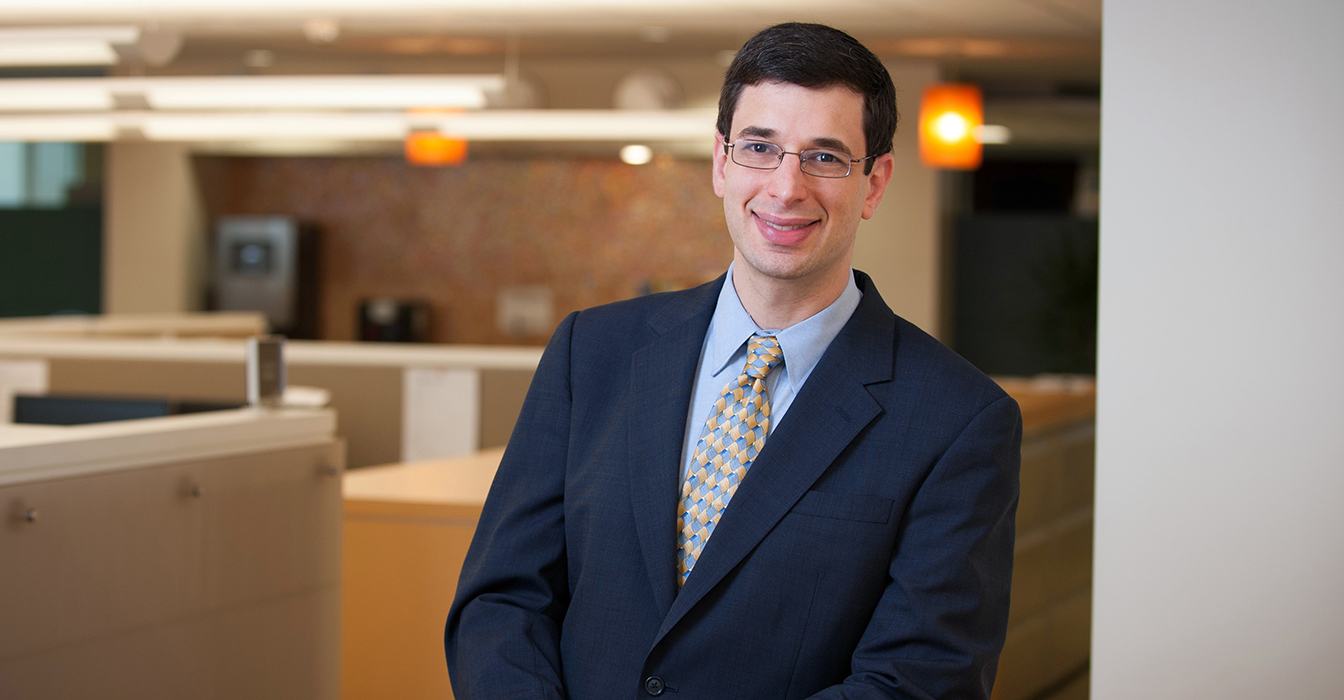 Brent Landau, Global Managing Partner of Hausfeld, balances a robust antitrust litigation practice with his management and leadership duties. The 2001 Harvard Law graduate has been at the helm of the firm's global expansion, with now over 100 lawyers in the U.S. and across Europe, including particularly strong growth in the German market. Representing clients in diverse industries including health care and aviation, Landau's tireless work for plaintiffs in the antitrust arena continues to break new ground.
Lawdragon: What is the main focus of your practice?
Brent Landau: Most of my practice is antitrust litigation on behalf of plaintiffs, but I also serve as the firm's Global Managing Partner and spend a significant amount of time on management issues.
LD: Out of all the litigation work you've done in your career, what would you say is the most interesting matter you've handled
BL: The Air Cargo price-fixing litigation, which I led for the firm in its role as co-lead counsel, spanned twelve years and resulted in over $1.2 billion in settlements. With dozens of defendants, scores of depositions, and numerous court appearances, the case presented countless challenges and fascinating work.
LD: What has been your most satisfying achievement in your role as Global Managing Partner?
BL: Hausfeld's expansion in Europe has been an important strategic objective for the firm. As an example, we entered the German market three years ago with two lawyers in Berlin; today we have twenty lawyers and a second German office in Düsseldorf. I have enjoyed helping to launch that effort and am proud of what we have accomplished there.
LD: What are some of the challenges you face in this leadership role?
BL: The biggest challenge is also the greatest opportunity: finding new and better ways for our growing team – now over 100 lawyers in the United States and Europe – to communicate and collaborate in the most effective ways.
LD: Can you describe a recent matter that you've handled?
BL: I currently serve as co-lead counsel in the Dental Supplies litigation, representing over 150,000 dentists pursuing price-fixing claims against the major dental distribution companies. Last year, just moments before I was about to stand up to argue a key motion, we reached an $80 million settlement.
LD: What were the key challenges of successfully representing the class of dentists in this case?
BL: The case required development of an extensive factual record through depositions and document discovery, plus significant work with economic and statistical experts who analyzed enormous data sets to develop their models.
LD: Was there an early experience or mentor who really helped shape the course of your professional life?
BL: I have been very fortunate to have as a mentor the incomparable Michael Hausfeld, who has taught me so much about being a lawyer and leader.
LD: You also teach law students; can you tell us about that?
BL: For the past five years I have taught a legal ethics course at Penn Law School. I enjoy spending time with students and find that I always learn new things myself.
LD: What do you do for fun when you're outside the office?
BL: I'm happy doing anything that involves spending time with my family. My wife and I have two wonderful sons, ages 8 and 11.
LD: Are you involved in any pro bono work at the moment?
BL: I am currently serving as pro bono counsel to claimants in the Archdiocese of Philadelphia Independent Reconciliation and Reparations Program and similar programs throughout Pennsylvania, explaining the language and meaning of the proposed release in exchange for compensation for clergy sexual abuse. This is important work and I am honored to be doing it.