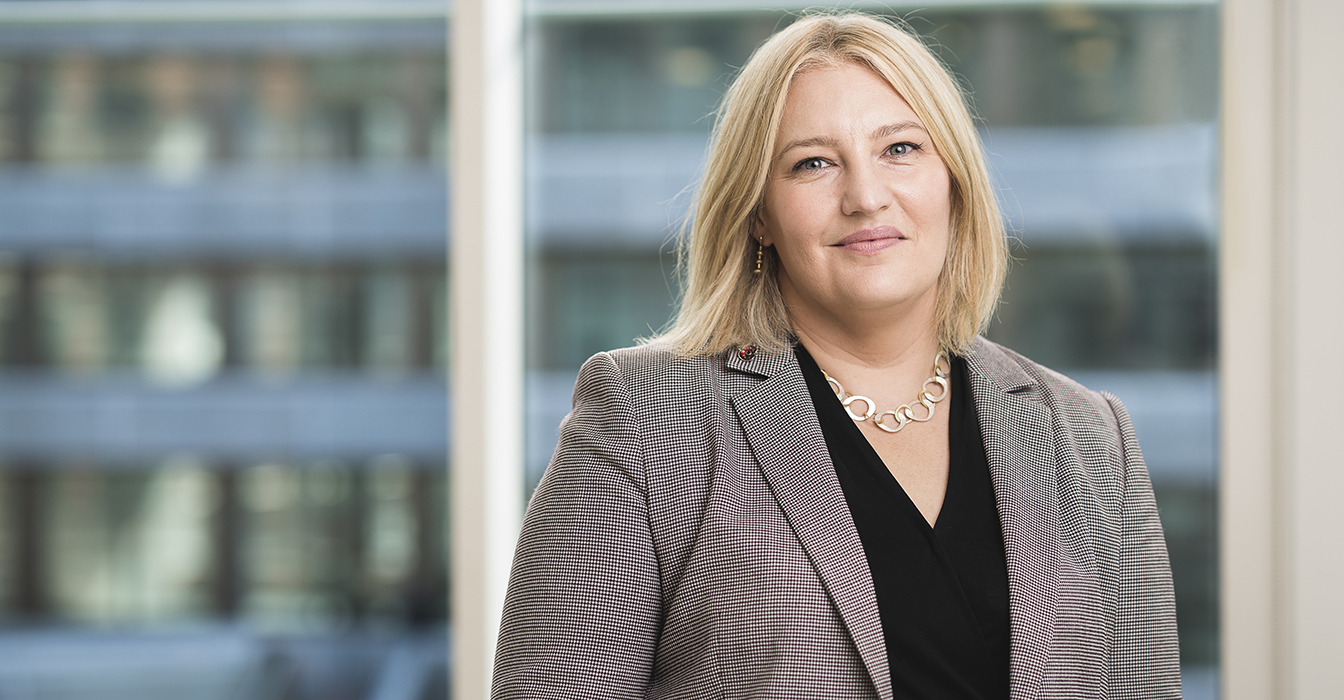 Photo by Chris Renton.
Dechert's white-collar strength in the UK owes much to Caroline Black, who joined the firm in 2011 while the London side of the practice was in its infancy. In doing so, she followed her mentor, Neil Gerrard, who is the co-chair of the global white-collar team and helped grow the team to become one of the largest in London. Black, a 2000 graduate of Birmingham University, has earned numerous accolades for her work and is positioned to be a practice leader for many years to come. That will come as no surprise to anyone who knew her as a child and witnessed the budding talents of a lawyer.
Lawdragon: We touched on many issues in the global practice Roundtable, including your experience in raids and the increasing focus on corruption cases in the UK and the U.S. What's another issue within these broader trends that you can identify?
Caroline Black: The increasingly extraterritorial reach of corporate criminal laws and the fact that authorities are sharing information more regularly is a stand-out factor to consider for any multinational. Companies cannot take the view that criminality undertaken in a far-flung land will not come back to bite them, both locally and internationally.
Another key issue currently under review is legal professional privilege; in the UK, the Court of Appeal has ensured that privilege in investigations with a criminal element is protected. This is significant as it ensures that in many cases, companies can feel safe to conduct an investigation in a way that is privileged and confidential, prior to deciding whether or not to disclose to an authority. It is a fundamental right to be respected.
LD: What led to your interest in the area of white collar investigations and litigation?
CB: My mother always used to tell me that I was good at arguing and that I would end up either as a politician – the Prime Minister, I think she said! – or a barrister. I was also interested in crime and criminology and decided that I wanted to go to the criminal bar. However, I quickly realized that the bar wasn't for me as I found that I enjoyed legal analysis and the preparation of cases, including client contact, far more than I enjoyed presenting arguments in a court setting. I qualified and spent several years in the healthcare regulatory field, which gave me plenty of experience of defending potential prosecutions, including police interviews under caution. Quite early on, one of my clients also faced a large-scale police raid and subsequent prosecution for a suspected fraud – which sent me down the path of white collar crime and I have not looked back since.
LD: Before that, did you have lawyers in your family or what were your interests leading to your undergrad at University of Birmingham?
CB: My parents were the first people in their respective working class families to go to university – both receiving scholarships to Oxford in the 1960s. Neither were lawyers and both worked hard to achieve success and happiness at home and professionally. They instilled the same work ethic in me, giving me confidence to follow my ambitions and also the belief that a girl from a small town state school could be successful in a profession which was predominantly dominated by the wealthy and privately educated.
As I said, my mother always said I would make a good lawyer due to my argumentative nature as a youngster. Despite the fact that there remains room for improvement, I was attracted to the legal profession as one where women could succeed on merit.  Growing up, TV programs such as "LA Law" were influential, showing strong, independent women doing well – making me see law as a career which would allow me similar opportunities.
LD: What do you like about being a litigator? Can you share a few aspects of your practice that you find professionally satisfying?
CB: What I enjoy most about white-collar investigations is that every day brings a different challenge. I've always been someone who thrives under pressure and I enjoy being at the "sharp end" of the profession.  I enjoy reviewing evidence and piecing together a fact pattern to better inform legal strategy and advocacy.
More broadly, I don't believe that thousands of employees should have to suffer for the actions of a few who may have been involved in criminality. It's important for me to help companies get through investigations as efficiently and painlessly as possible, make the right choices, remediate and retain a good reputation and share price.
LD: What professional advice would you give to current law school students?
CB: Be focused on what you want, have a goal to aim for and make a plan to get there. Make sure you do the research on the grades that you need – which university, which law school, which firm to work for. Learn from your mistakes and keep going!
Also know that your initial choices are not set in stone – I qualified in healthcare law and now act for multinational corporations in bet-the-company investigations.
LD: Was there an early experience or mentor who really helped shape the course of your professional life?
CB: I've learned from various people over the years; I always try to identify the best aspects from the practice of the people I've worked with and incorporate them into how I operate. The most constant influence on my career has been Neil Gerrard. I've worked with him for 11 years, and he's had a big impact on how I approach the cases that I work on – being proactive and firm but respectful of the authorities.
LD: What do you do for fun when you're outside the office?
CB: Last year I had a baby boy who keeps me fully occupied when I am not working (sometimes day and night). So at the moment I'm enjoying spending time with him and appreciating his latest tricks – which currently involve learning to walk.  But when given the chance I enjoy date night with my partner, going to the theatre, traveling, cooking and reading.
LD: Are you involved in any pro bono or public interest activities that you can discuss?
CB: All legal professionals at Dechert, from partners to paralegals, are involved in pro bono activities. I have recently led a Dechert team working on a substantial project with the Human Dignity Trust an international legal charity that supports efforts to challenge or reform laws that criminalize LGBT people around the world. The project focused on efforts to reform sexual offences laws, particularly those relating to LGBT people, in former Commonwealth countries. This was a fascinating and worthwhile initiative to be a part of – and one which I am personally proud to support.
I also lead the firm's relationship with the legal charity, Appeal, which assists individuals to launch appeals against wrongful conviction. The team at Dechert help Appeal to assess whether a particular case has merit, for example through the identification of missing evidence or by considering the use of new forensic or electronic technology. This is interesting work, but more importantly provides individuals with access to justice, which is essential in the context of sustained criminal legal aid funding cuts.
LD: Do you have a favorite book or movie about the justice system?
CB: "The Children Act" was recommended to me by a judge at a conference I spoke at in the States. It's an insightful look at the decisions judges have to make and the pressures they're under. I've not yet had the chance to watch the film – I hope that it does it justice!