One of the more surprising legal media publishers to emerge from the chaos of the past 15 years is Chicago-based National Law Review.
The publication traces its roots to 1888, but emerged online as a hearty publisher of articles targeted to in-house counsel and commercial law readers. The result? More than 350,000 monthly views.
One reason for National Law Review's success is Jennifer Schaller, managing editor and director of the online edition. She spoke with Lawdragon about her vision for the publication.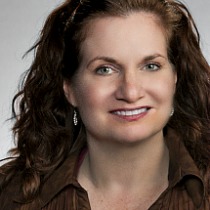 Lawdragon: Thanks for taking the time to talk with us Jennifer! You were an in-house corporate counsel and marketer before turning most of your talents to National Law Review. How did you make that transition?
Jennifer Schaller: I was a marketing VP at Aon Corp., one of the world's largest insurance brokers. While working there, I was offered the opportunity to get my MBA or law degree and I opted for the law degree. I attended Chicago Kent – IIT Law School at night while working as a regional marketing representative for a group of insurance companies and specialty insurance brokers.
In 1994, I had the opportunity to join a new marketing division at Aon and during that time we built a searchable database website of niche and hard to find insurance products. Commercial websites with open searchable databases were relatively new and I was working for essentially a start-up within a Fortune 500 company.  Since it was a new division, in addition to web development I also was involved with the branding and initial product launch.
LD: What led you to leave Aon?
JS: I would have loved to stay there; Aon was a fantastic company to work for. At the time, I was graduating from law school the company was in a very long process of moving its headquarters and the law department wasn't sure which legal team members were going to want to make the move to the new location.
As a result, right after law school the company could not determine if they would need me in the law department. So I could remain in marketing at Aon but recognized as a young lawyer my degree wouldn't be as valuable if I didn't practice.
LD: How did you begin law practice?
JS: I practiced for a few years with SmithAmundsen, a regional firm with about 150 attorneys, as litigator and insurance coverage attorney. I then moved to CNA Surety for five years, where I was in-house corporate counsel and a director.
With in-house lawyers from various Chicago corporations, we built the National Law Forum, a database of legal news and regulatory developments, and used it to store articles useful for background research. We built the database from information being emailed to us by law firms, bar associations, trade associations and content we found on the web. We made the database searchable by type of law and jurisdiction so we could easily access and share the stored information for when we needed to use it.
Corporate law departments are cost centers and accordingly can be very cost conscious. That means many in-house attorneys were being pushed to search the internet first before consulting, expensive online legal resources. Our intranet was a way to harness and organize good legal information when we came across it, so we could retrieve it and or share it when the need arose.
LD: So that's how you got started with National Law Review?
JS: It is – and then law firms found out about this database that all these in-house attorneys were using. They wanted their content in it, so we decided to open it up to the public. But we also knew if it went beyond in-house attorneys and was truly 'publicly' available, we needed to make it a product normal people would understand.
That led us to partner with an established publisher. The National Law Review had been around since 1888 and fulfilled a dual purpose. In-house attorneys wanted a free, searchable and vetted source of legal news. It was an established publication that reached corporate attorneys, so it was also valuable for attorneys who wanted writing credentials and to publicly demonstrate their expertise.
LD: It's interesting that you teamed up with the National Law Review, which – if it was anything like some of the other historic print legal publications – was experiencing some challenges.
JS: It was formerly an academic law review. We took it over and acquired the rights to the name and the like. But we knew in order to be able to form partnerships – to distribute through news services like Google News, MSN and Bloomberg, which normally a law firm can't do on its own – we needed to be with a publisher with an established reputation.
When the recession hit, CNA Surety discontinued my job as our standalone company was merging back into our parent company. I was pregnant at the time – and would have had to look for a job as a pregnant attorney. So I started thinking, "Why don't we just launch our news database as a stand-alone product?"
LD: How quickly did this become a success – this is a hard field to gain readership in.
JS: We were not an overnight success. Our original website was an intranet – with no Web presence. But we knew there was a demand for our news service; if there was something similar out there we wouldn't have built our own intranet.   We had a rocky start with our first web developer and out of sheer necessity quickly learned good website structure, social media promotion and sound SEO practices.
Early on we were lucky to partner with some very open-minded law firms including; Much Shelist; Sheppard Mullin; Dinsmore; Sills Cummis; Morgan Lewis; Womble Carlyle; Drinker Biddle; McDermott Will; Schiff Hardin; and Vedder Price. I'm quite proud to say our original "beta" law firms are still publishing clients today.
Thinking back, it was pretty crazy for a pregnant lady with two other small kids, to launch a web publication during the height of the great recession. I feel quite blessed to have on staff extraordinary creative and dedicated attorneys, journalists and web developers. And to have a husband and business partner who has a strong technical background and infinite patience.
We are now one of the highest-volume business law publications in the U.S. But there were not a lot of shortcuts to achieve that and it could not have happened without a great team and some very helpful law firms that provided our initial content and direction.
LD: What is unique about the voice of the National Law Review in this era of vast online content?
JS: In the legal sphere, there are content aggregators, legal news services with their own writers, and publications with content contributed by their own members like bar associations. We don't just wear one hat, we re-syndicate content from reputable law firms out through our various news outlets, we write our own thought leadership and we accept original legal news and analysis that hasn't been published elsewhere.
Since we publish content from various sources and we publish our content very quickly and promote it aggressively, our author's content gets picked up by mainstream media, government sources and company intranets. We provide outlets and distribution that a law firm wouldn't typically get on their own.
Most of the time when a lawyer contributes an article to a publication, they have no idea about how well it was received, if it is was cited by other publications, or what companies or what geographic areas read the article. We provide readership analytics and seven-day a week editorial assistance so content is published quickly and can be edited, if need be after publication. Additionally, with many other publications, there is the cost of paying someone to pitch the article to the publication, membership fees if you want to publish in a bar journal and or reprint fees. We're a little more straightforward about our pricing.
LD: Do you view your core reader as in-house counsel or private lawyers? And is your business model principally from subscribers, advertisers or others?
JS: We're 99% business-law based, so we're not drawing traffic related to DUI's or too much in the way of divorce issues. Overall, our readership is pretty evenly divided between in-house attorneys, government lawyers and folks in private practice. This varies substantially by practice area, for example Labor & Employment has more in-house readership and IP has more law-firm readership.
We do not charge folks to read our content, so half of our revenue comes from advertisers and the other half we ask folks who contribute content to pay a publication fee, which is objectionable to some potential publishers. With a publication fee some folks expect us to publish press releases and other more advertorial type items, which we cannot do. We stay on the good side of state bar associations concerning attorney advertising and our publication partners like Thomson Reuters, LexisNexis, BNA or Yahoo News expressly forbid promotional content, so we screen our content for promotional items. Our publication fee is rather low and doesn't even cover our fixed cost, such as our staff's salaries.
LD: Can you talk a bit about the size of your staff, how much you publish and any articles you're particularly proud of?
JS: We have a staff of eight and we publish up to 85 articles a day. We screen the law firms and contributors we work with before agreeing to partner with them. Since we do the screening up front, we are able to turn around our content very quickly, so we catch media cycles. Everything we publish is editorially vetted, search-engine friendly, and formatted for news and social-media distribution. It's a win-win for the reader and the thought leadership author. And personally I could not have found a nicer group of people to work with.
A lot of good things have come out of this – we're a woman-owned, family- and life-balance friendly company and we also produce great results for our publishing and advertising clients. It makes me giddy when I see IP articles about patent disputes show up on the finance pages. I never would have put that together. But for a Big Pharma company or Apple, their technology is highly related to their stock price. But that wasn't a strategic move we figured out in advance.
LD: And what about plans for the future?
JS: We will continue to grow. Right now we're 99 percent business law. We have other platforms sitting out there we're not doing anything with, so maybe we'll move more into family law or maybe cross-pollinate with an accounting vertical or law-related fields such as, compliance, insurance, risk management and human resources.
LD: Do you miss practicing law?
JS: My heart was always in marketing, in general. I love the law because I love to understand how things work and what's driving many business decisions. I was content practicing law. But I really enjoy making things happen as opposed to cleaning things up as a defense attorney.
If we tweak how we do stuff, play around with an algorithm and it works – that to me is a little more rewarding than when we settled a case for a half-million dollars and it was expected to settle for $5M. To a defense attorney, you do the right thing and fight the right battles, but sometimes it's not super rewarding because you're just making a bad situation slightly better.
This is a little more result-based. We can see if you put forth a certain amount of effort you get results. It's rewarding to see you've gotten people exposure they wouldn't previously have and that's a good thing and you're providing easy to find, vetted legal news – for free,
I love lawyers, and doing this is not for lack of wanting to practice law. It just happened that I was using this for myself and saw the opportunity to take it and market it more broadly because there was a need for it.